Mexican Fire Opal Viking Knit Bracelet in Copper - Women's Medium - Men's Extra Small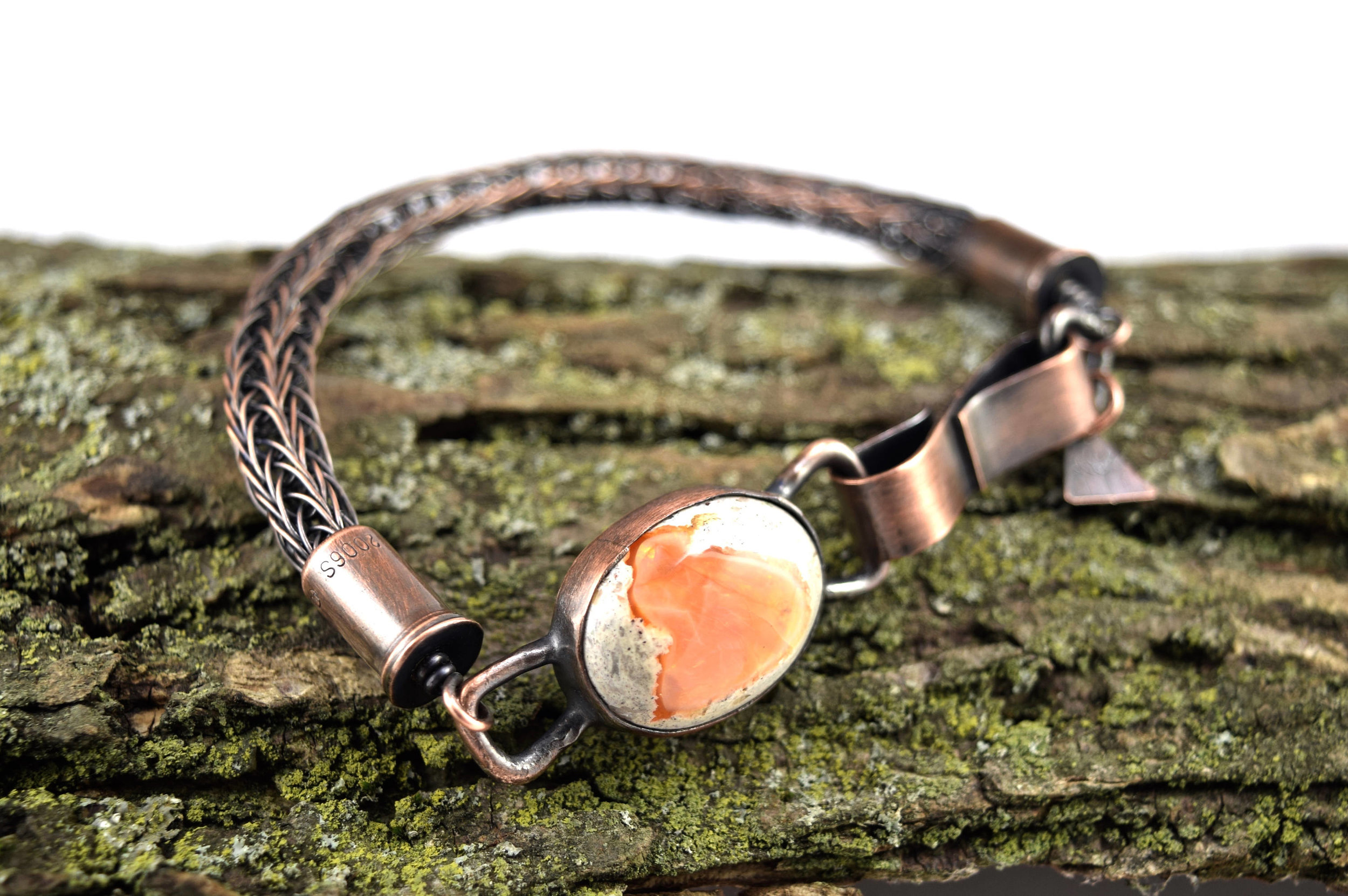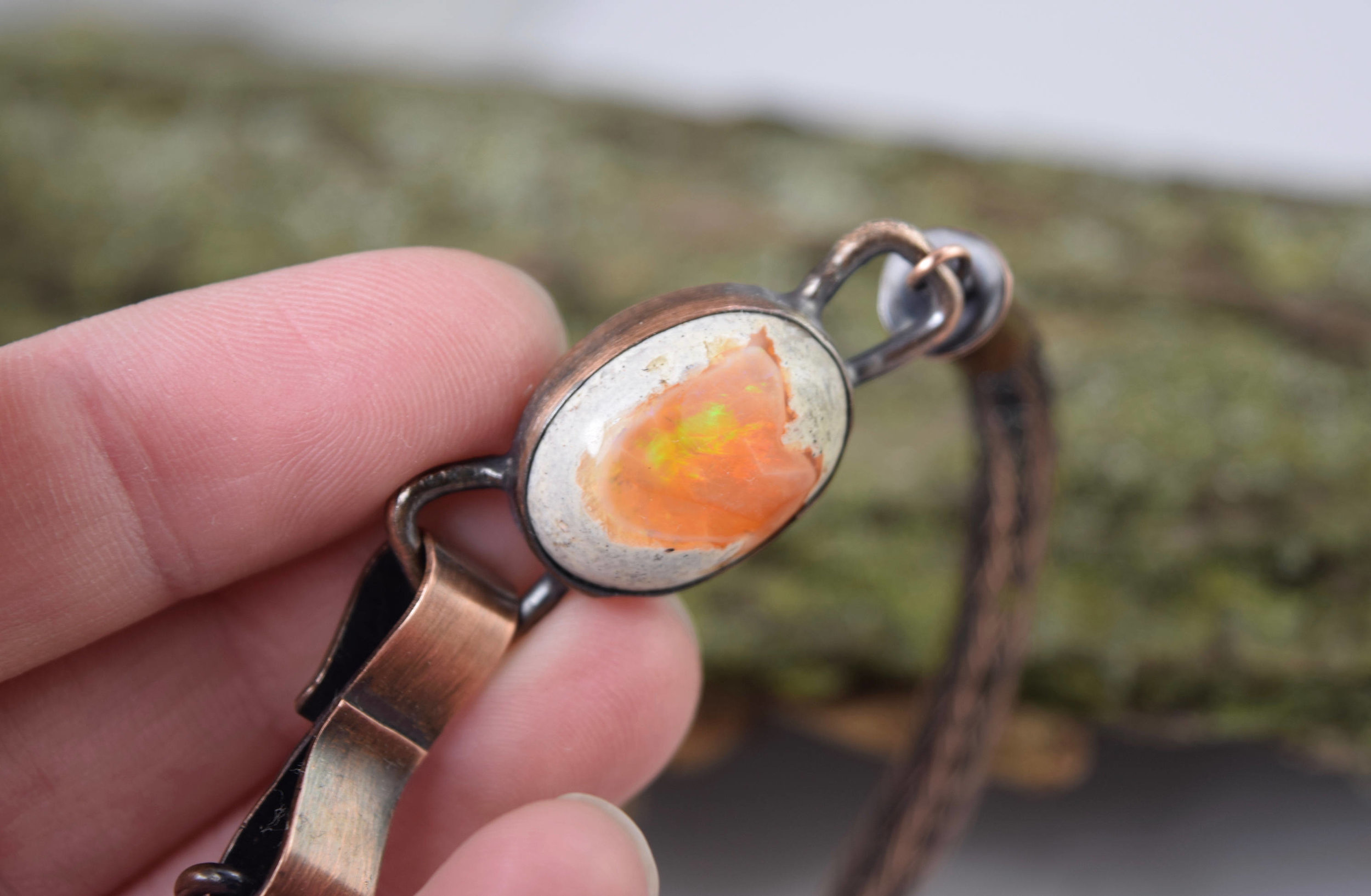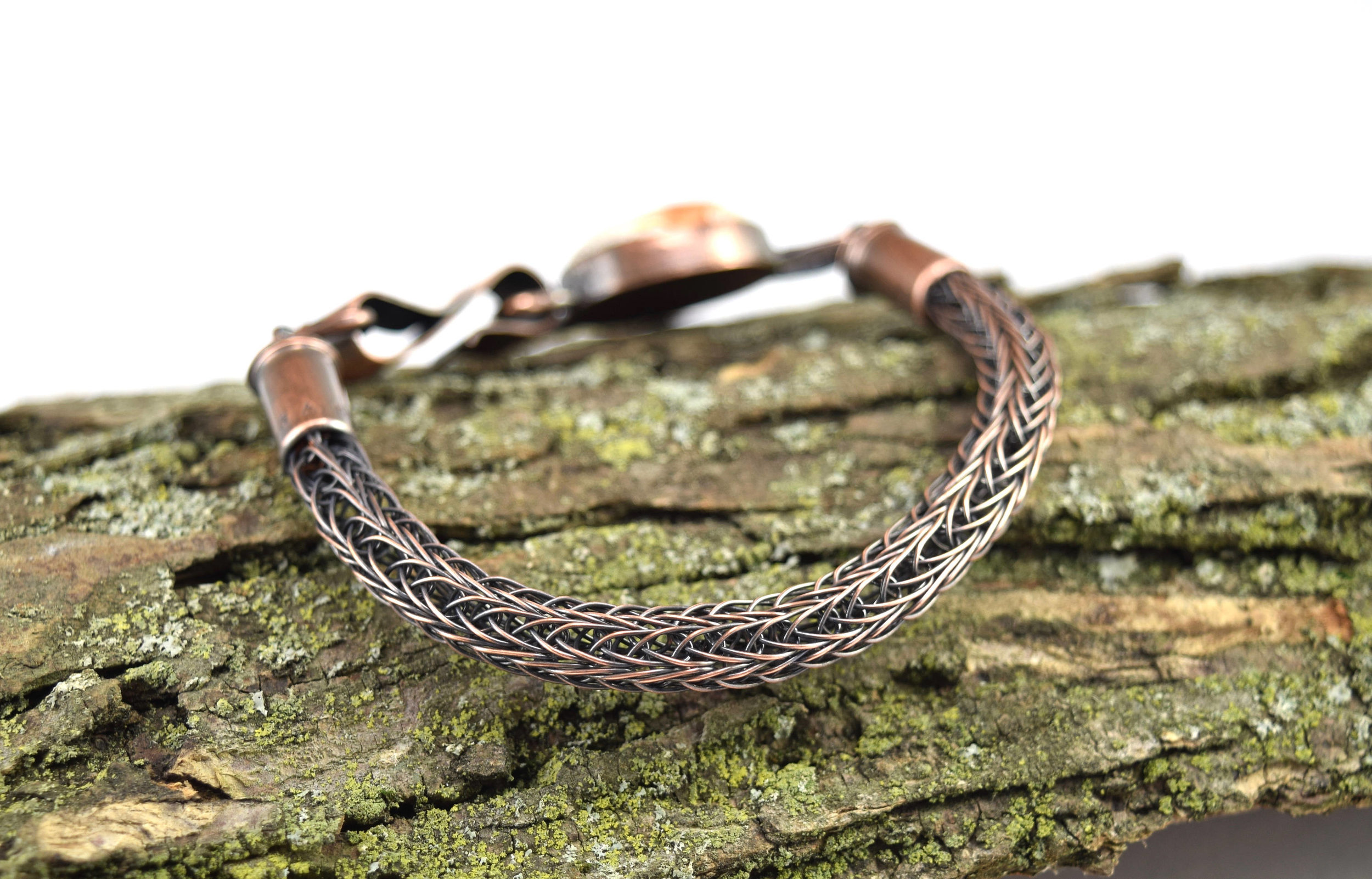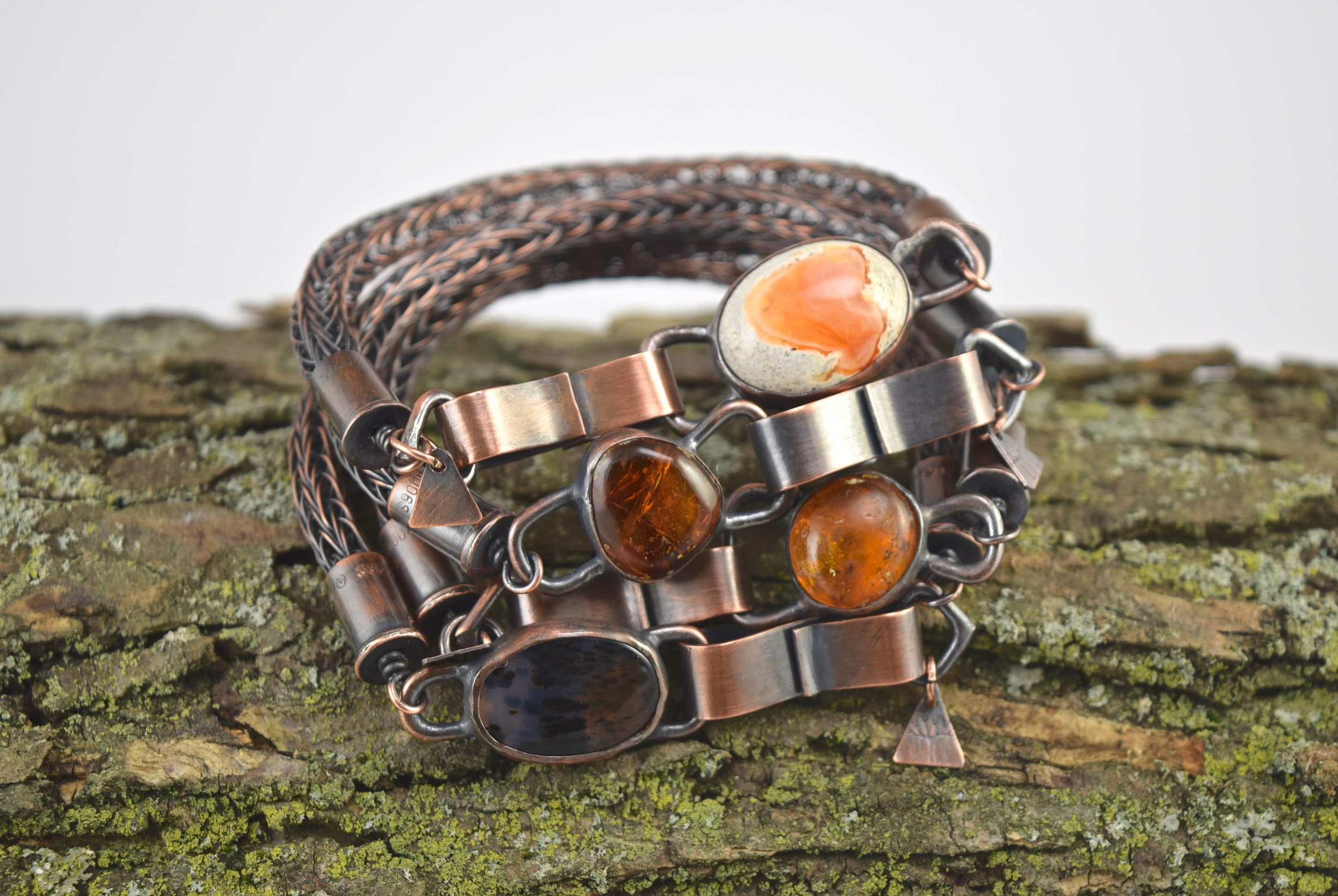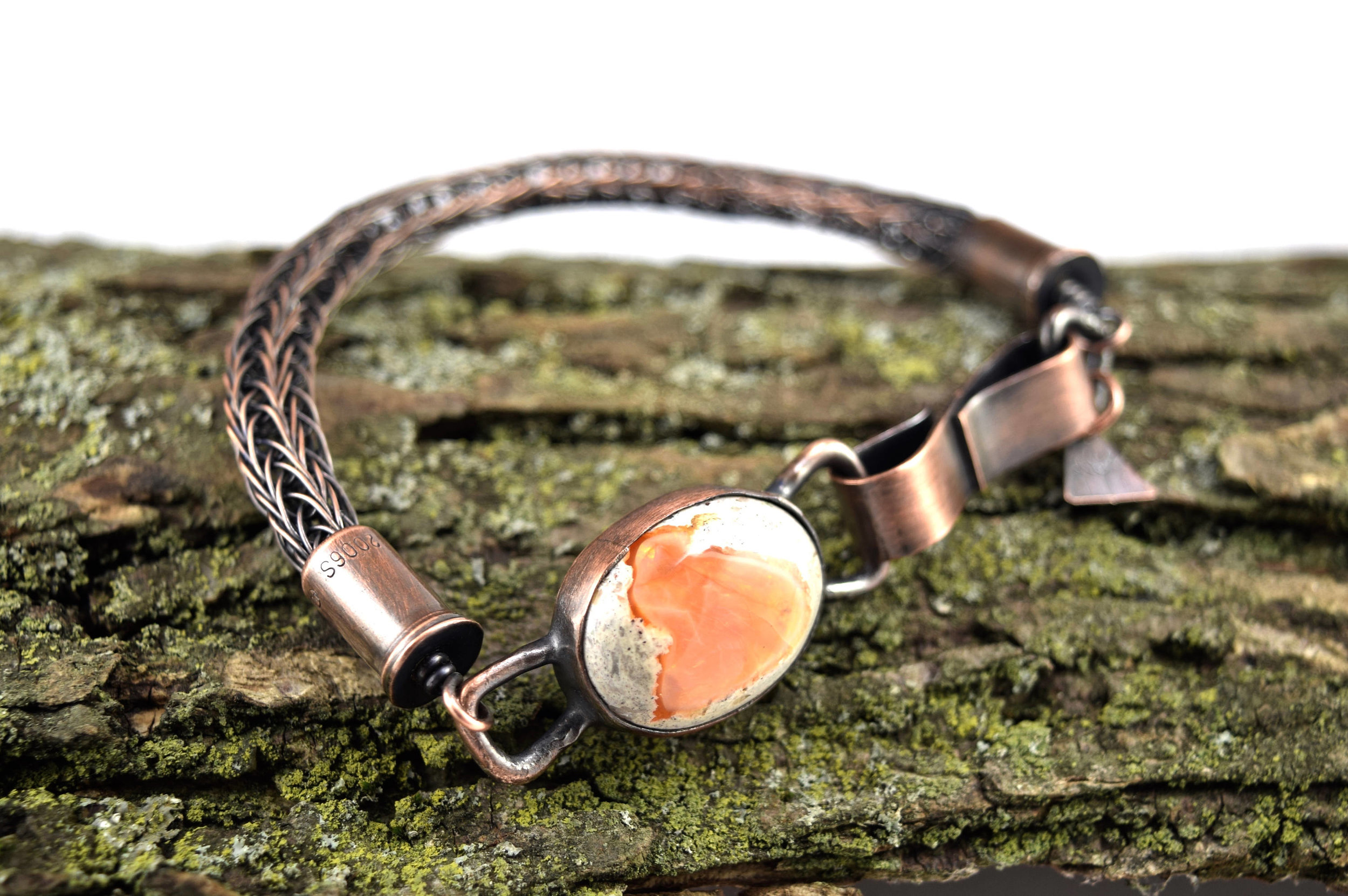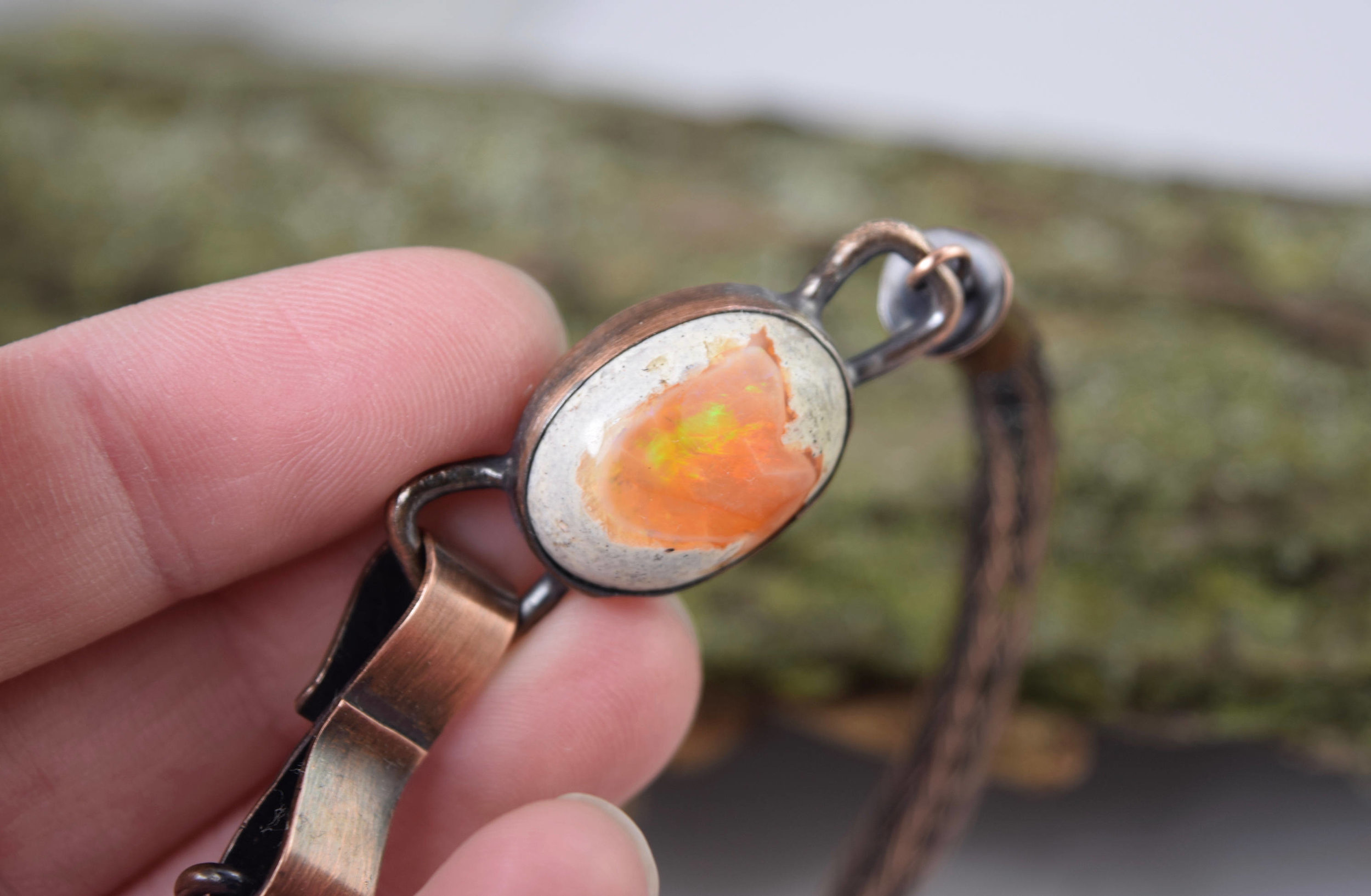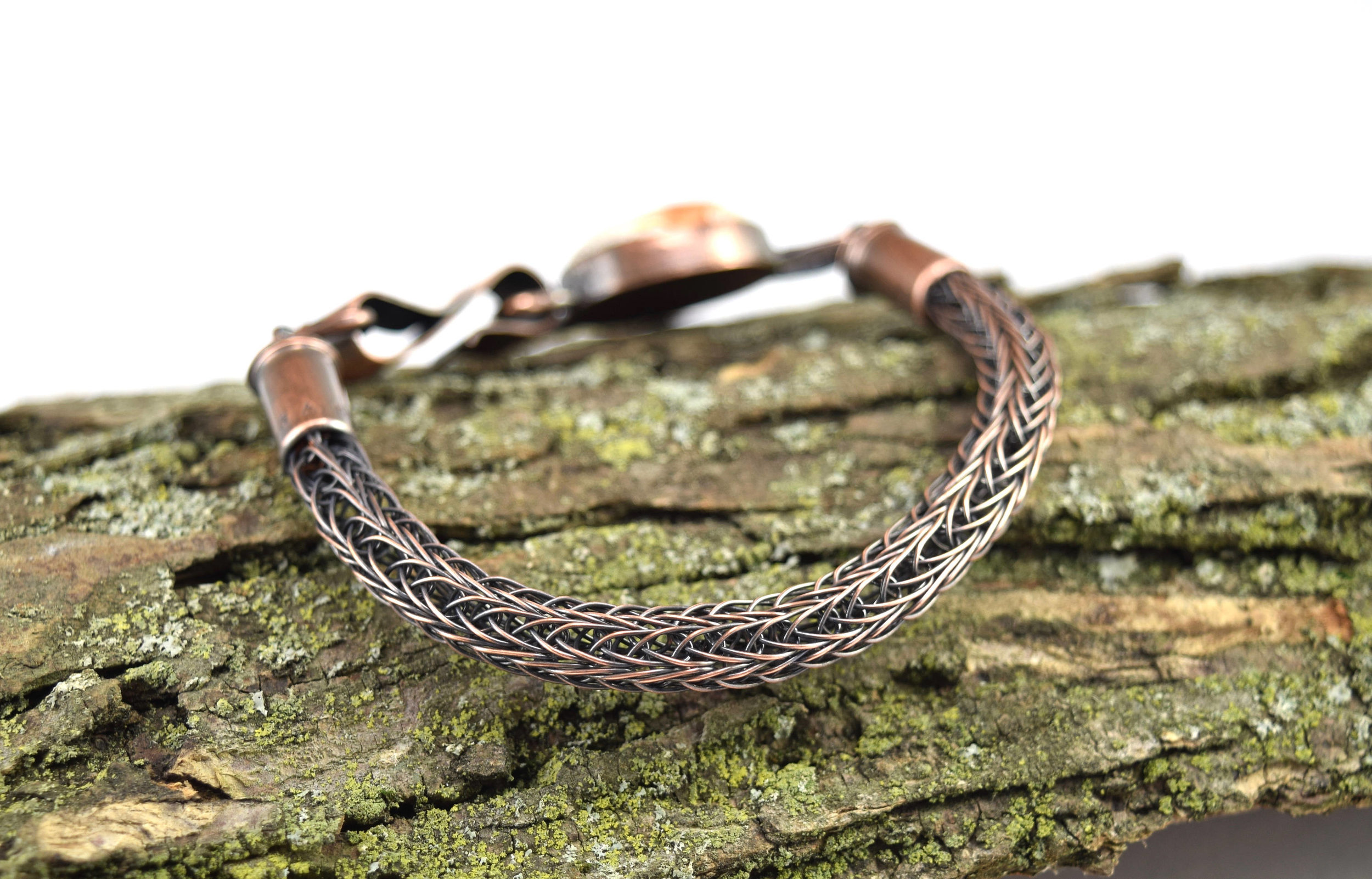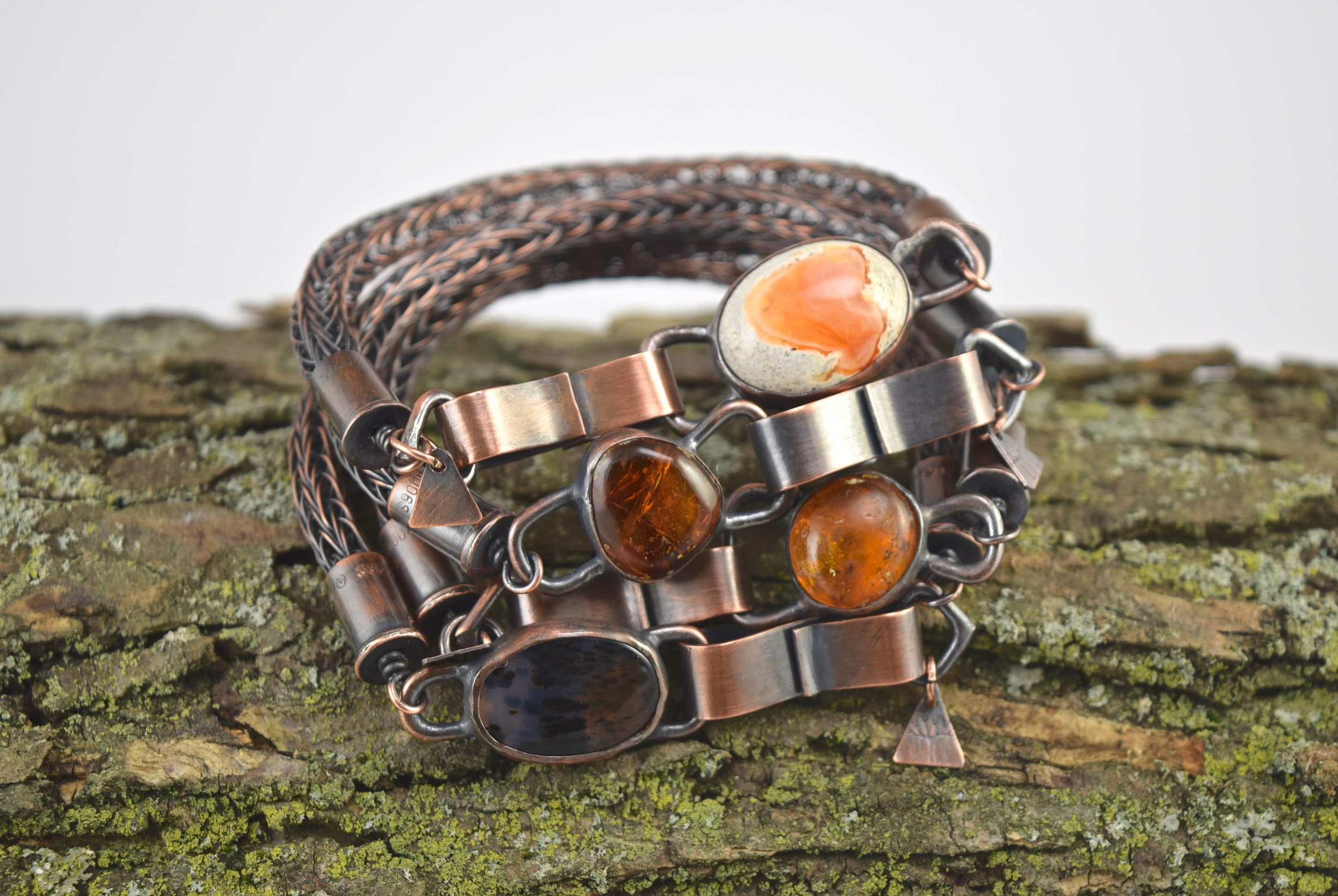 sold out
Mexican Fire Opal Viking Knit Bracelet in Copper - Women's Medium - Men's Extra Small
The technique used to make this necklace is called Viking Knitting, which has been around for centuries. This ancient method of weaving metal wire, forms an intricate, flexible chain, that looks like very detailed chainmaille.

This chain is has a double viking knit pattern and features a natural piece of Mexican fire opal (18mm). The fire opal is orange with a cream background, and has small bits of flashing color in bright sunlight. The ends of the chain are made from upcycled copper electrical parts.

SIZE and LENGTH:

This bracelet is 8.5 inches long and will fit a women's large or a men's small to medium wrist.