Gem Chrysocolla with Malachite Viking Knit Bracelet - Sterling Silver - Women's Small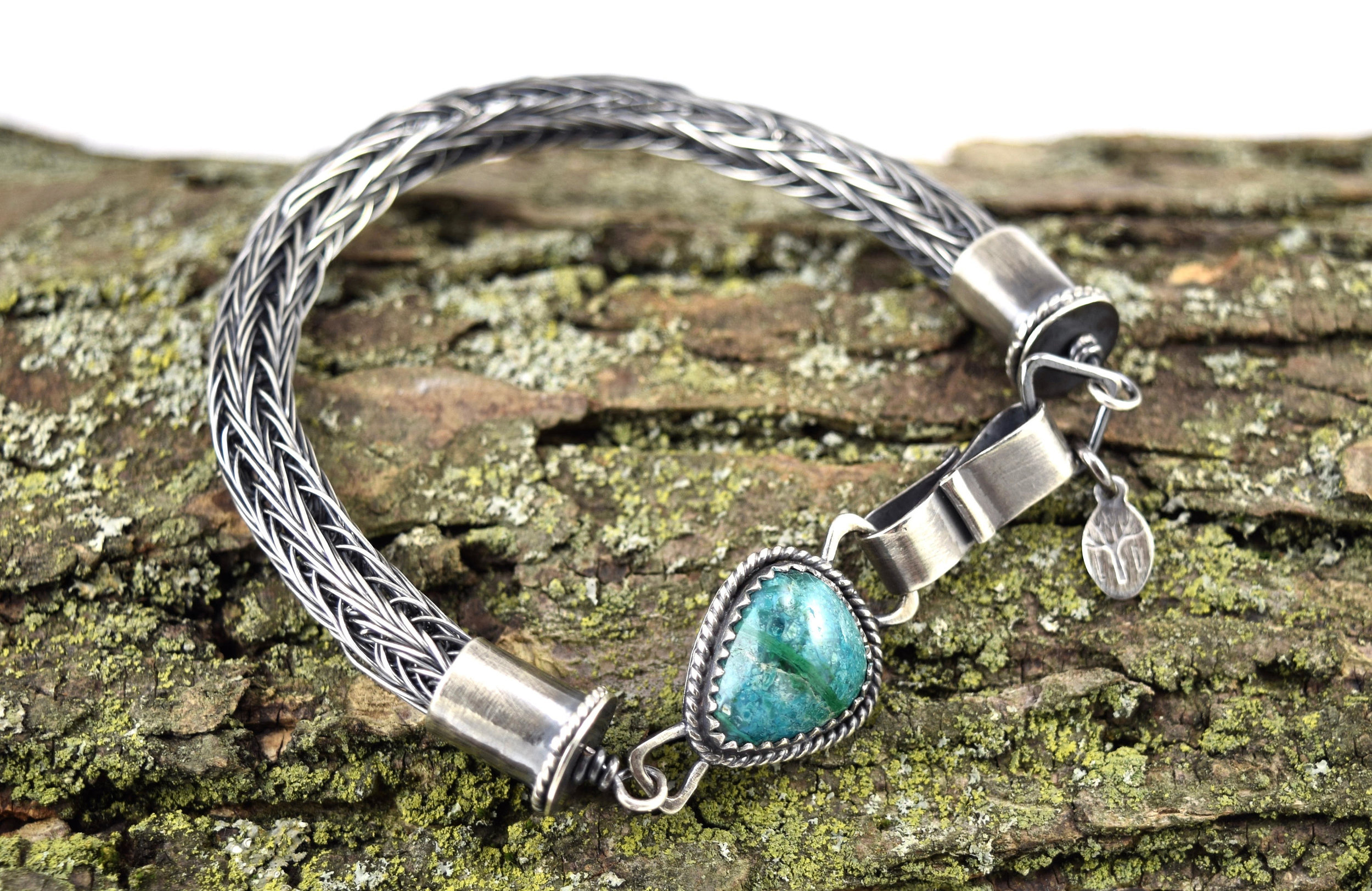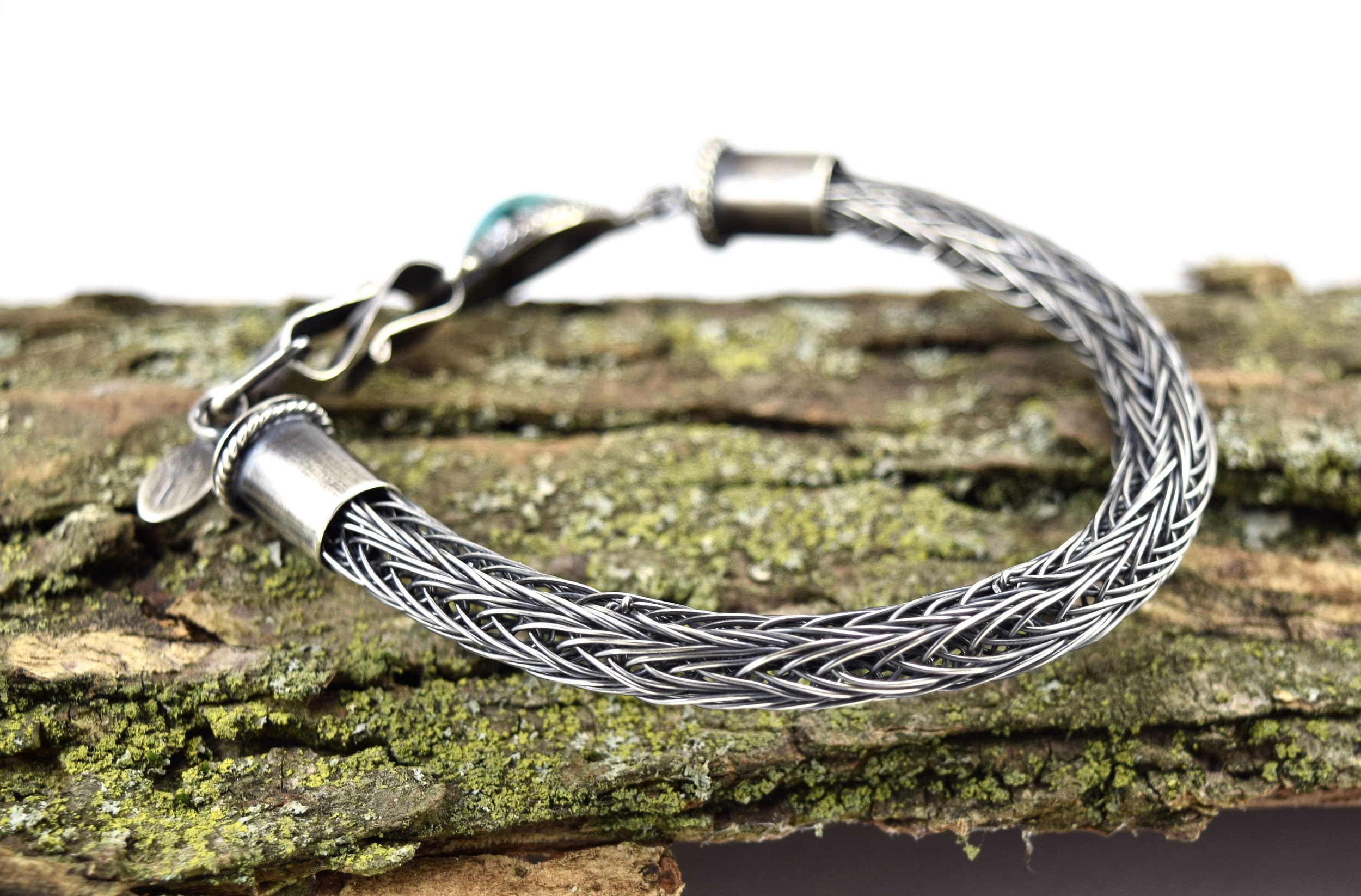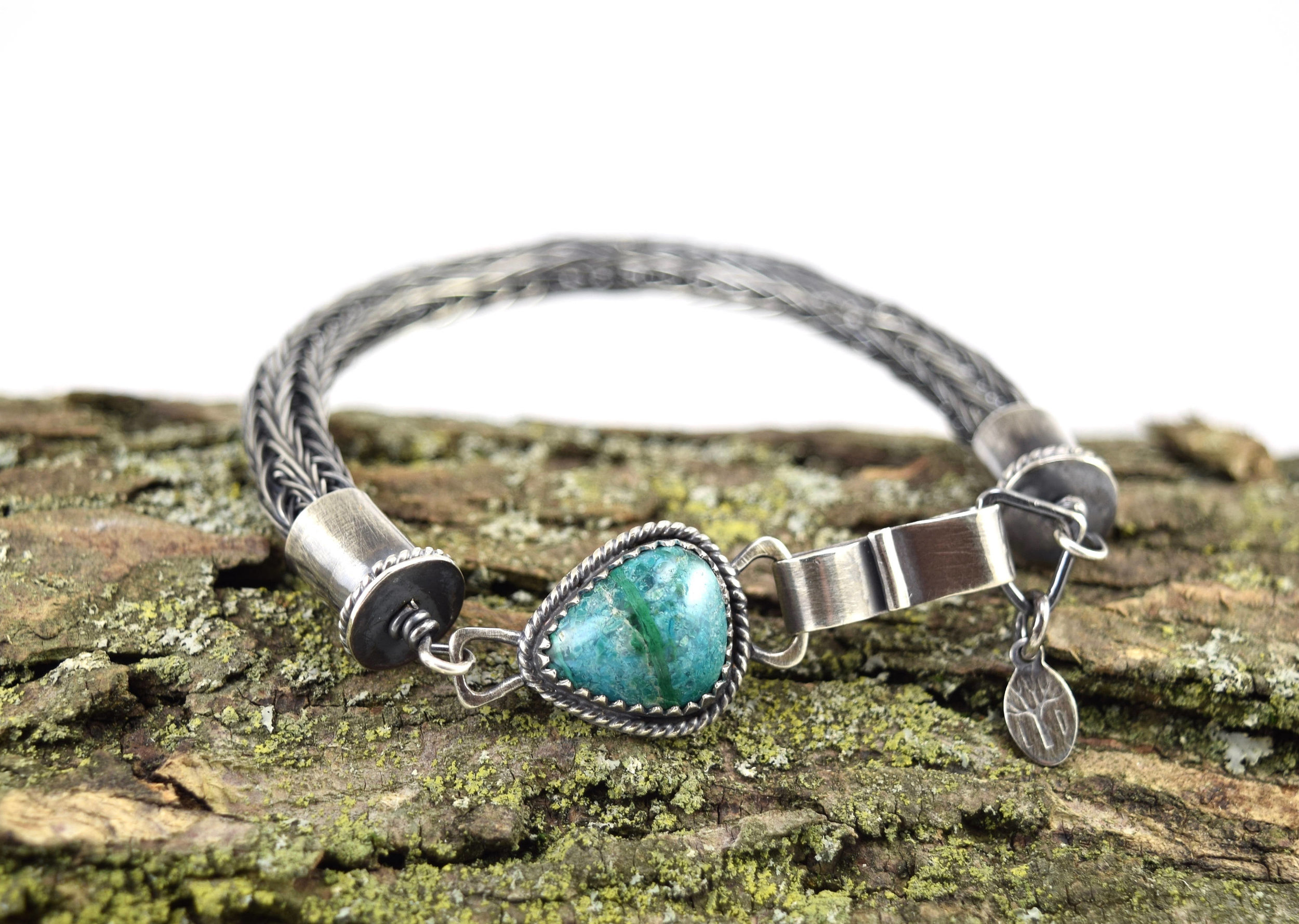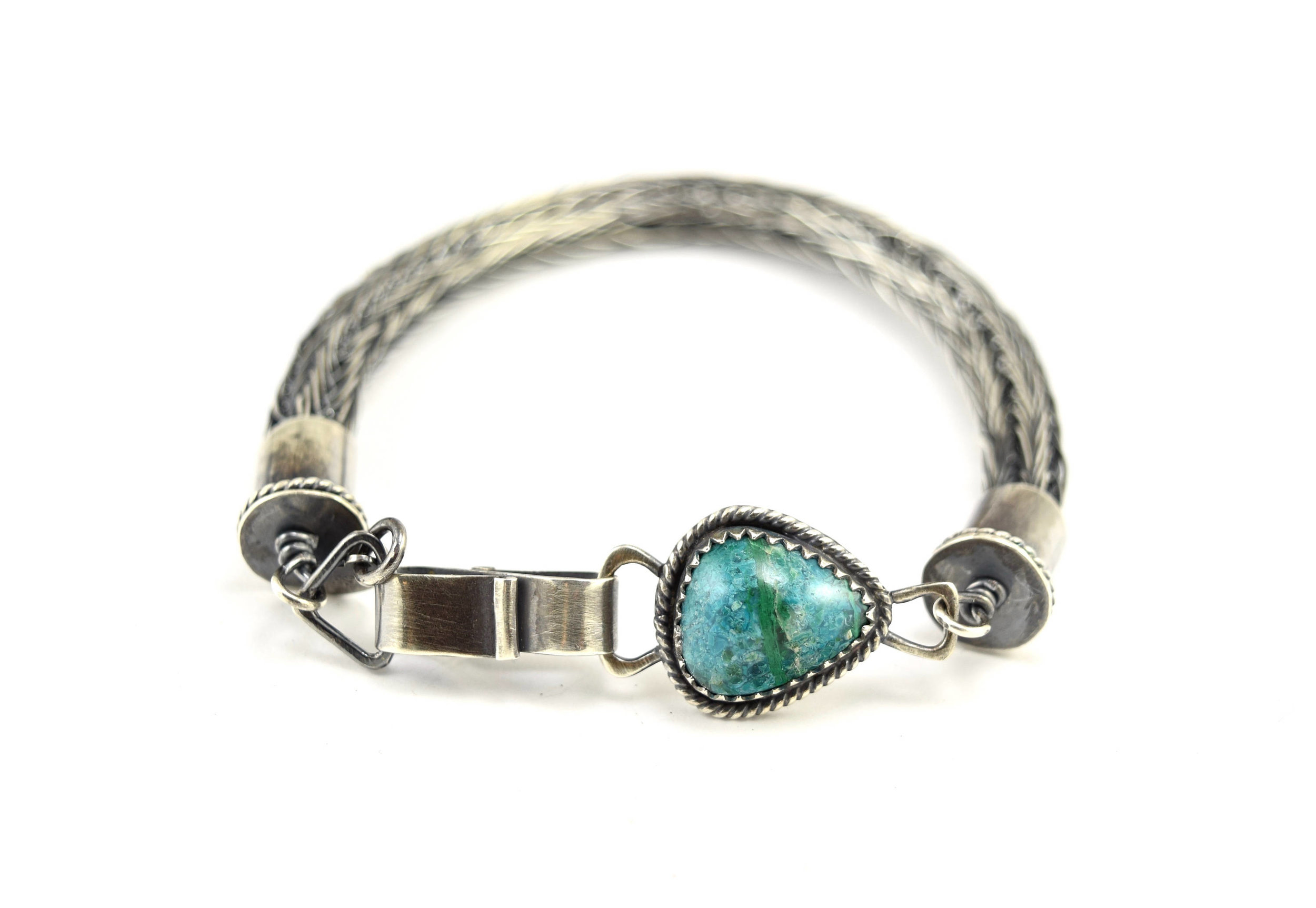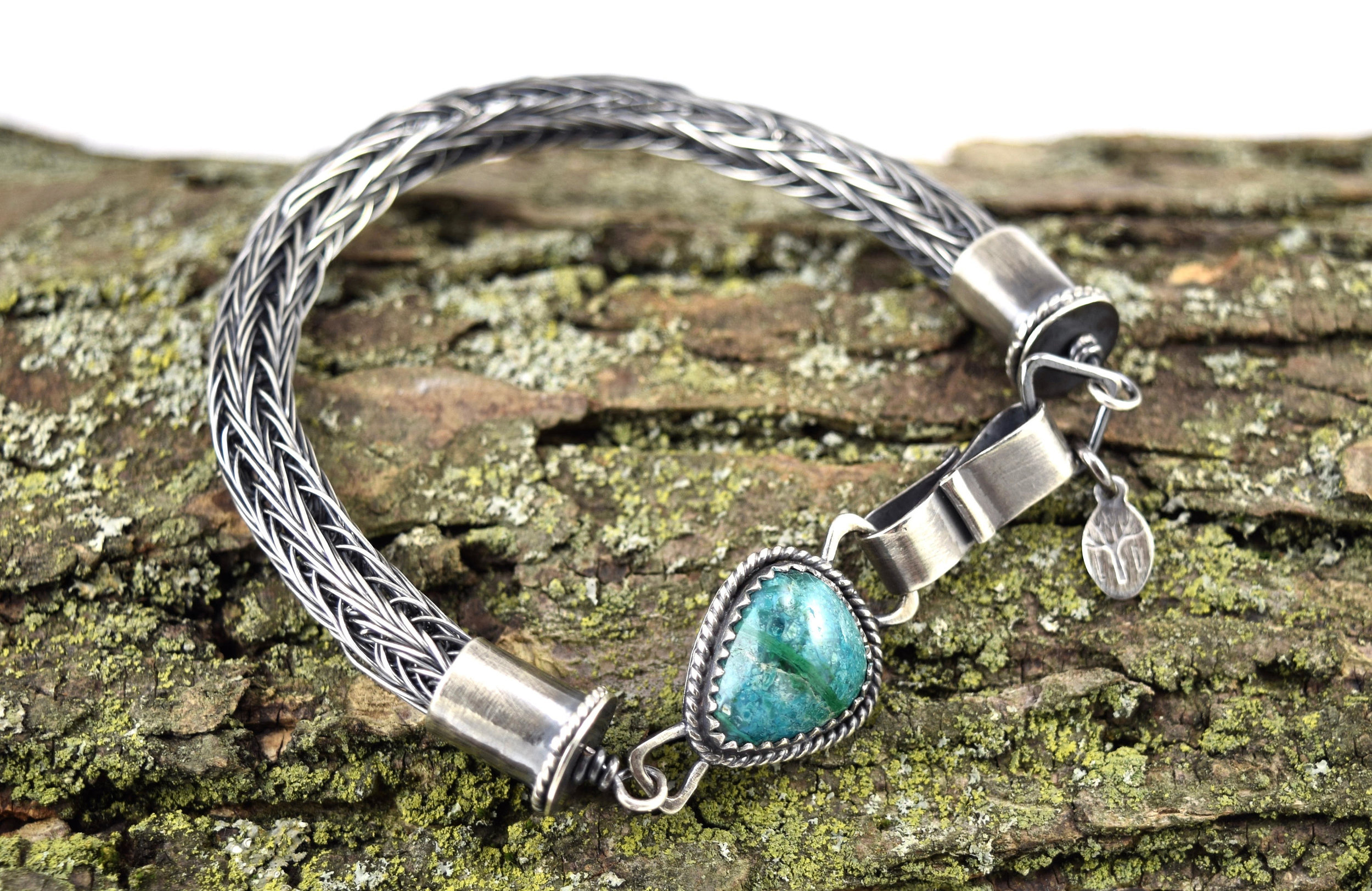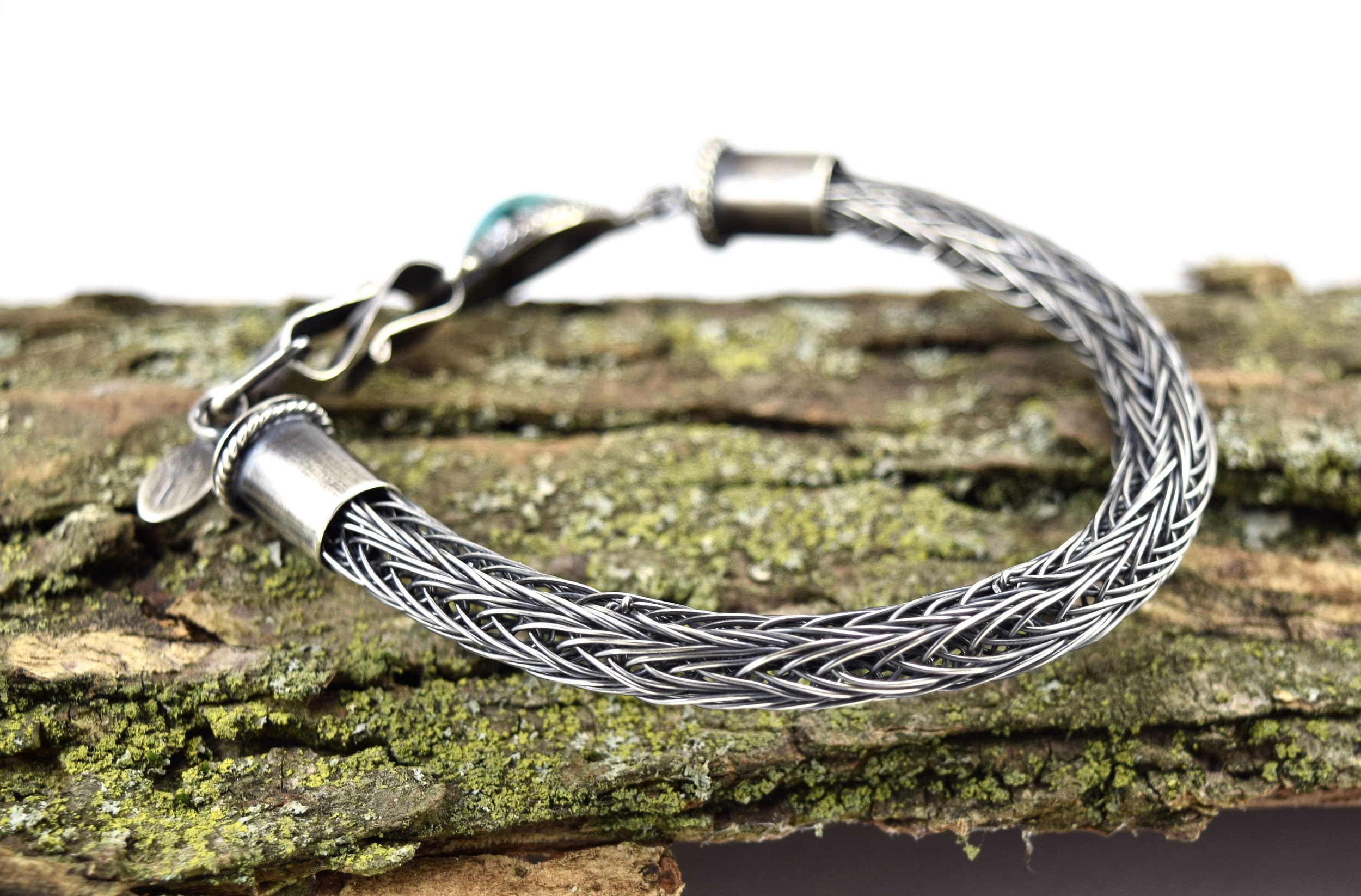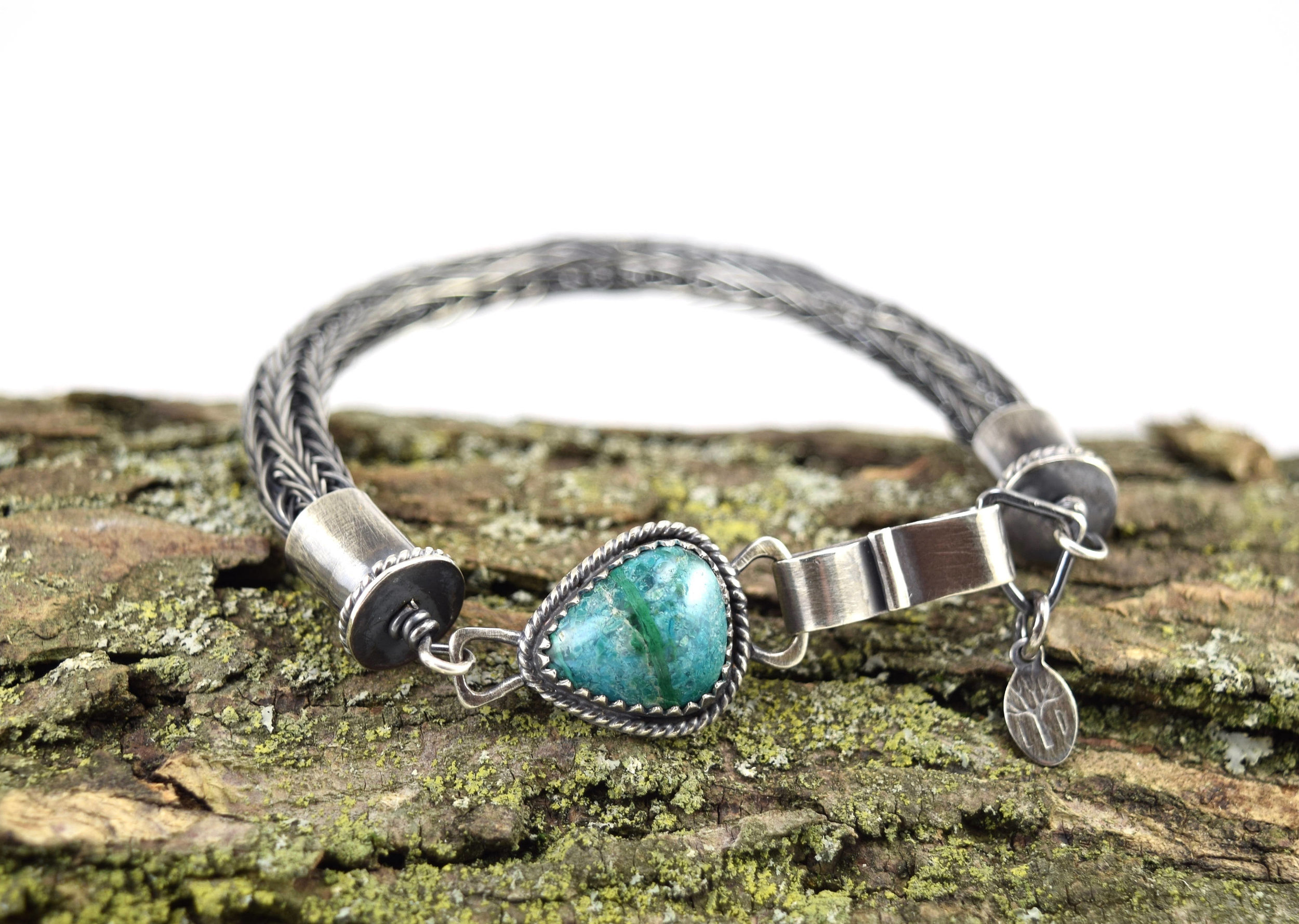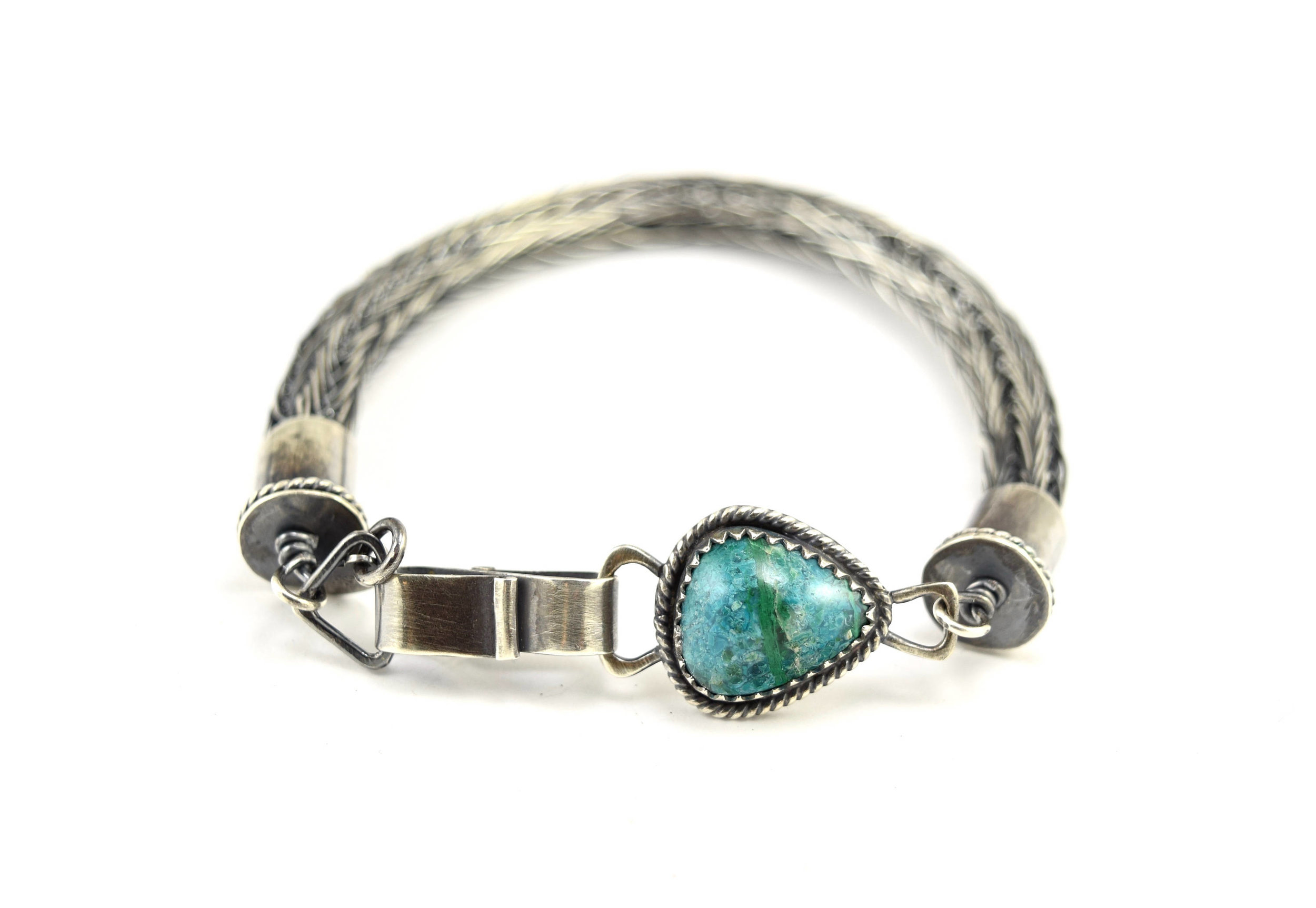 sold out
Gem Chrysocolla with Malachite Viking Knit Bracelet - Sterling Silver - Women's Small
The technique used to make this necklace is called Viking Knitting, which has been around for centuries. This ancient method of weaving metal wire, forms an intricate, flexible chain, that looks like very detailed chainmaille.

This viking knit bracelet is hand woven from sterling silver wire in a triple knit pattern. It features a freeform piece of gem chrysocolla with a band of malachite running through it (14mm). This natural gemstone is bezel set and ornamented with roped wire. A flattened hook closure connects directly to the side of the stone to clasp the bracelet.

SIZE and LENGTH:

This bracelet fits a women's small and extra small wrist. Please contact me if you would like to add links and lengthen it. The working length is 7.25 inches.

Thanks for looking!