Sonora Sunrise Bracelet in Sterling Silver With Oak Leaf Detail - Women's M to L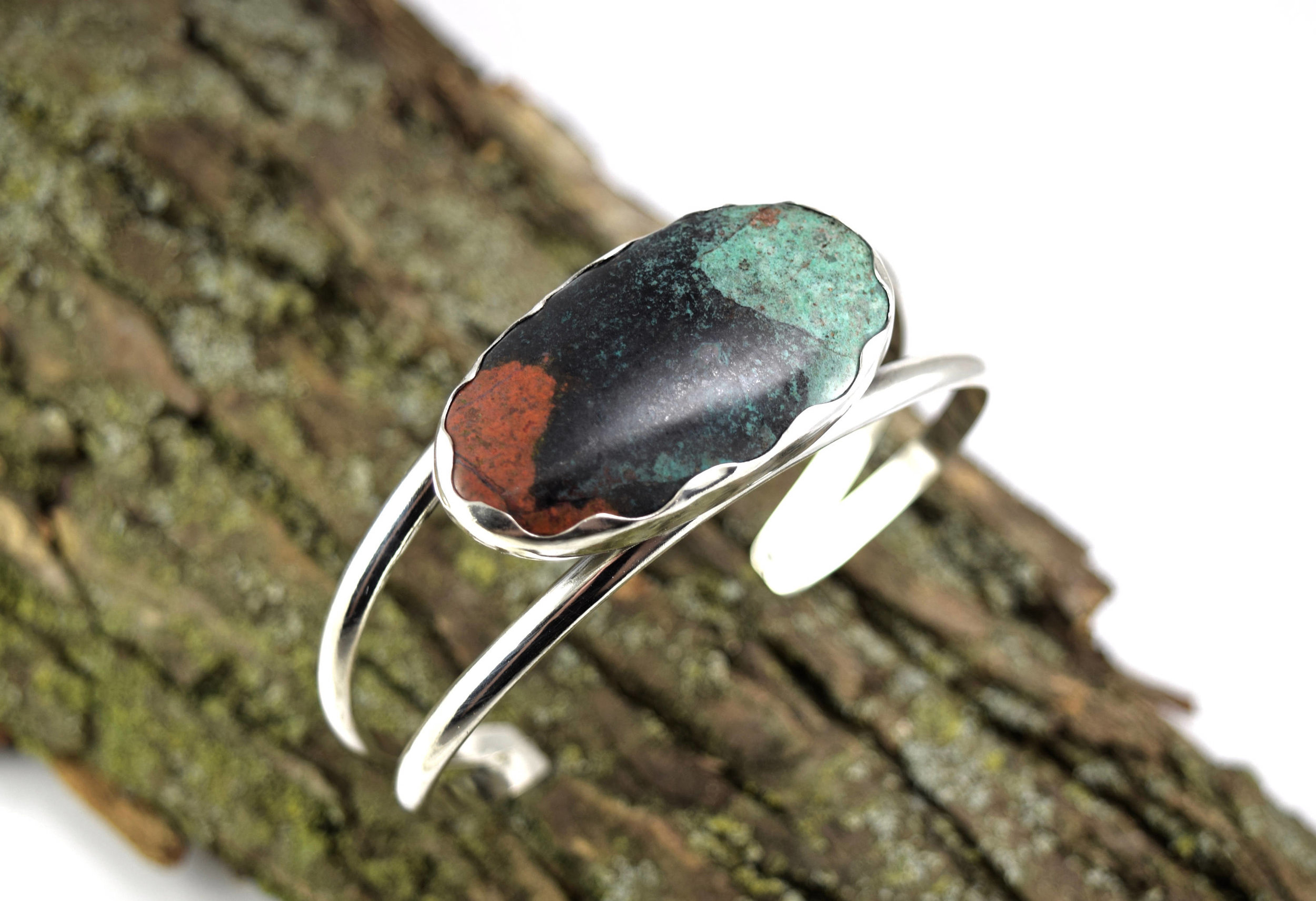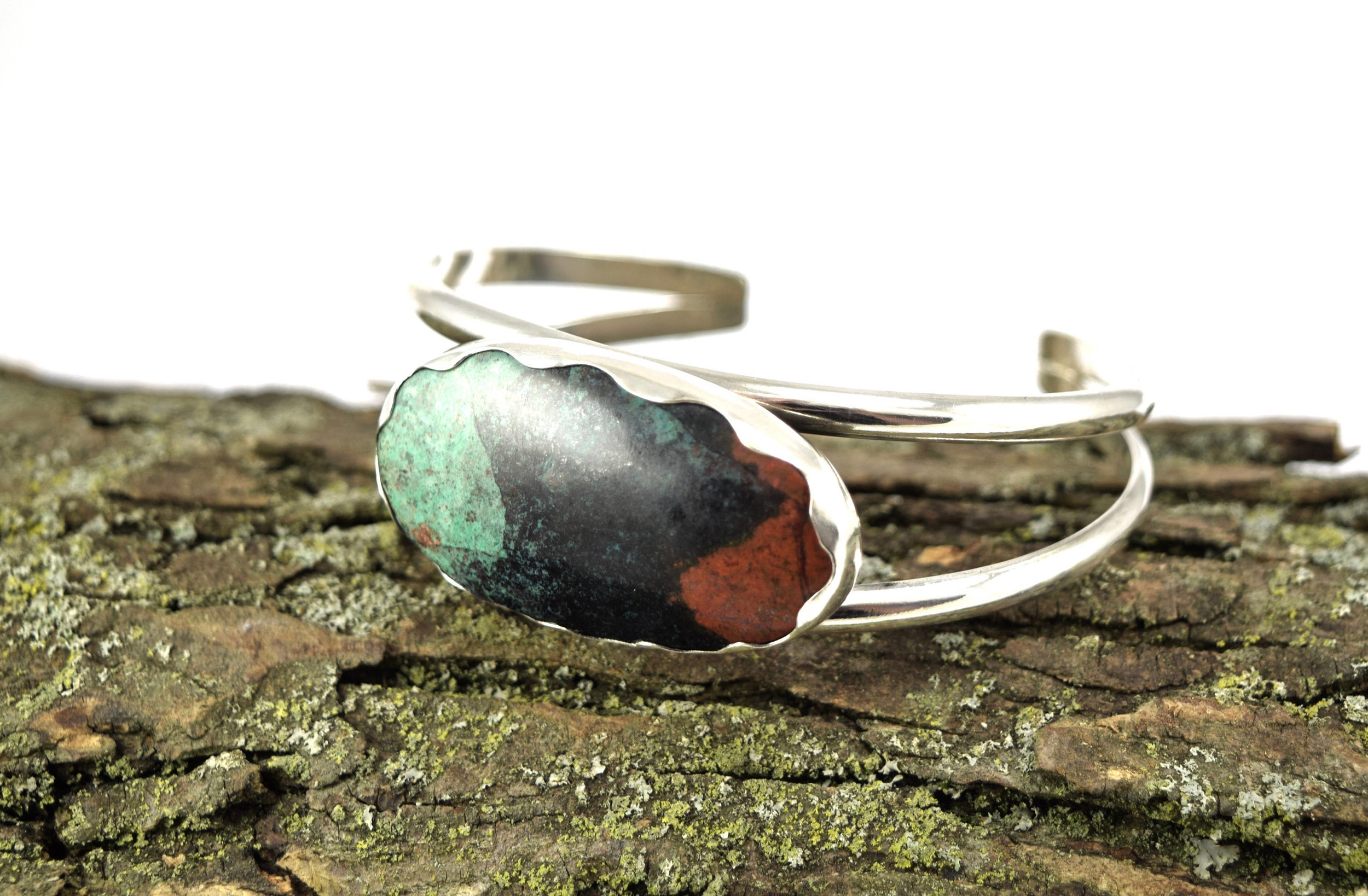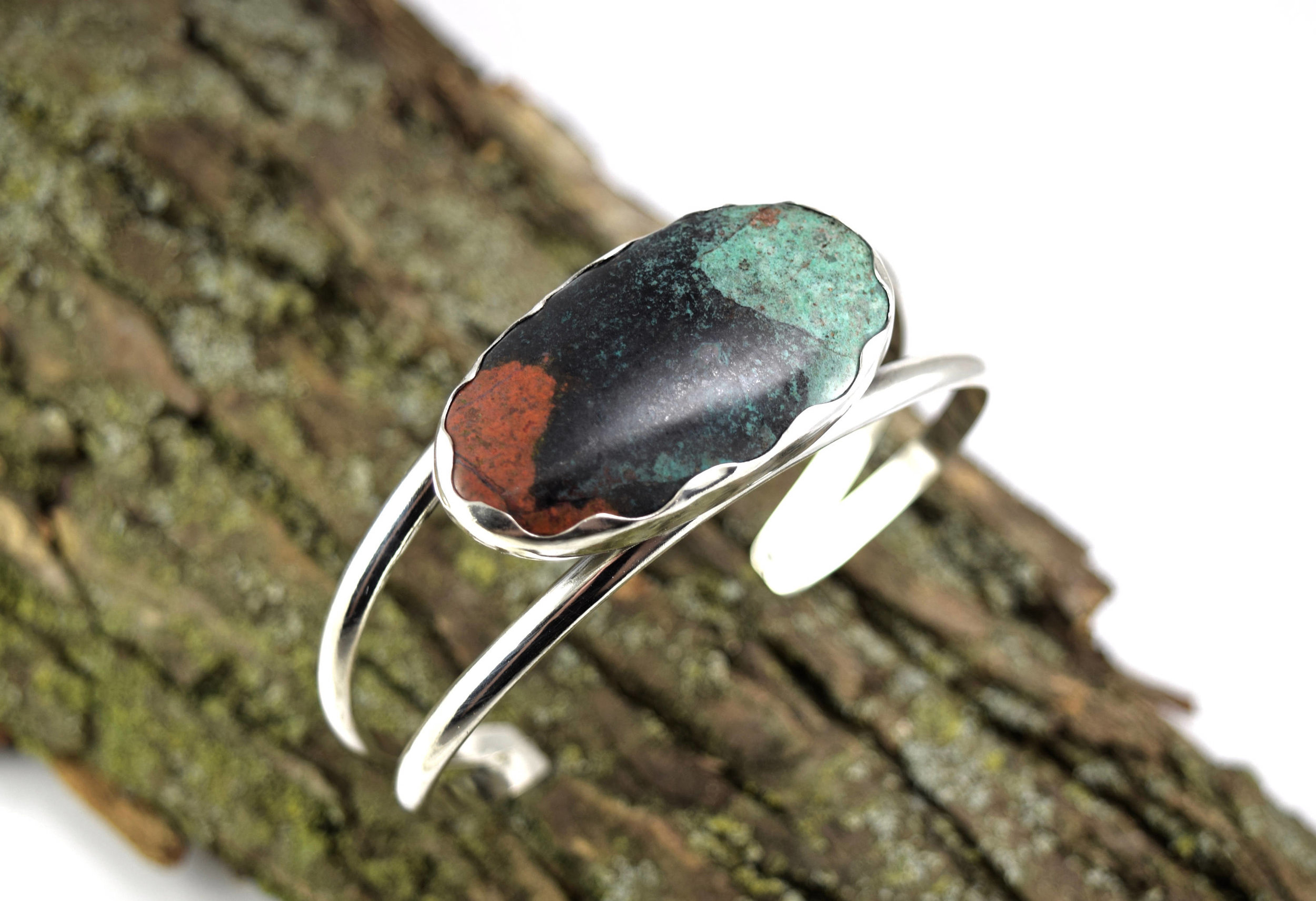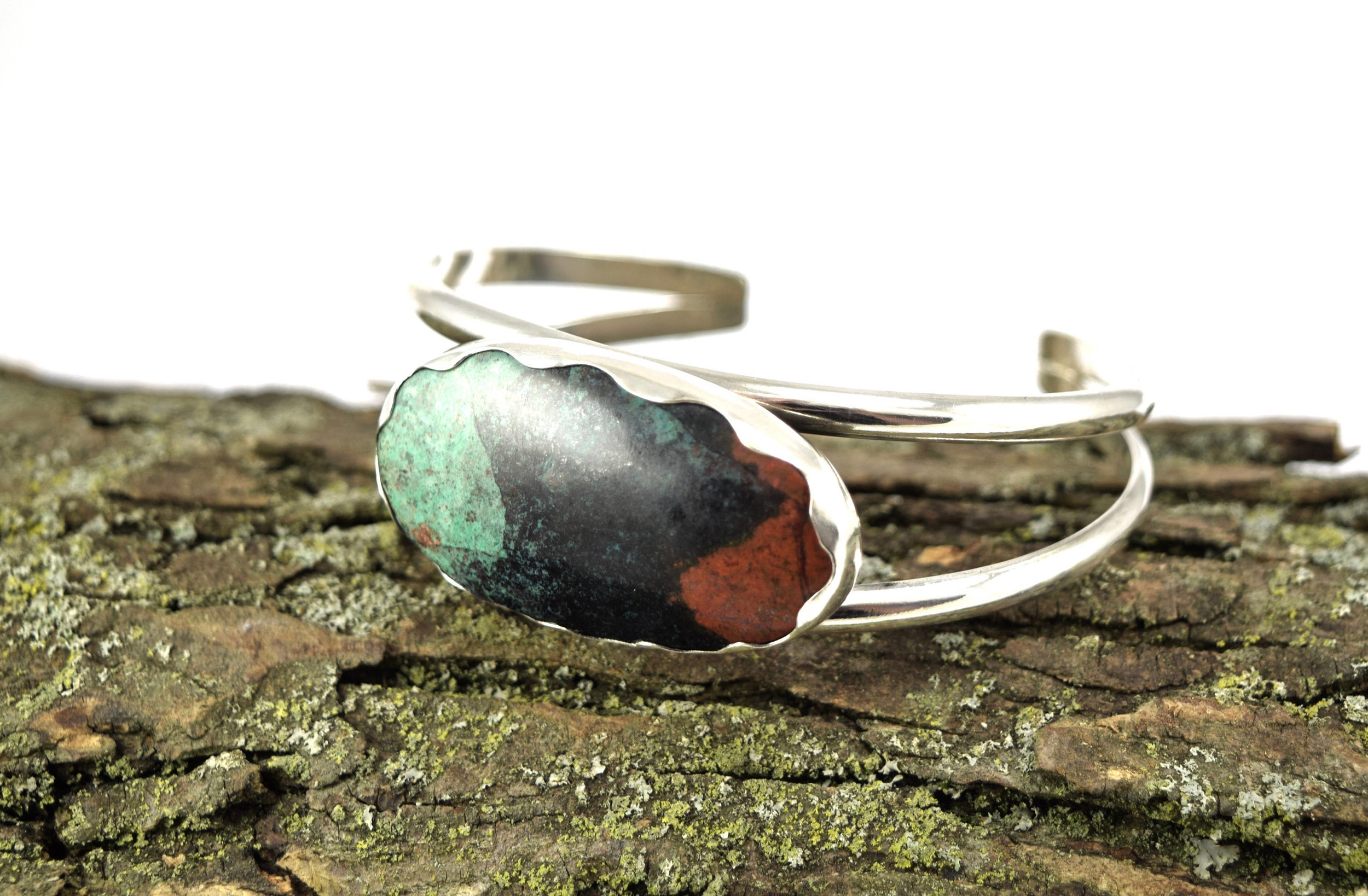 sold out
Sonora Sunrise Bracelet in Sterling Silver With Oak Leaf Detail - Women's M to L
This sterling silver cuff bracelet features a beautiful piece of Sonora Sunrise - one of my personal favorite gemstones. Sonora Sunrise (also called Sonora(n) Sunset), is found in Sonora, Mexico, and features both chrysocolla (turquoise color) and cuprite (red color), often with some black tenorite in between. This particular stone does an amazing job of displaying all three of those minerals!

On the reverse side of the cuff is a hidden oak leaf design that is hand cut out of the silver backing.

SIZE:

This cuff will fit a women's medium to large wrist. To compare, my wrist in the picture is an extra small to small.

The Sonora Sunrise stone measures 1.75 x 1 in. (42 x 23 mm).

Thanks for looking!