Taiga Moonstone Necklace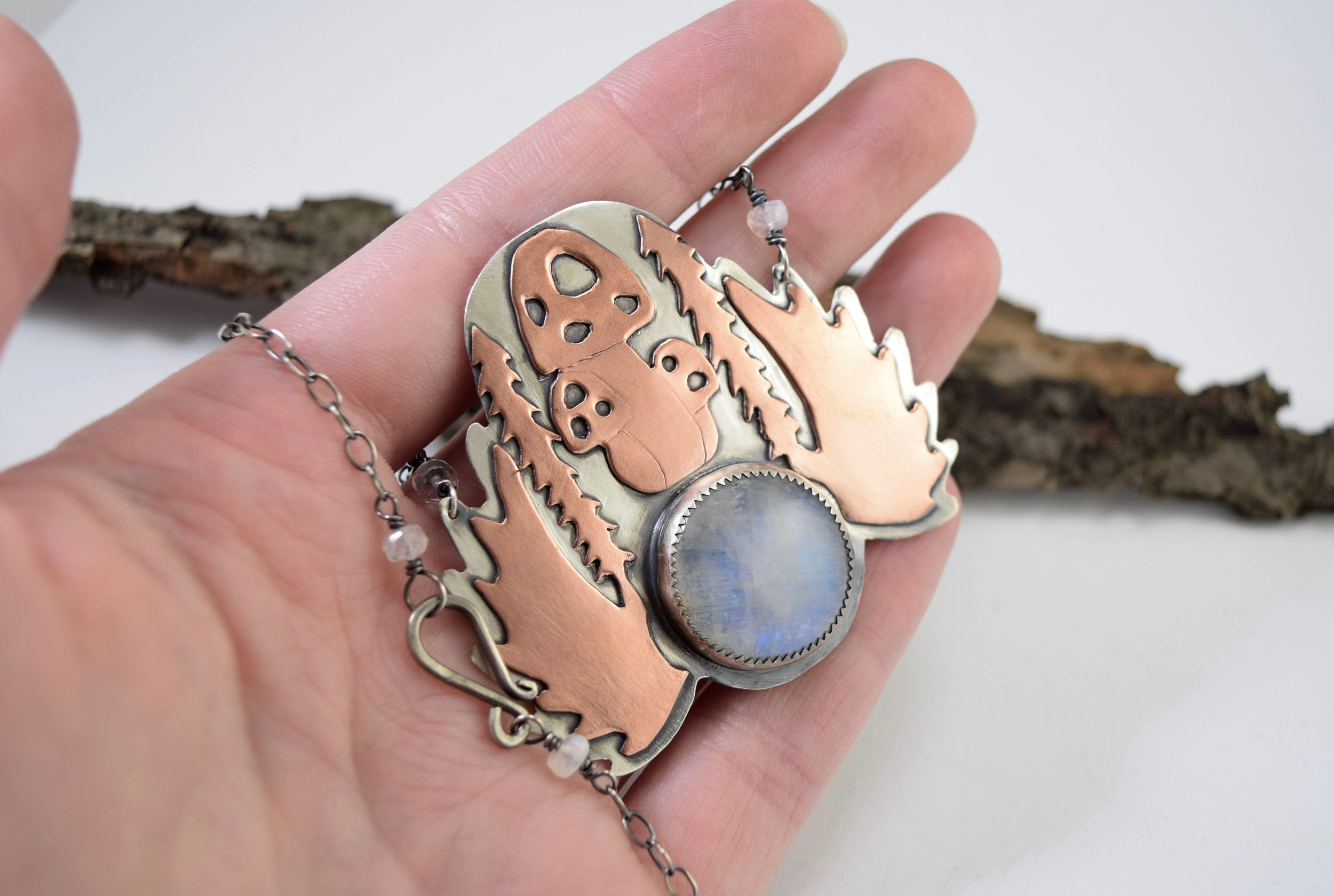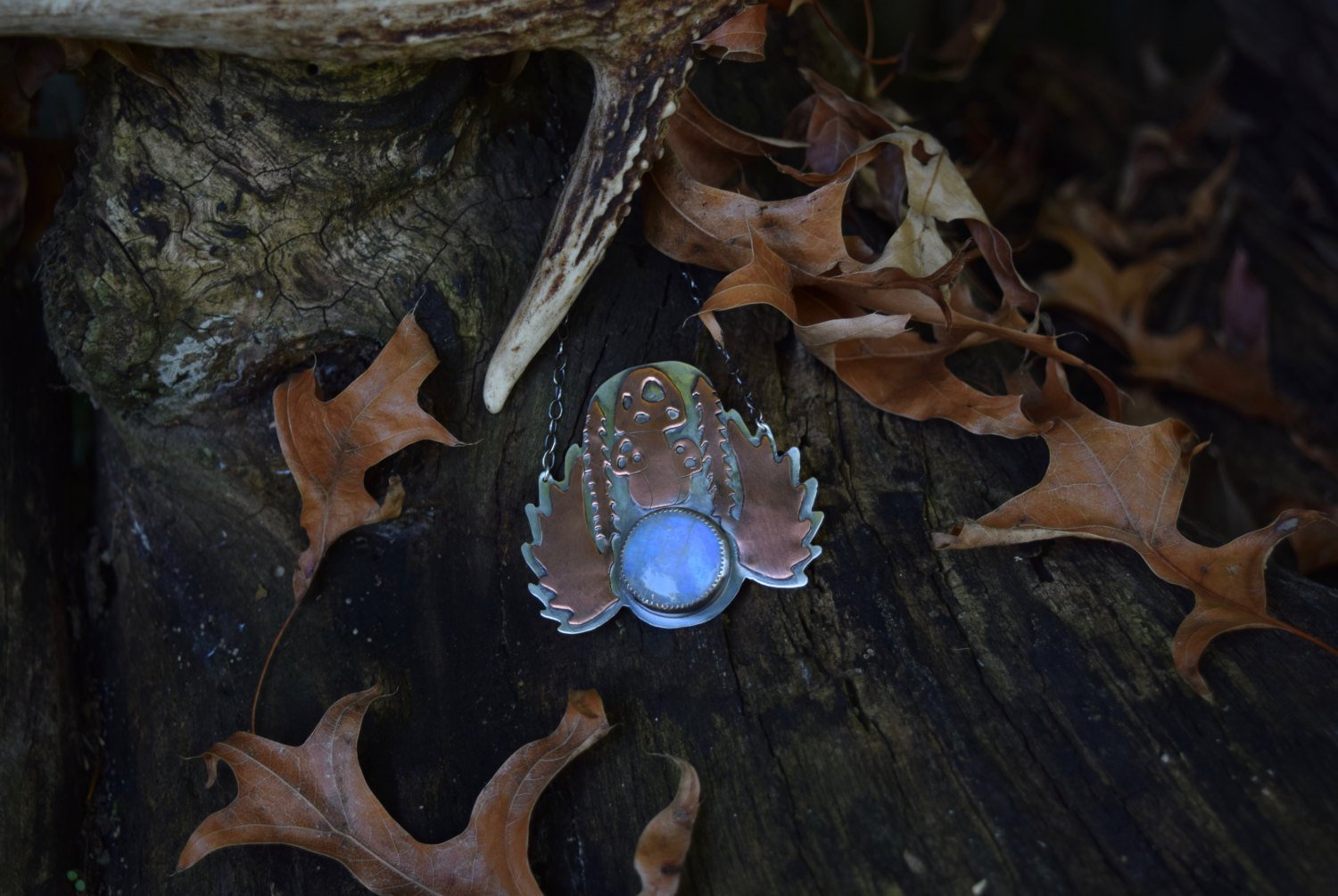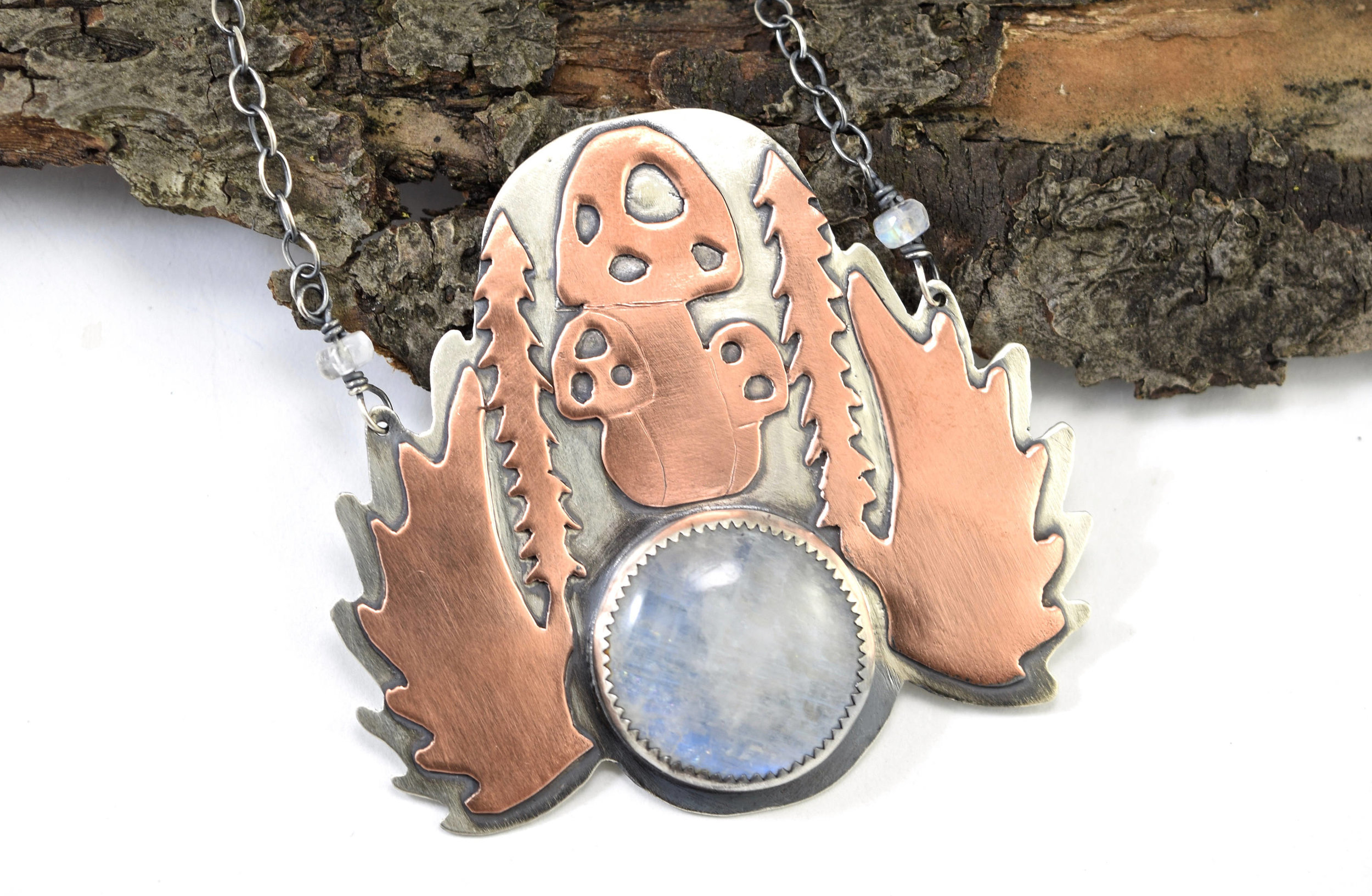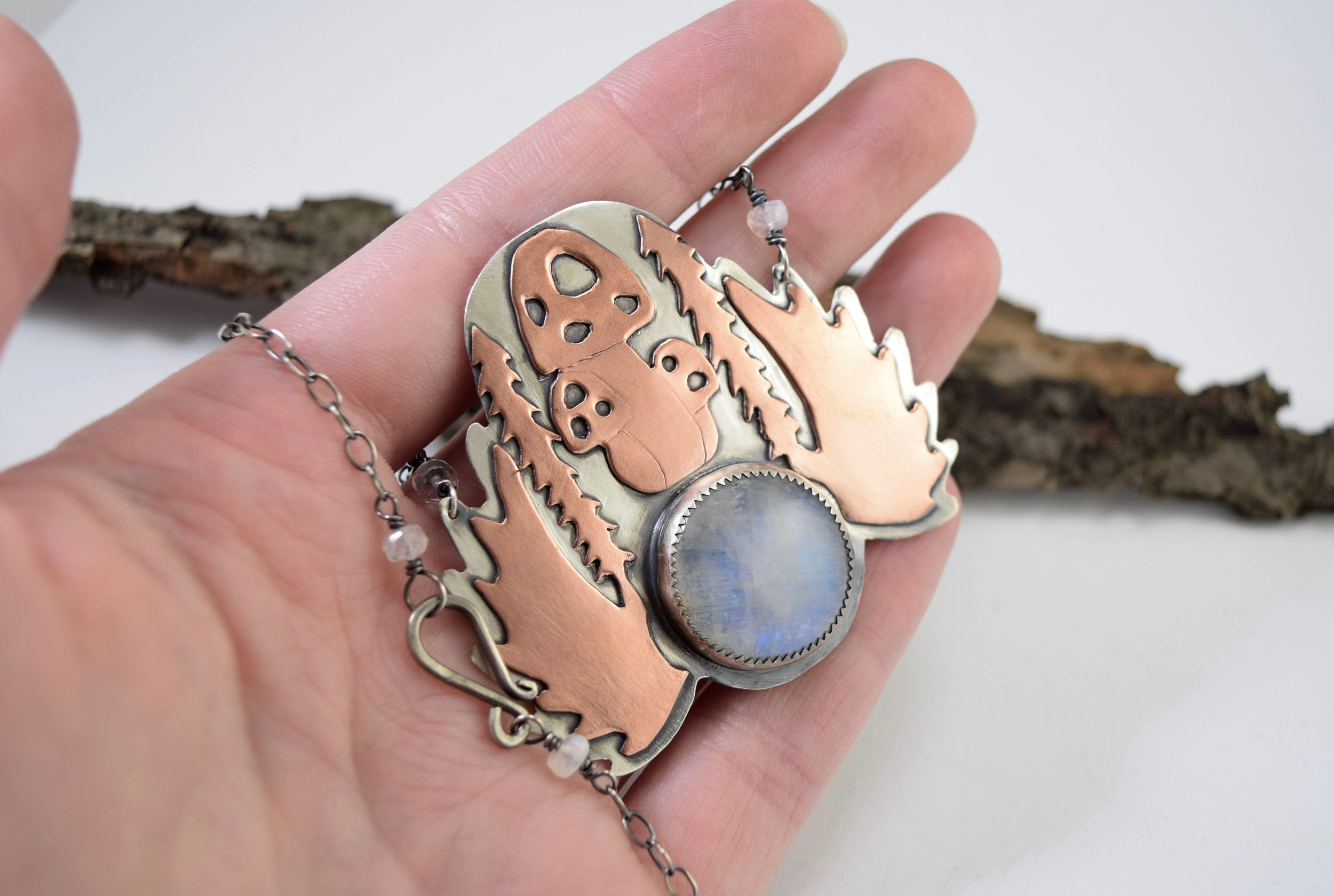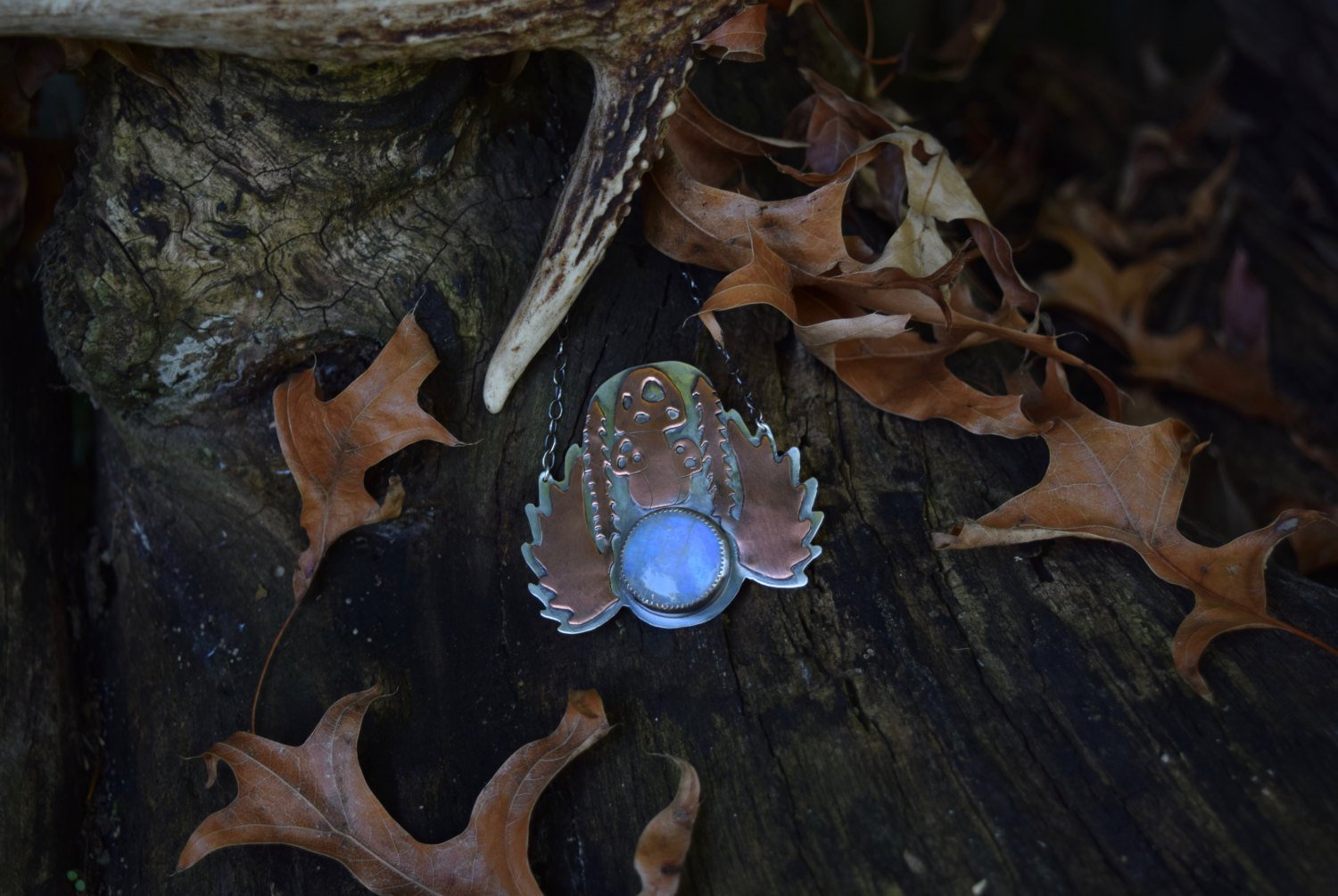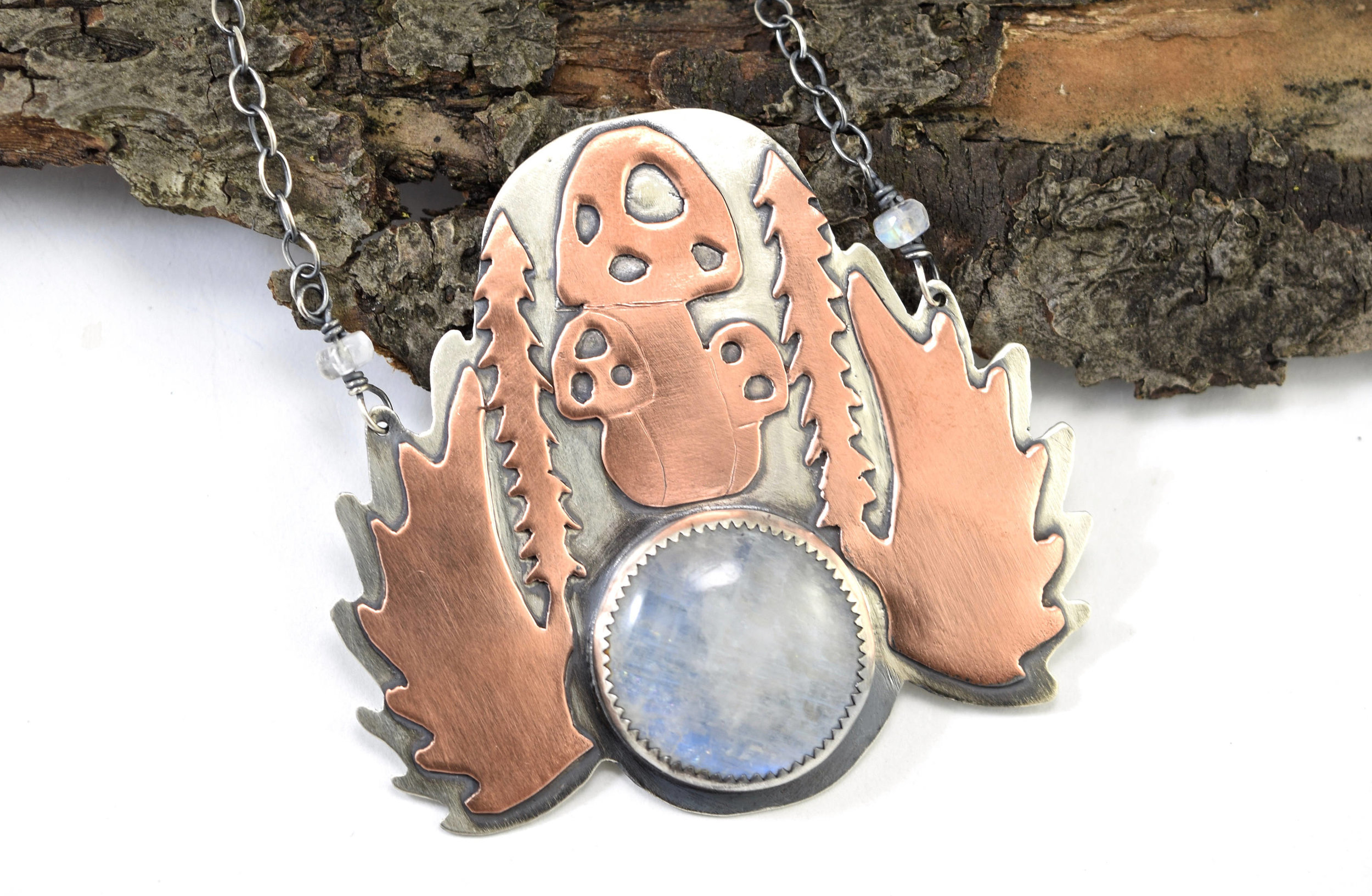 Taiga Moonstone Necklace
This mixed metal statement necklace is hand crafted from sterling silver and copper, and ornamented with a gorgeous rainbow moonstone. The inspiration for this piece is drawn from the taiga:

Taiga- A forest biome located in the upper northern hemisphere characterized by many different coniferous trees. Also referred to as the boreal forest, the taiga is home to many different species of flora and fauna including the fir trees, moose (antlers), and mushrooms (amanita muscaria) featured in this piece.

Every element in this necklace is hand cut with a jeweler's saw and soldered together. The round moonstone is set in a serrated bezel- it has a clear/white background with an absolutely gorgeous blue flash in the right lighting.

Pendant: 1.25 inches (5.5 cm)

Sterling Silver Chain: 20 inches (51 cm) including pendant. Finished with a handmade, easy-to-work J clasp.

This piece is oxidized and brush polished to create more depth and patina.

Please feel free to contact me with any questions!