Cassiopeia - Ocean Jasper Necklace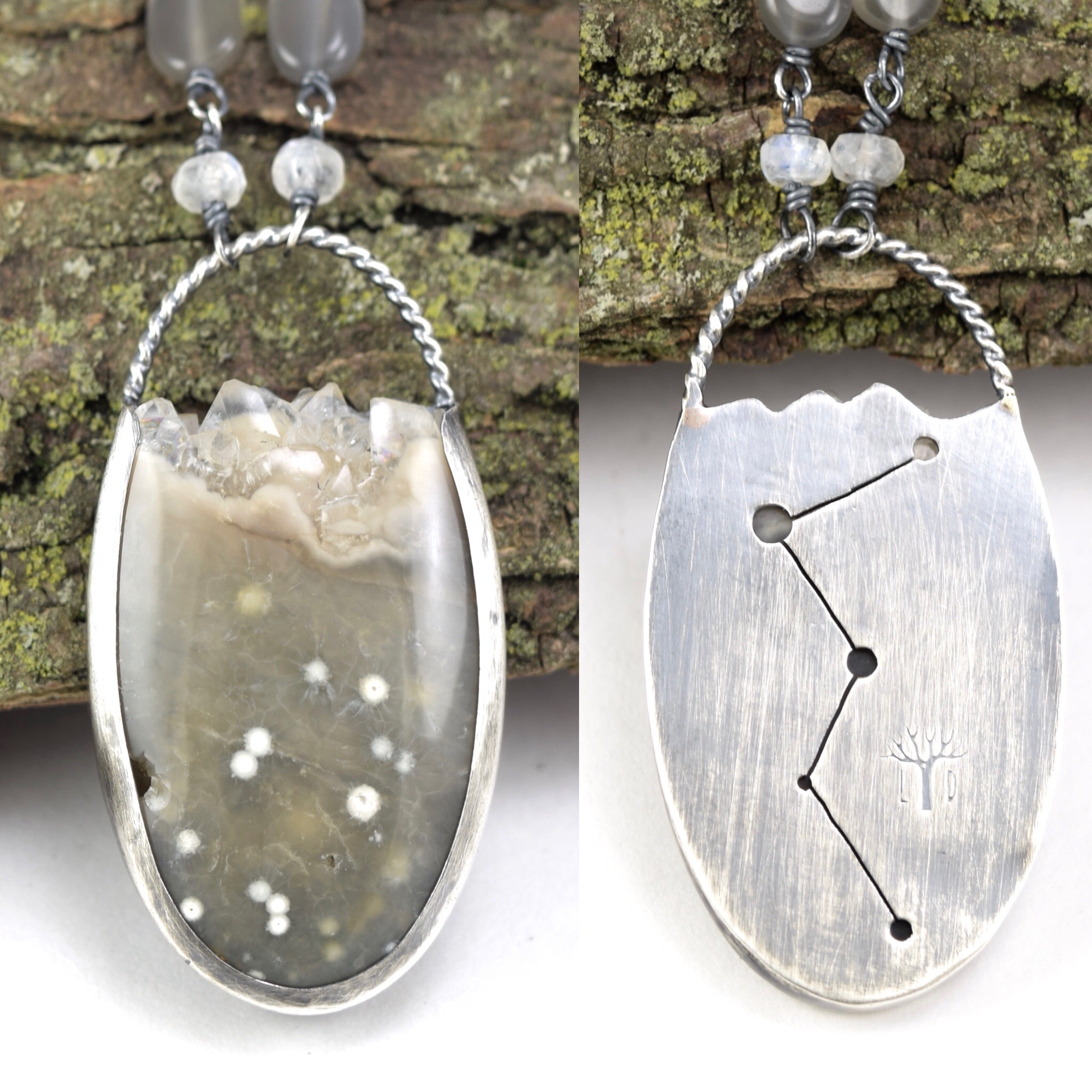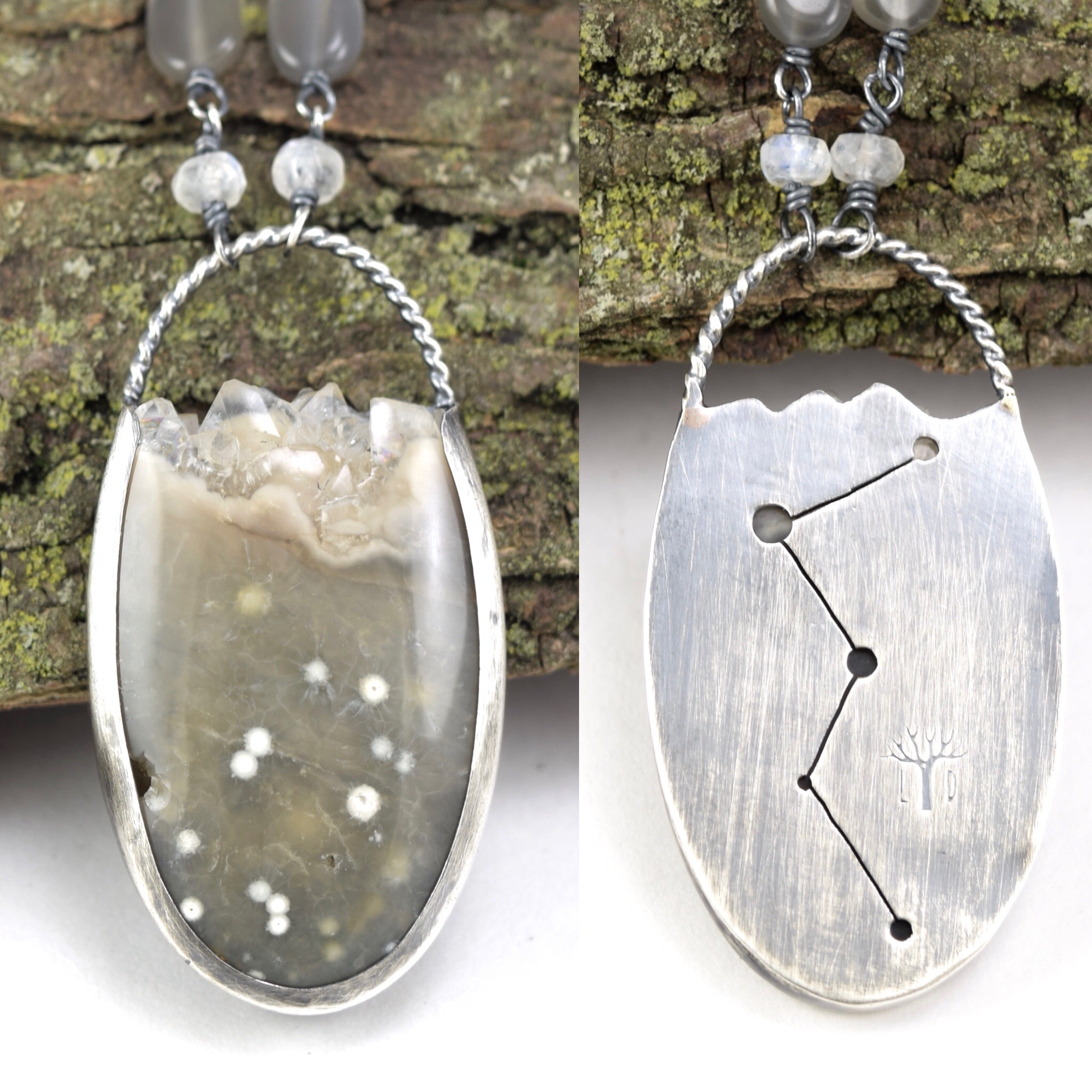 sold out
Cassiopeia - Ocean Jasper Necklace
Handcrafted in sterling silver, this necklace features a piece of ocean jasper that was cut and polished in-studio. I left this stone with its natural druzy top of large quartz crystals. Its color is a pale sage green with white dots speckled throughout. These reminded me of stars, so I decided to go with a constellation theme for this pendant.

The back is drilled and cut with a jeweler's saw to make the pattern of the Cassiopeia constellation. All of the sterling silver is oxidized and roughly brush finished to create a rustic patina.

Wire wrapped moonstones accent the ends of the chain.

SIZE and LENGTH:

The pendant measures 45x25mm and sits on a 24" chain.