Dendritic Agate Necklace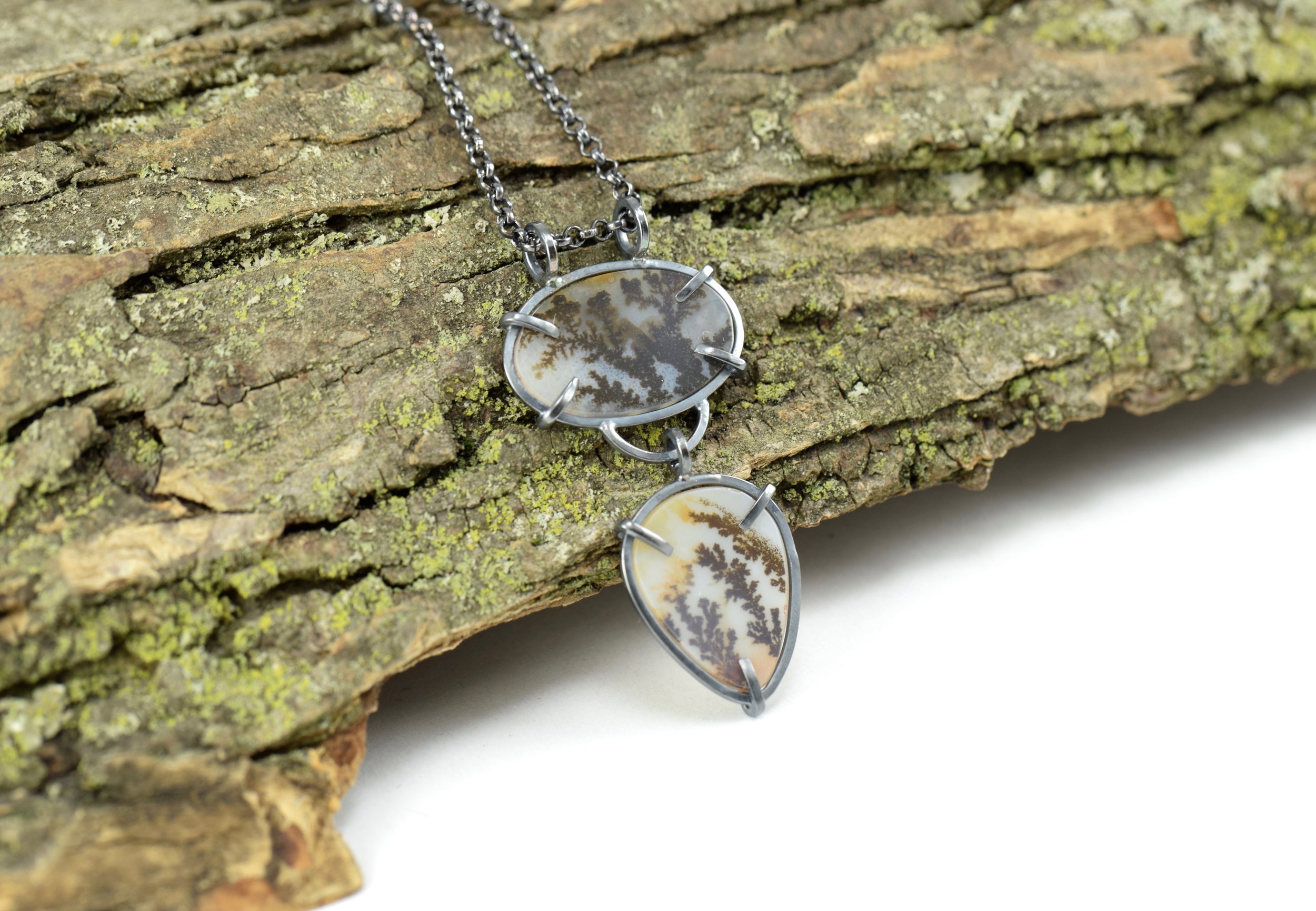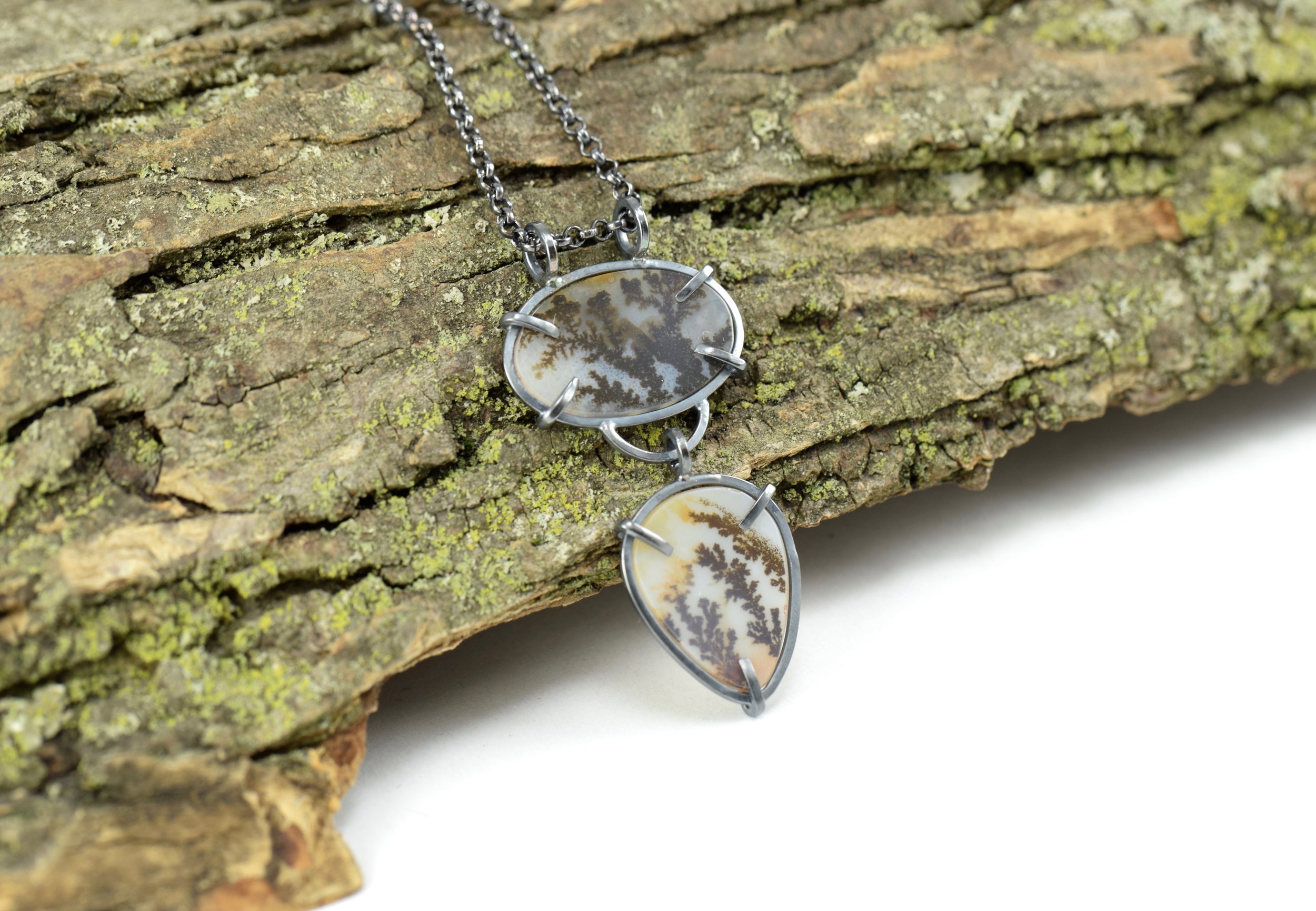 Dendritic Agate Necklace
This necklace is handcrafted in oxidized sterling silver and features a pair of natural dendritic agate slices. These slices are super thin and prong set on both sides, making for a very lightweight pendant.

Dendritic agates contain natural dendrite crystal formations that look like little trees and other plants.

SIZE & LENGTH:

The pendant portion of this necklace measures about 40 x 22 mm, and sits on an 18 inch chain.