Dendritic Quartz Viking Knit Necklace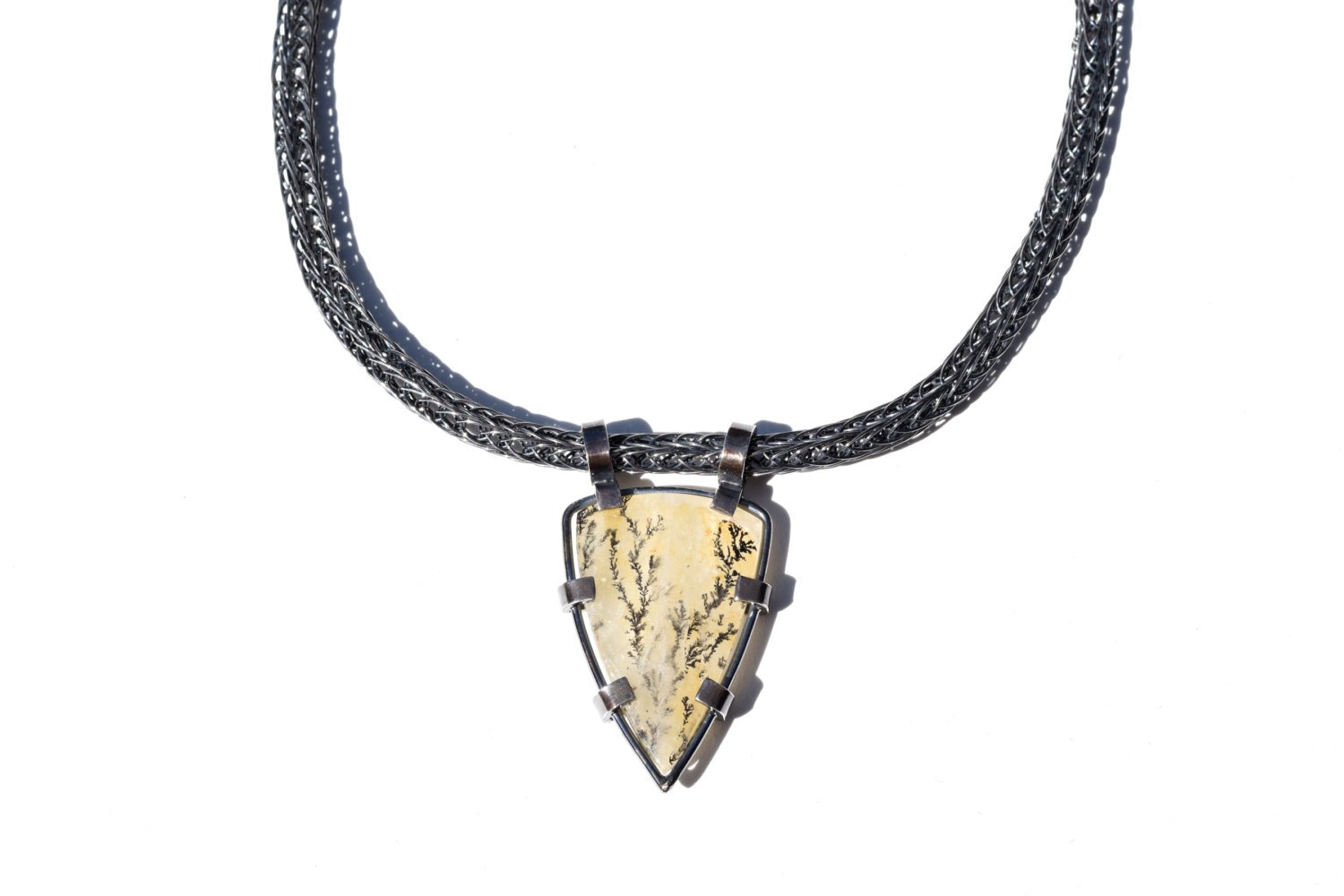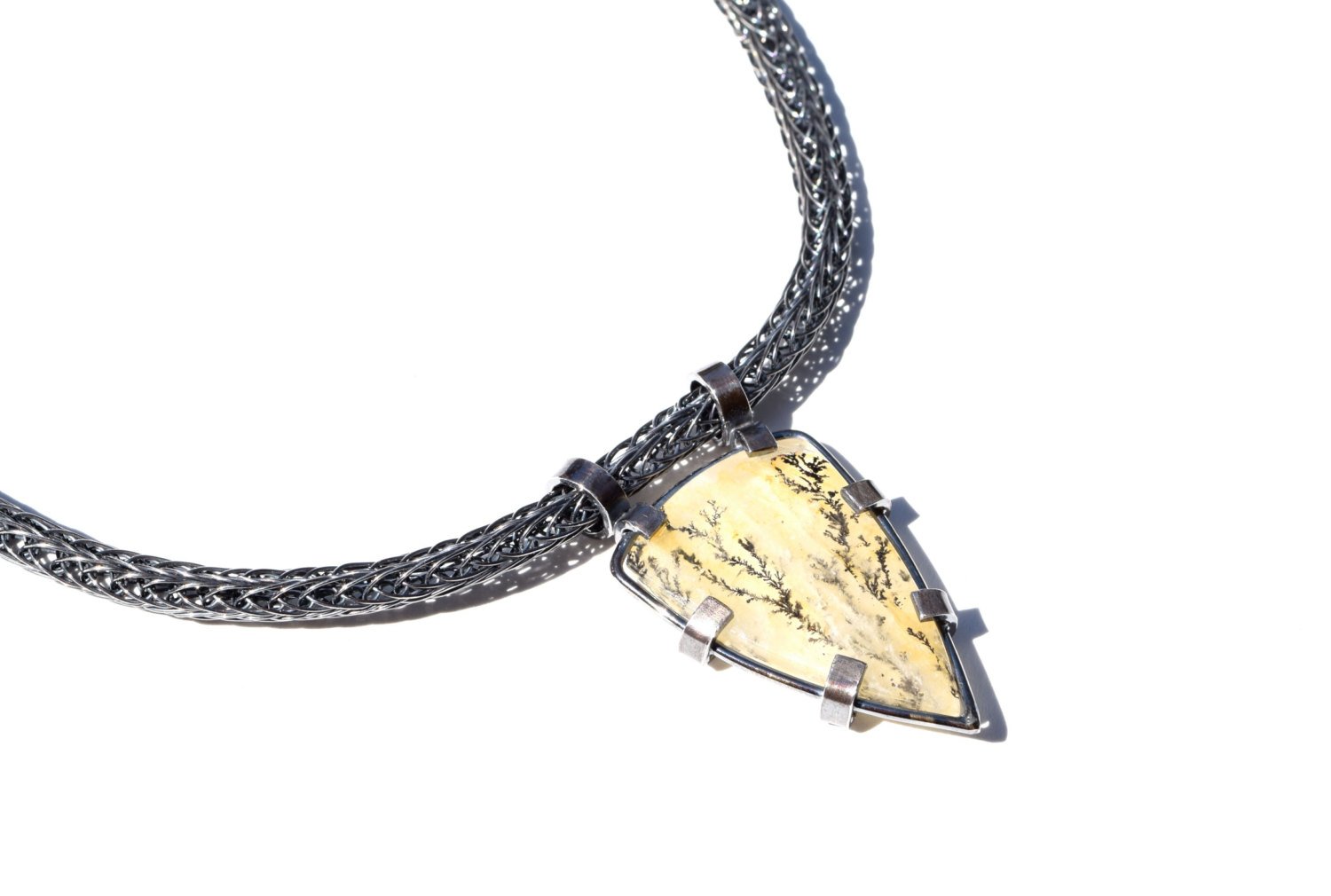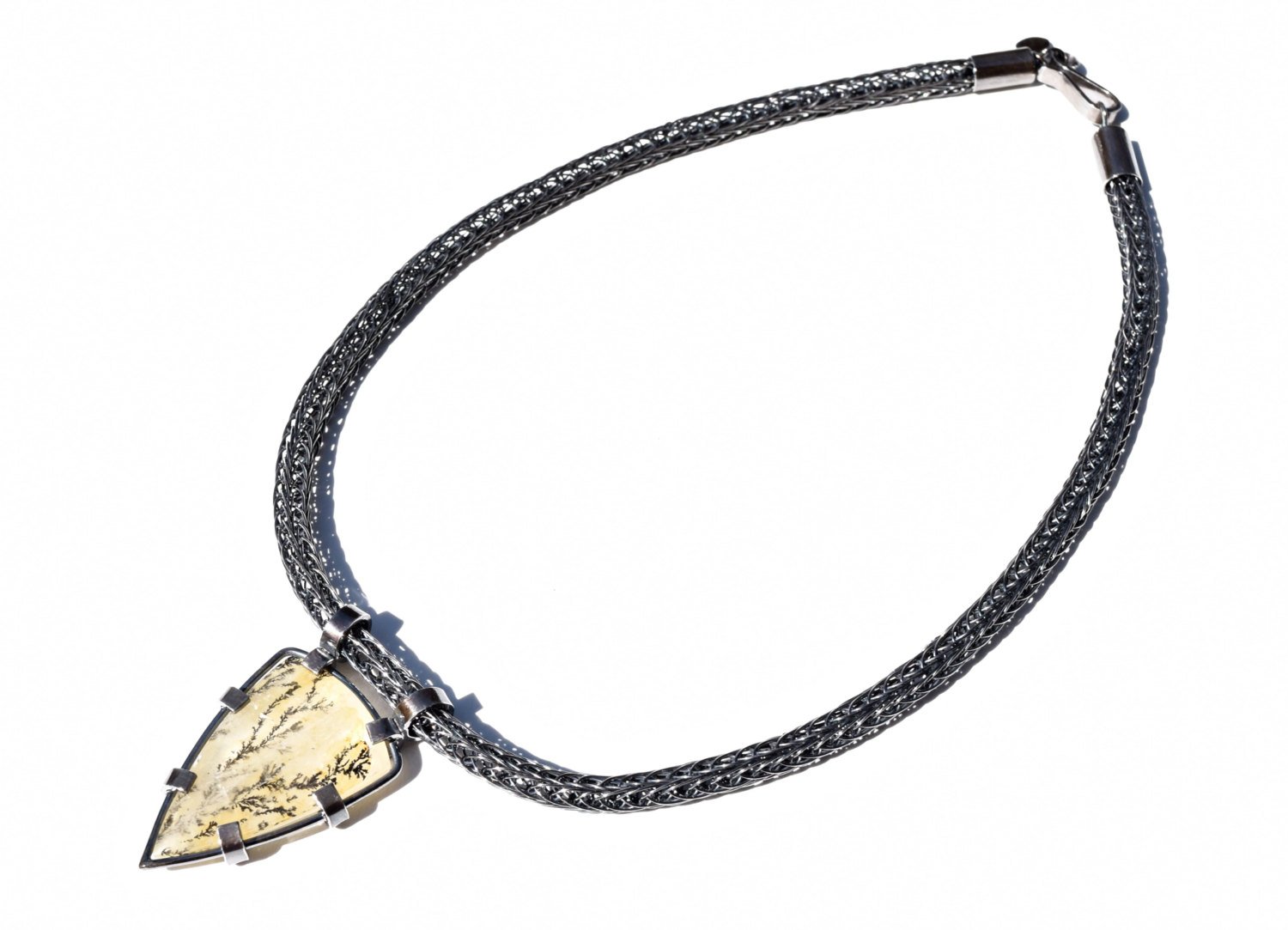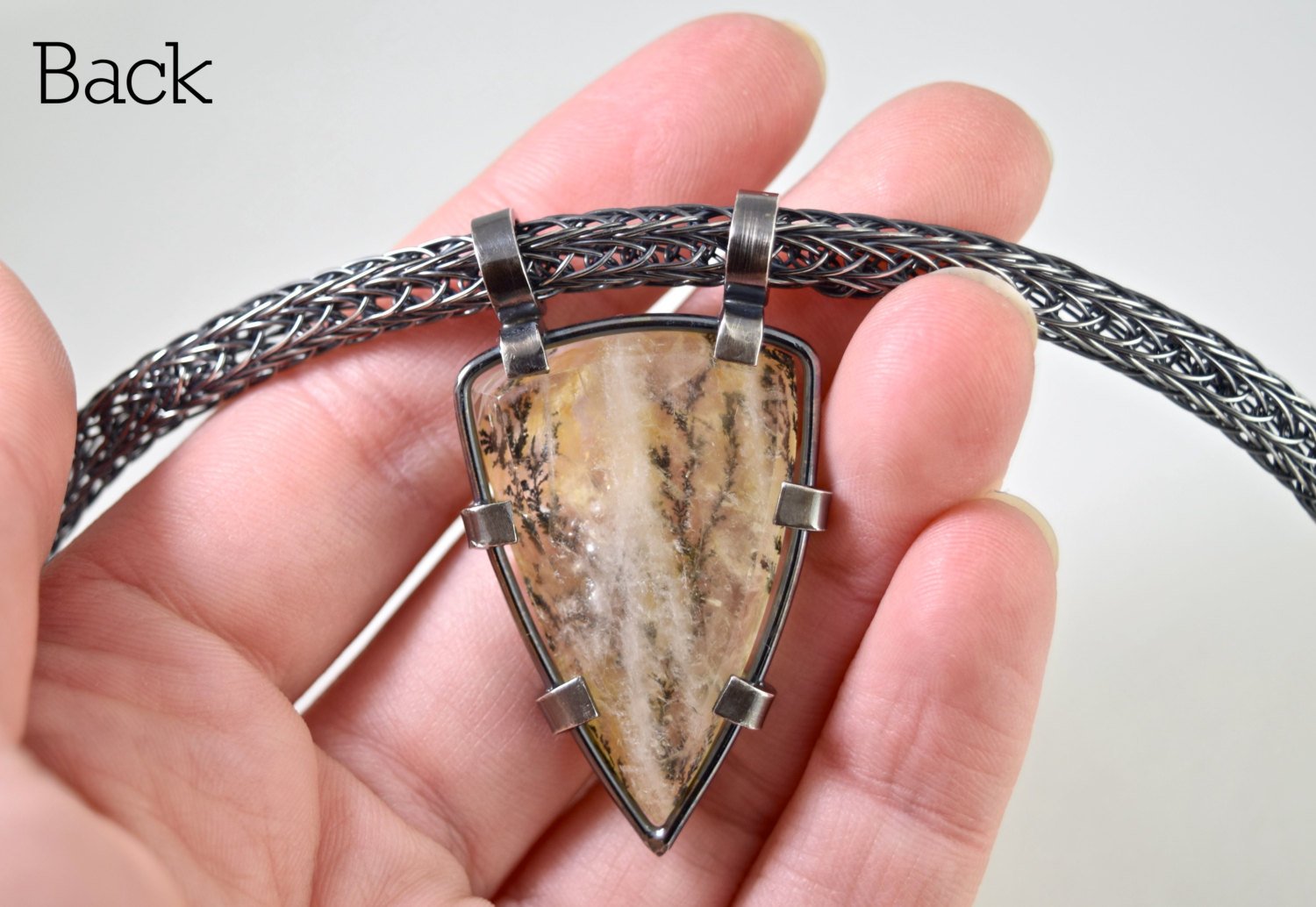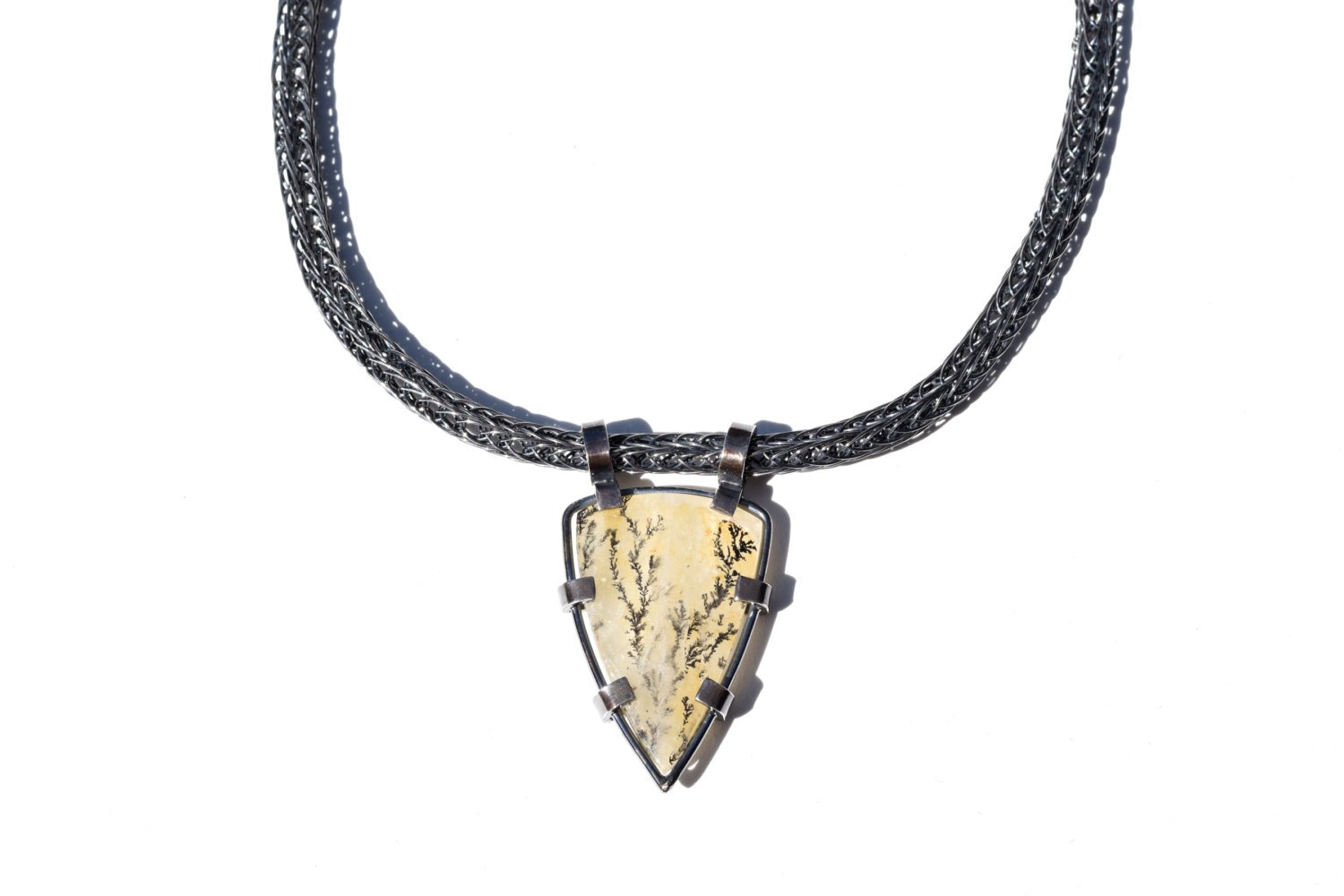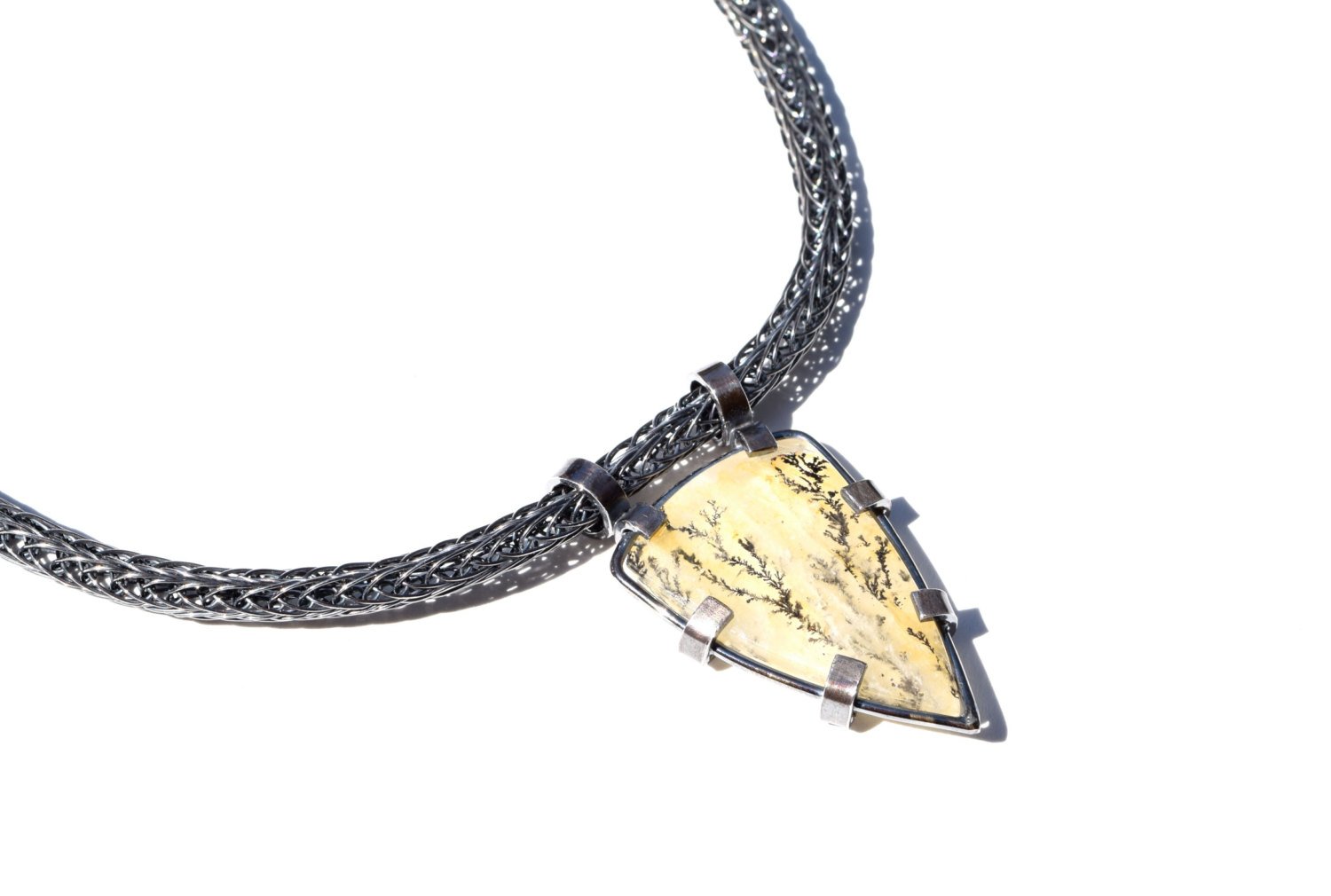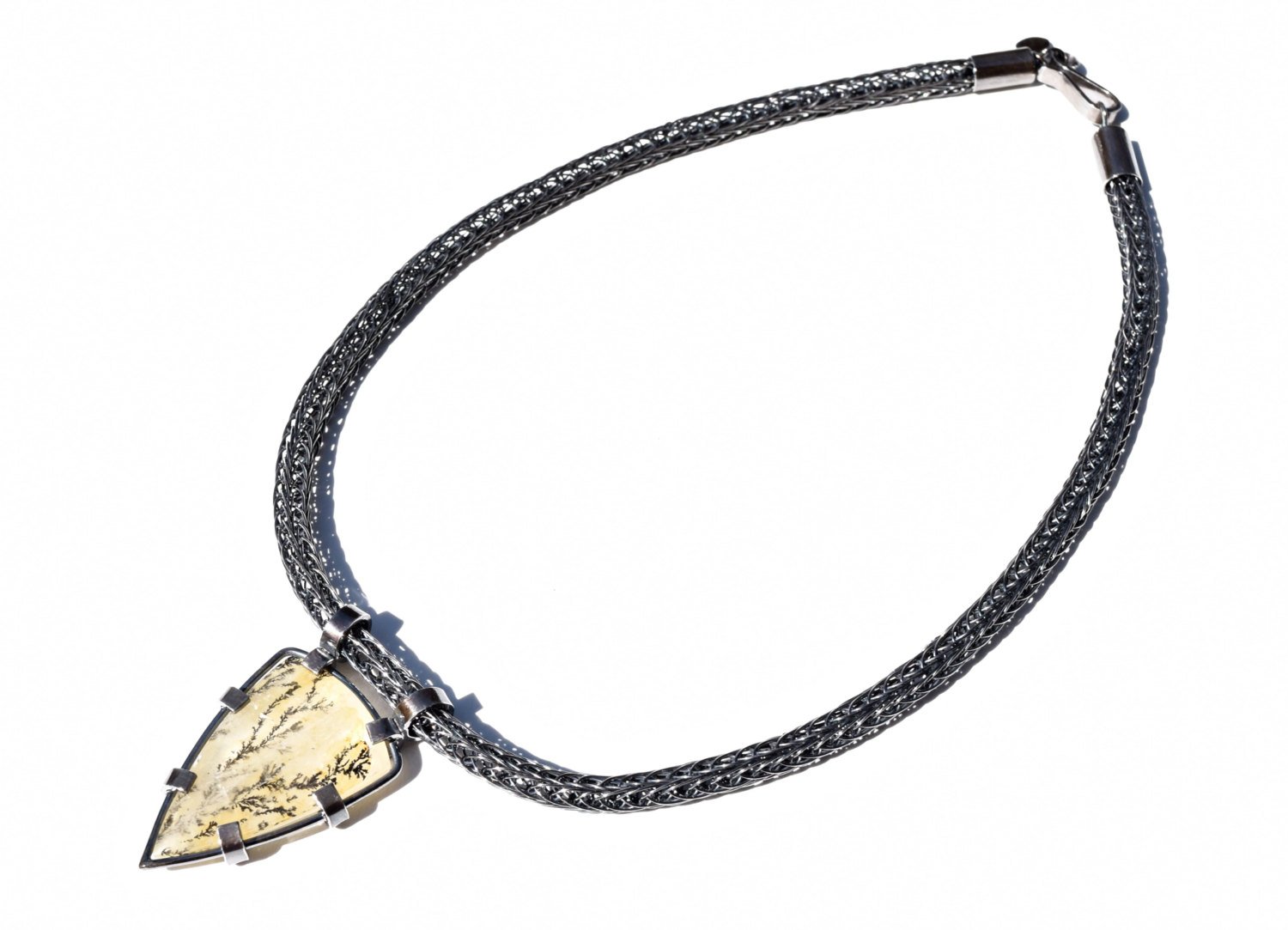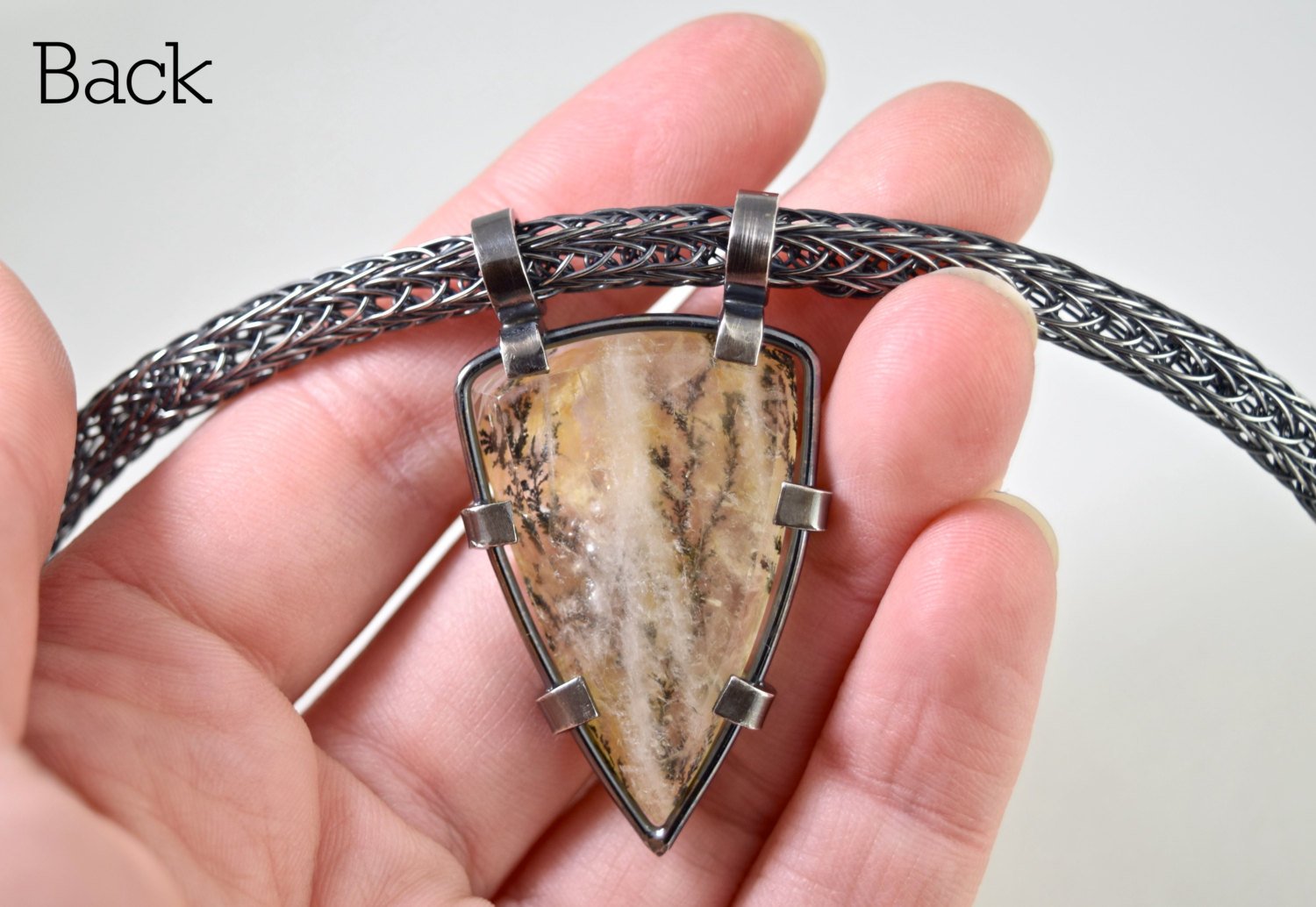 Dendritic Quartz Viking Knit Necklace
This statement necklace is handcrafted in sterling silver and features a gorgeous piece of natural dendritic quartz.

This gemstone is shield shaped and has faceted ridges on the back side- the setting is made specifically for this unusual cut. Because of the formation of the "dendrites" inside this quartz, it is called either dendritic quartz or dendrite quartz. Dendrites are naturally occurring, branching or tree-like shapes that form inside gemstones like the quartz used here. They are often mistaken for fossils, but are in fact crystallizations. This fractal pattern is found throughout the universe ie. in lightning, trees, rivers and tributaries, neurons, and snowflakes.

This pendant sits on a chain woven in a double viking knit pattern. This ancient method of weaving metal wire forms an intricate, flexible chain that looks like very detailed chainmaille. Both the chain and pendant are oxidized to a dark, burnished gunmetal finish.

SIZE and LENGTH:

The dendritic quartz gemstone measures 35 x 23mm or about 1 x 1.5 in.

The viking knit chain fits shorter on the neck and is 17 inches long (43 cm) and 1 cm wide but can be extended with a larger clasp/ new chain altogether if need be- please contact me for more information.

Thanks so much for stopping by!