Egyptian Revival Aquamarine Necklace - A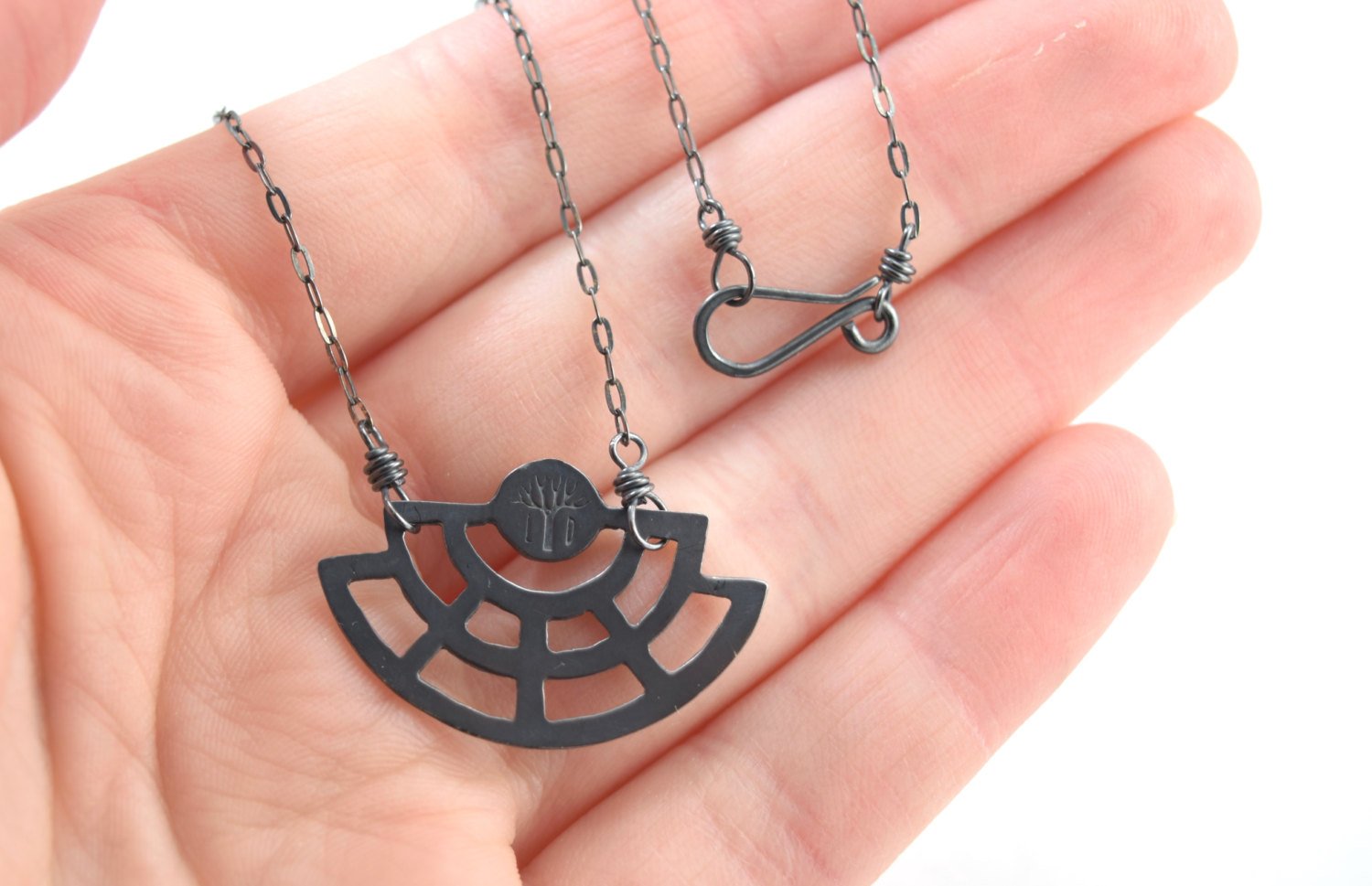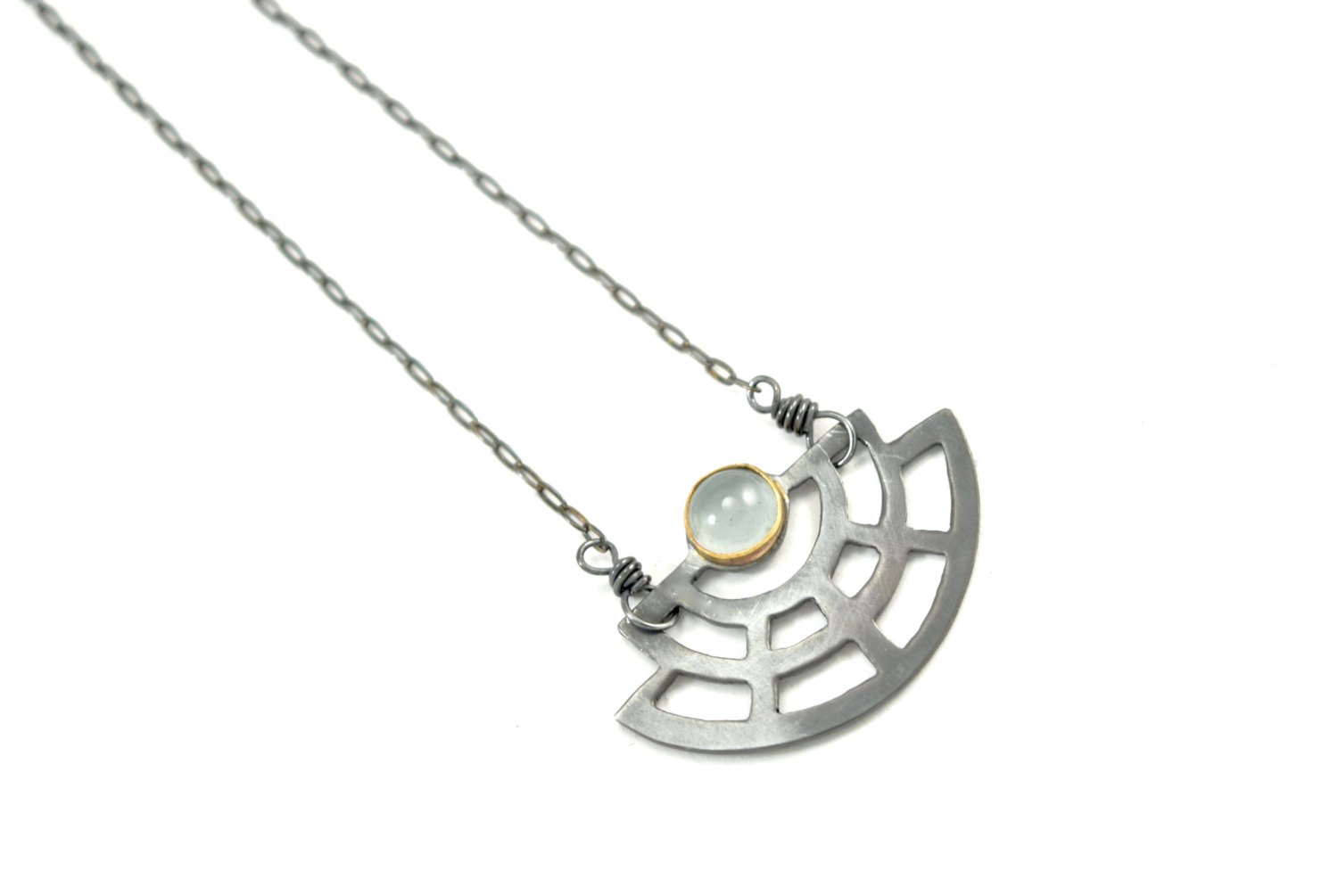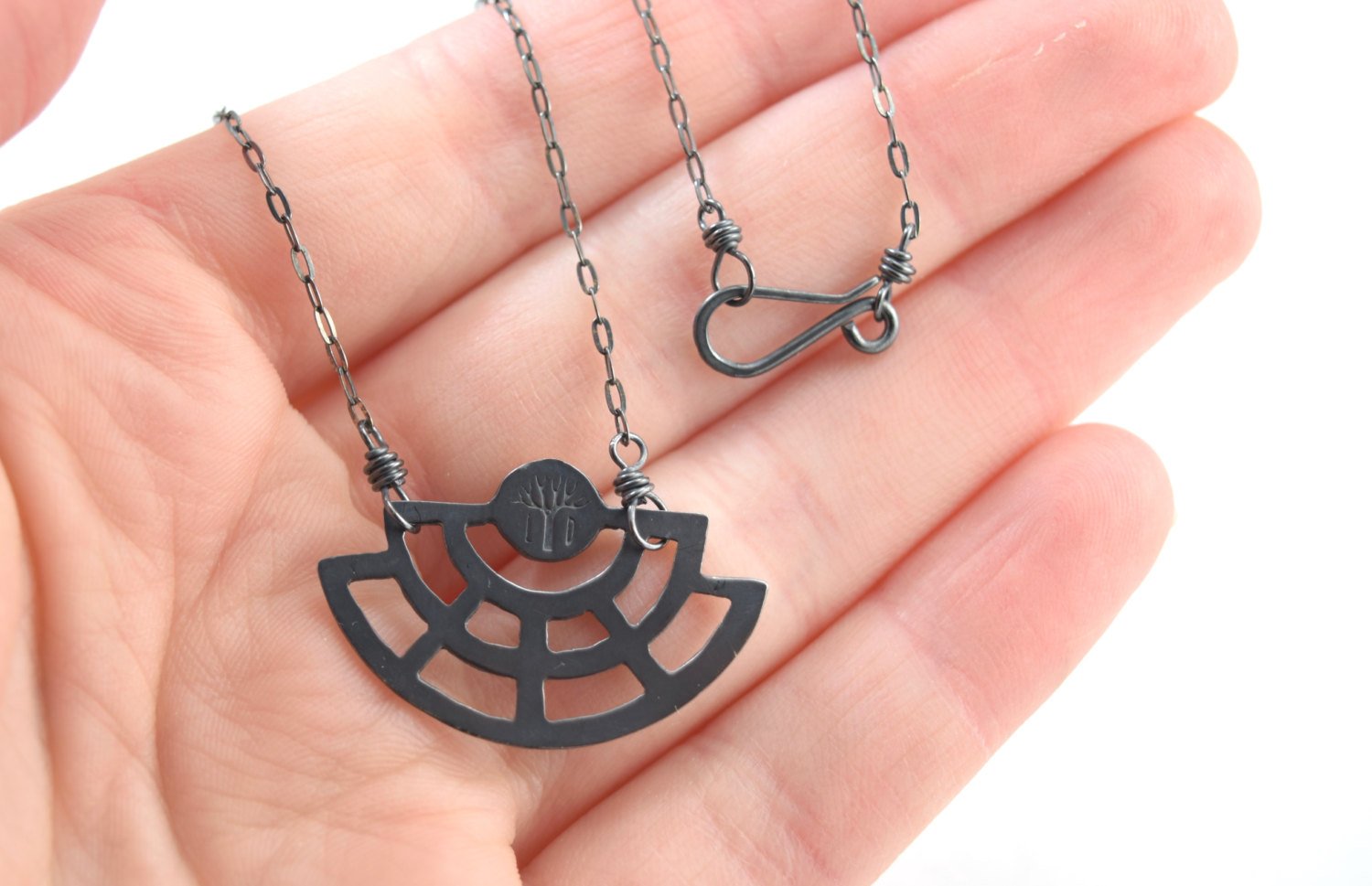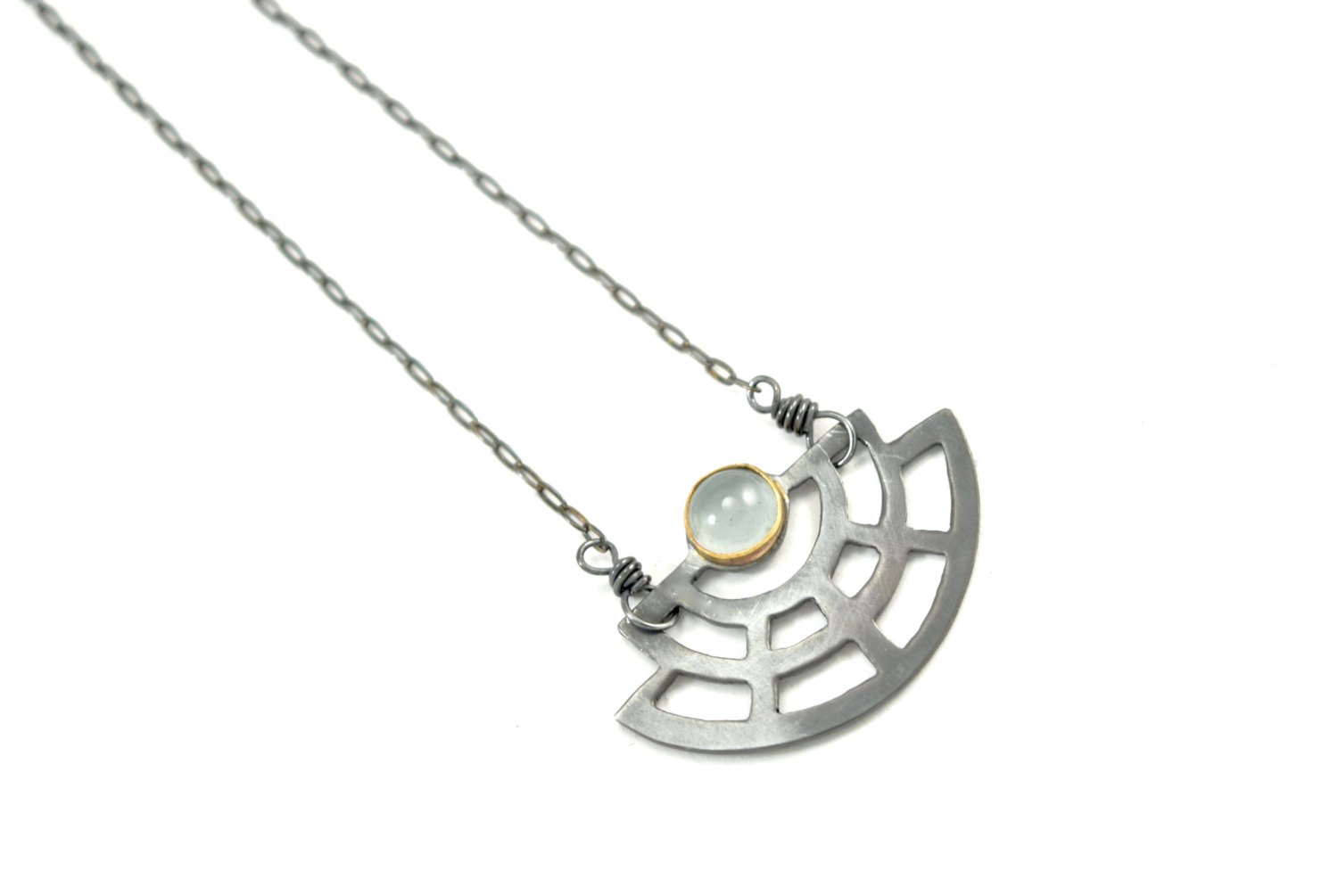 Egyptian Revival Aquamarine Necklace - A
Egyptian Revival is a decorative arts movement based on Ancient Egyptian design. In the Napoleonic Era, there was an architectural interest in Egyptian Art, but another large revival began in the 20's with the discovery of King Tut's tomb. I have always felt that although it is based on ancient art, Egyptian Revival resembles both the curves of Art Nouveau, and the sharp lines and shapes of Art Deco. This necklace is designed with that idea in mind.

The pendant portion is hand cut using a jeweler's saw in sterling silver and features a light blue aquamarine that is set in 14k yellow gold for contrast. The sterling silver has been oxidized to a dark patina.

SIZE and LENGTH:

The pendant is about 3 cm wide and the chain length is 18 inches (about 46 cm).