Fiddlehead Fern Locket - Sterling Silver and Mtorolite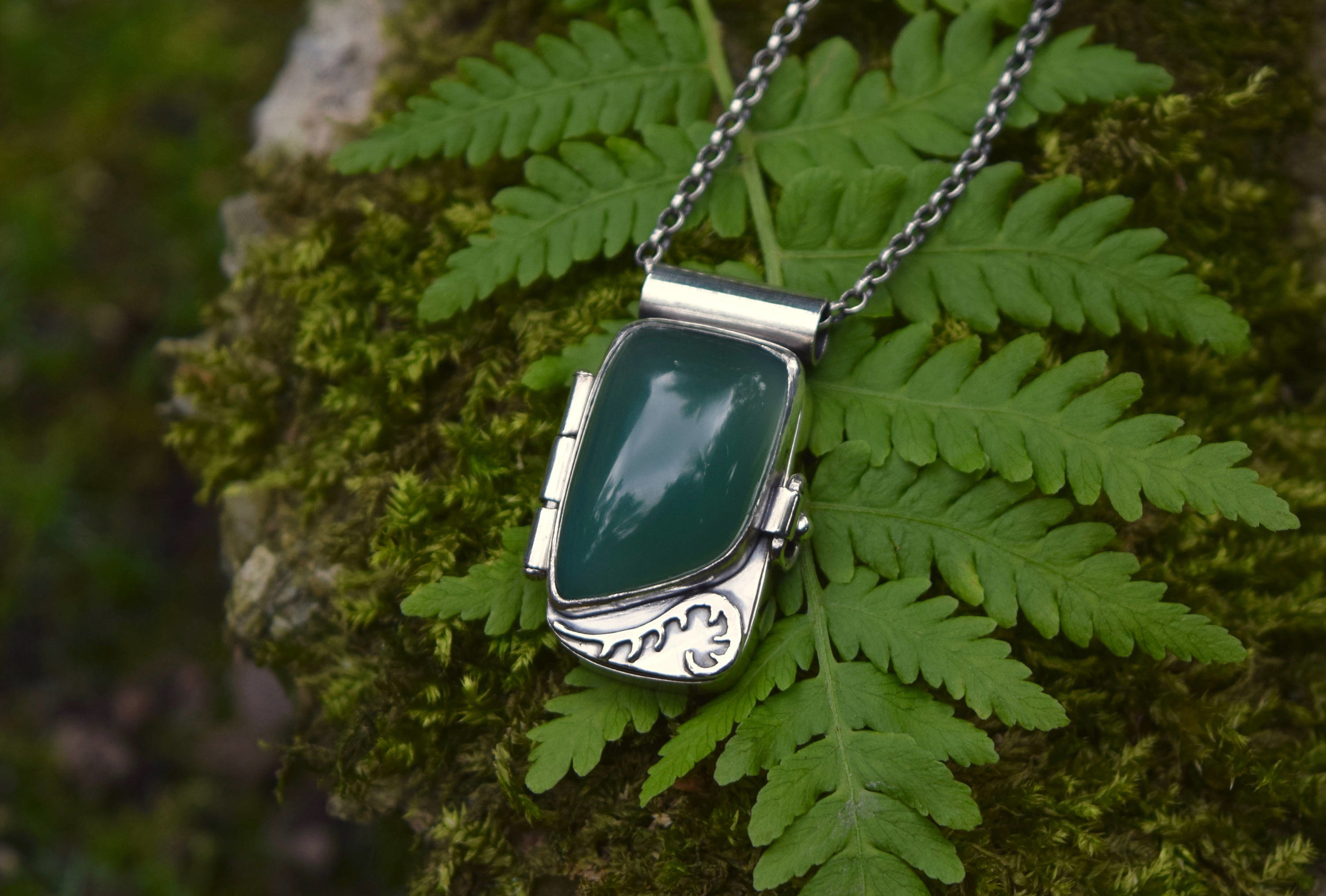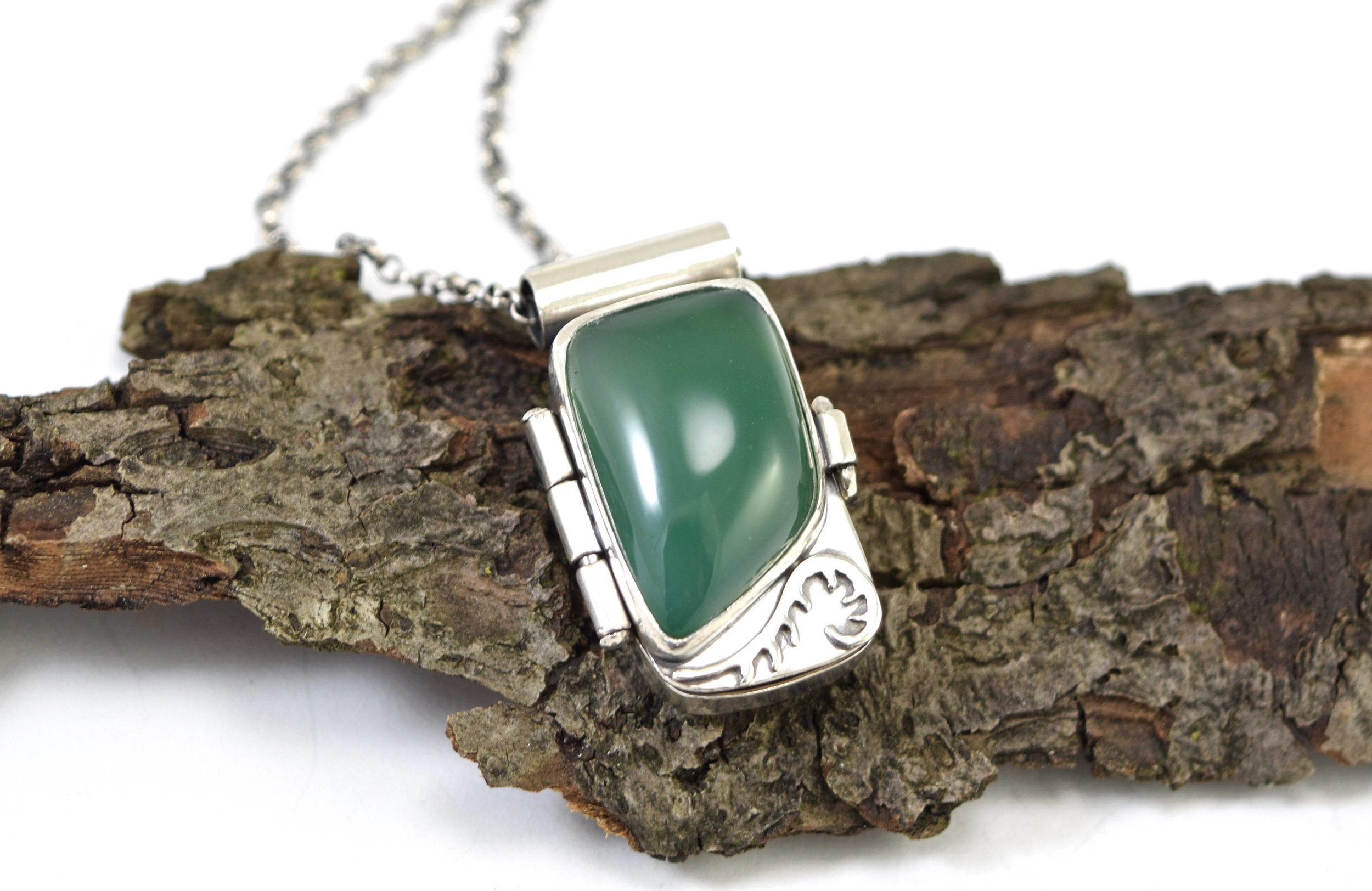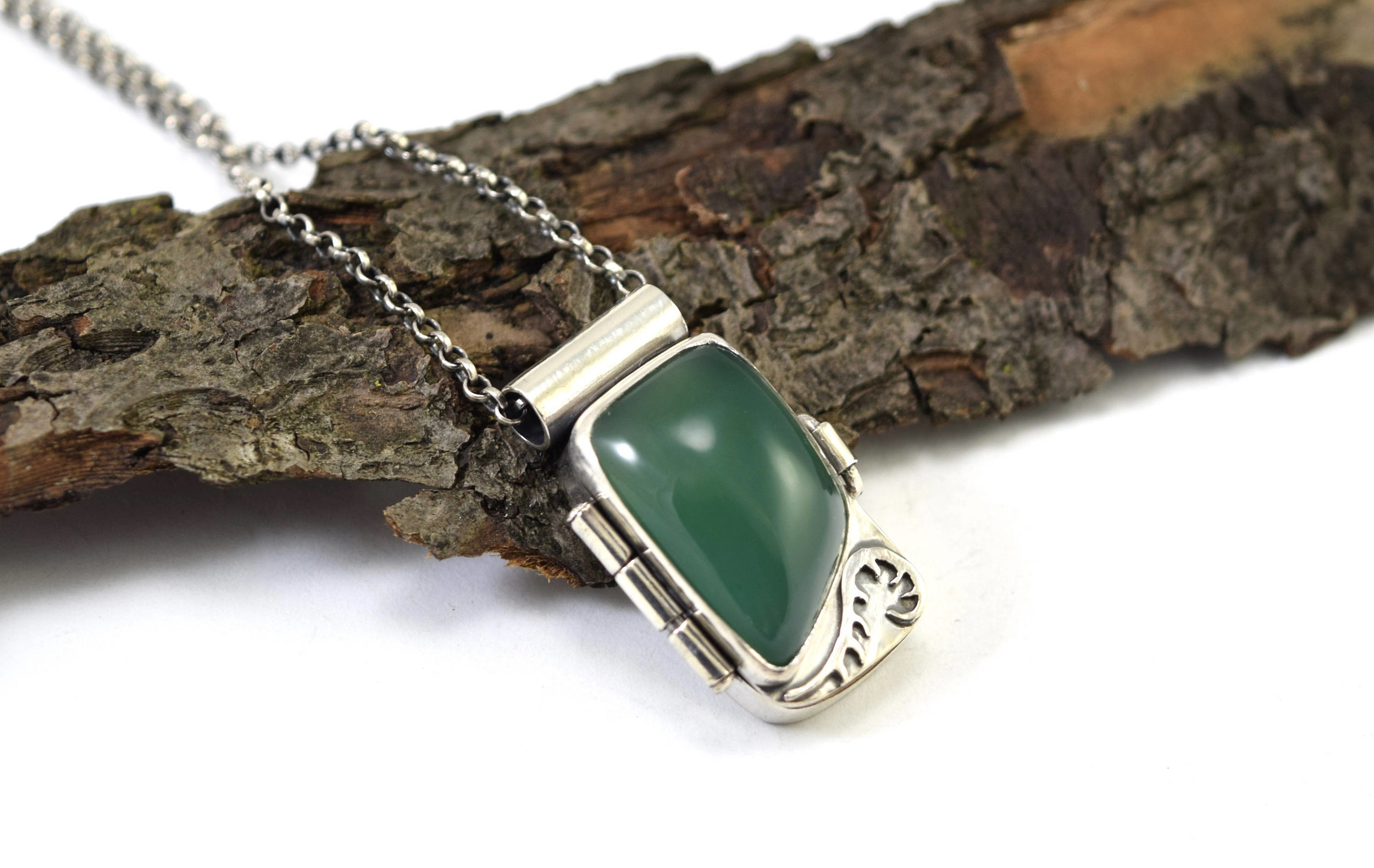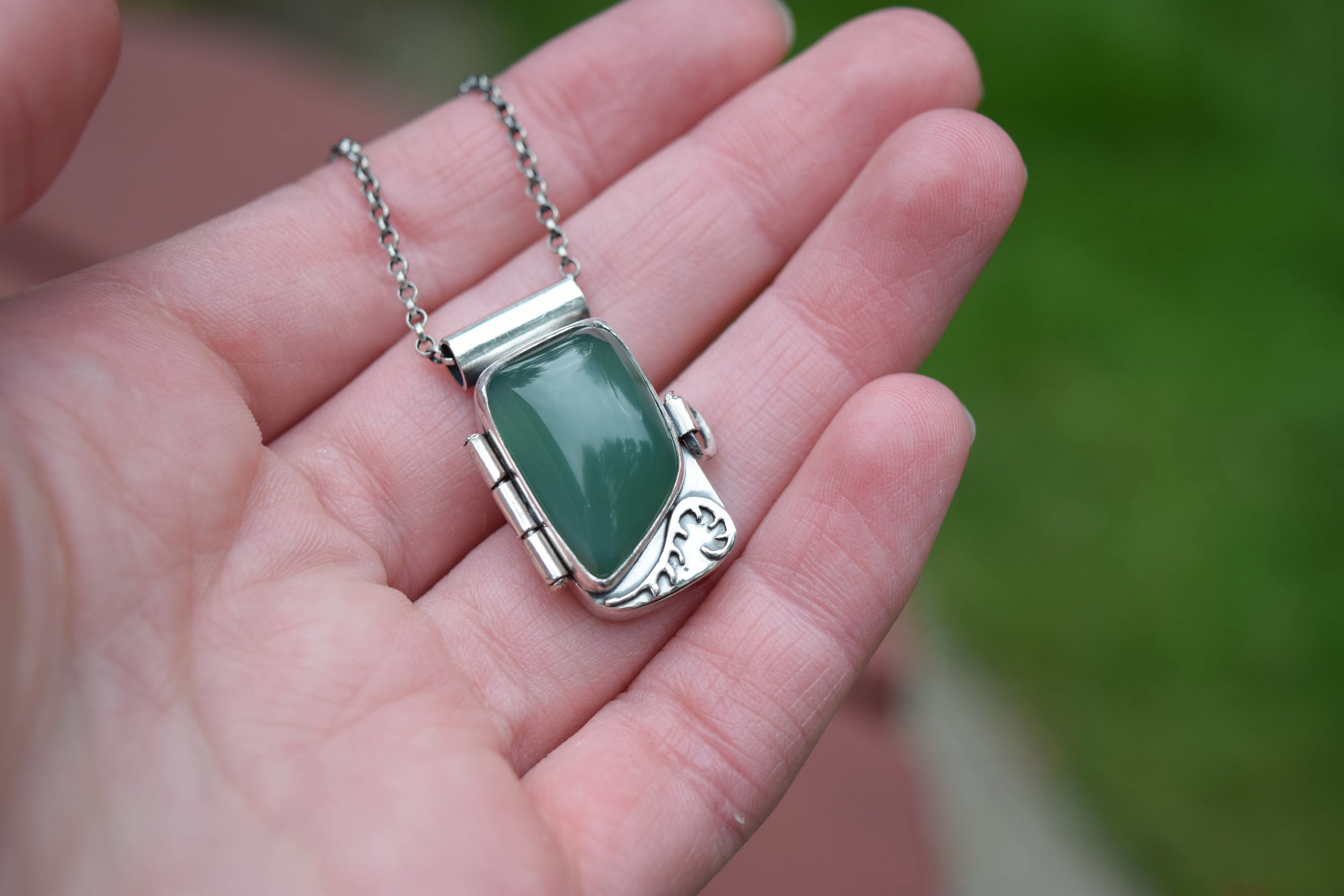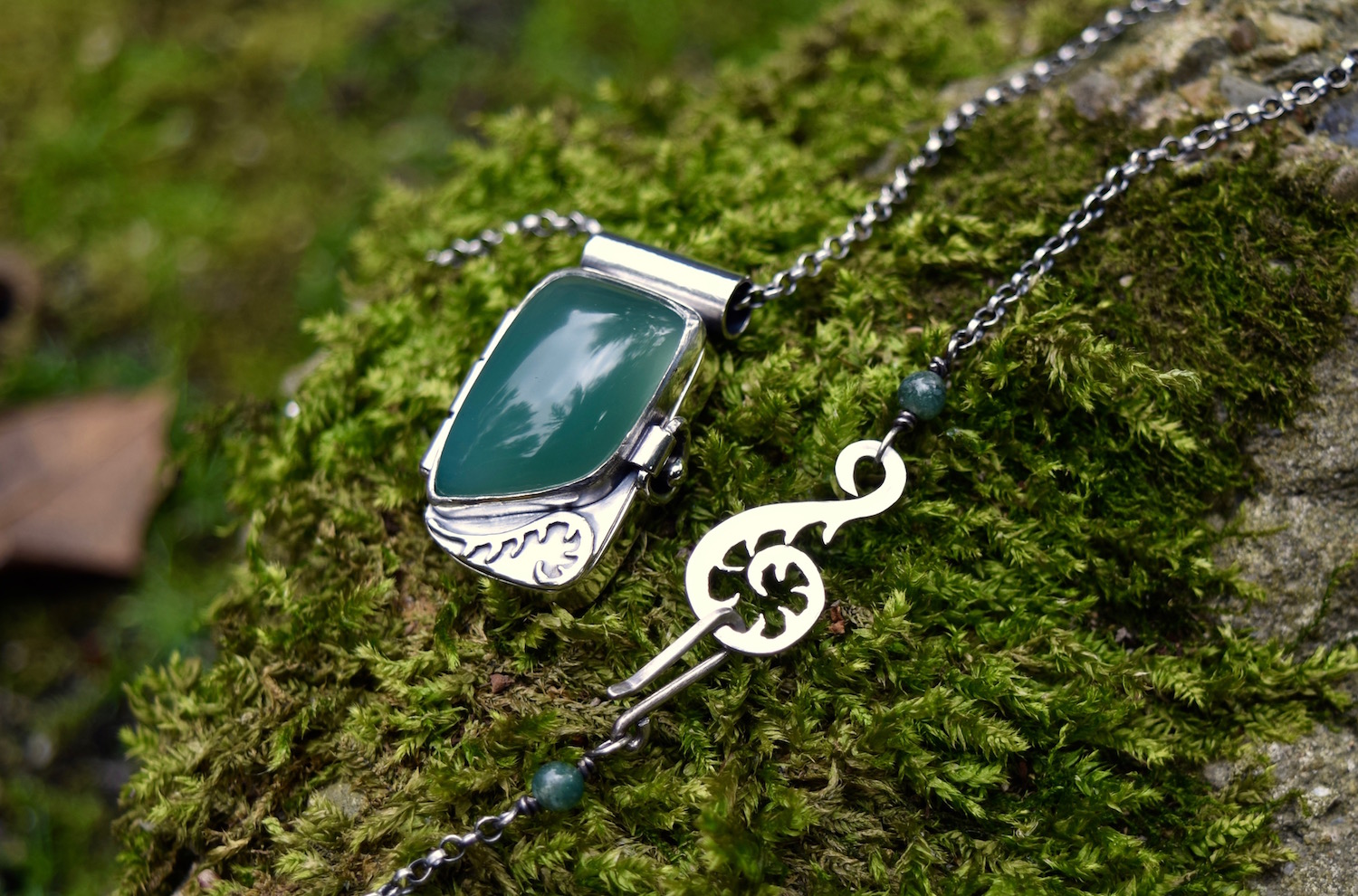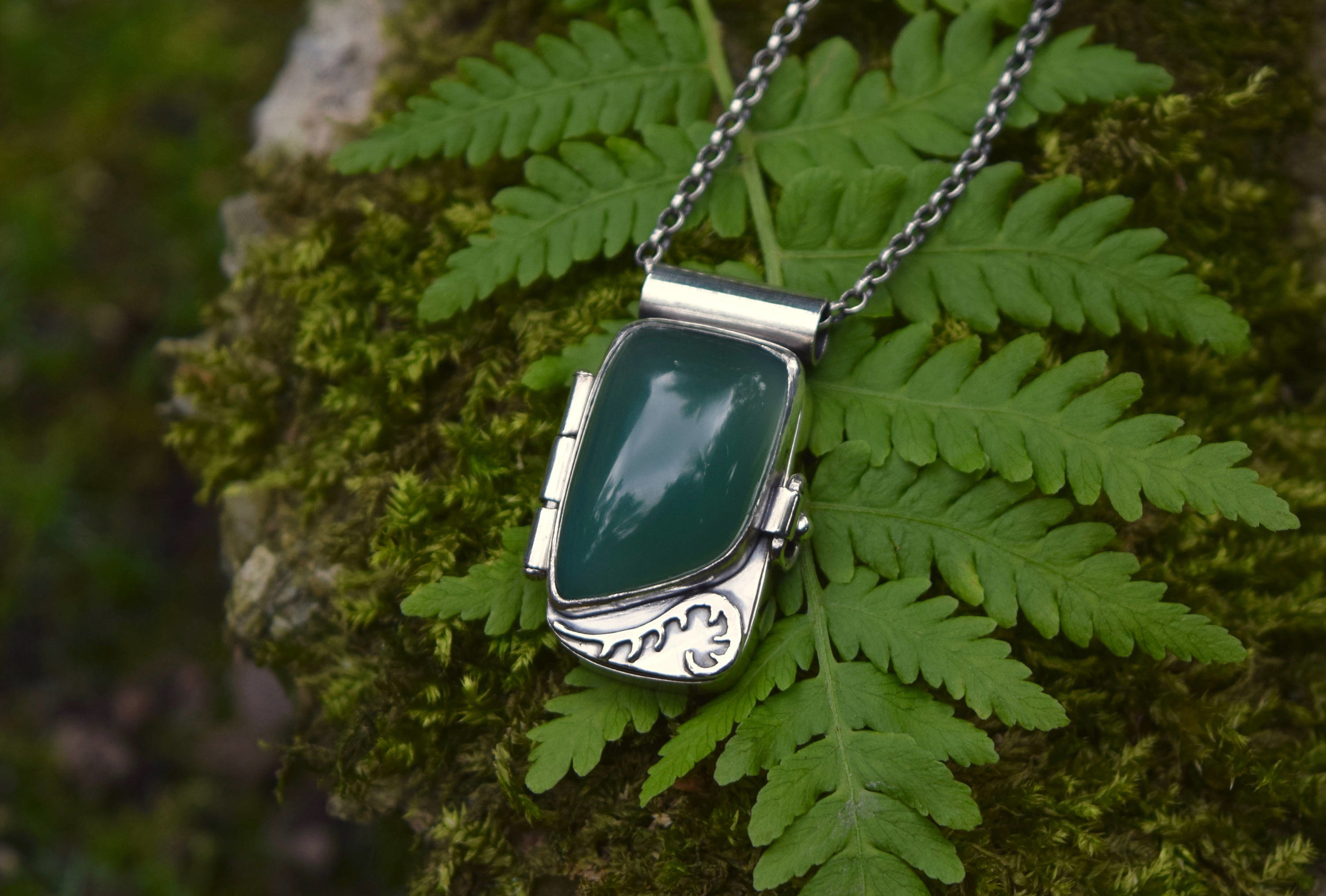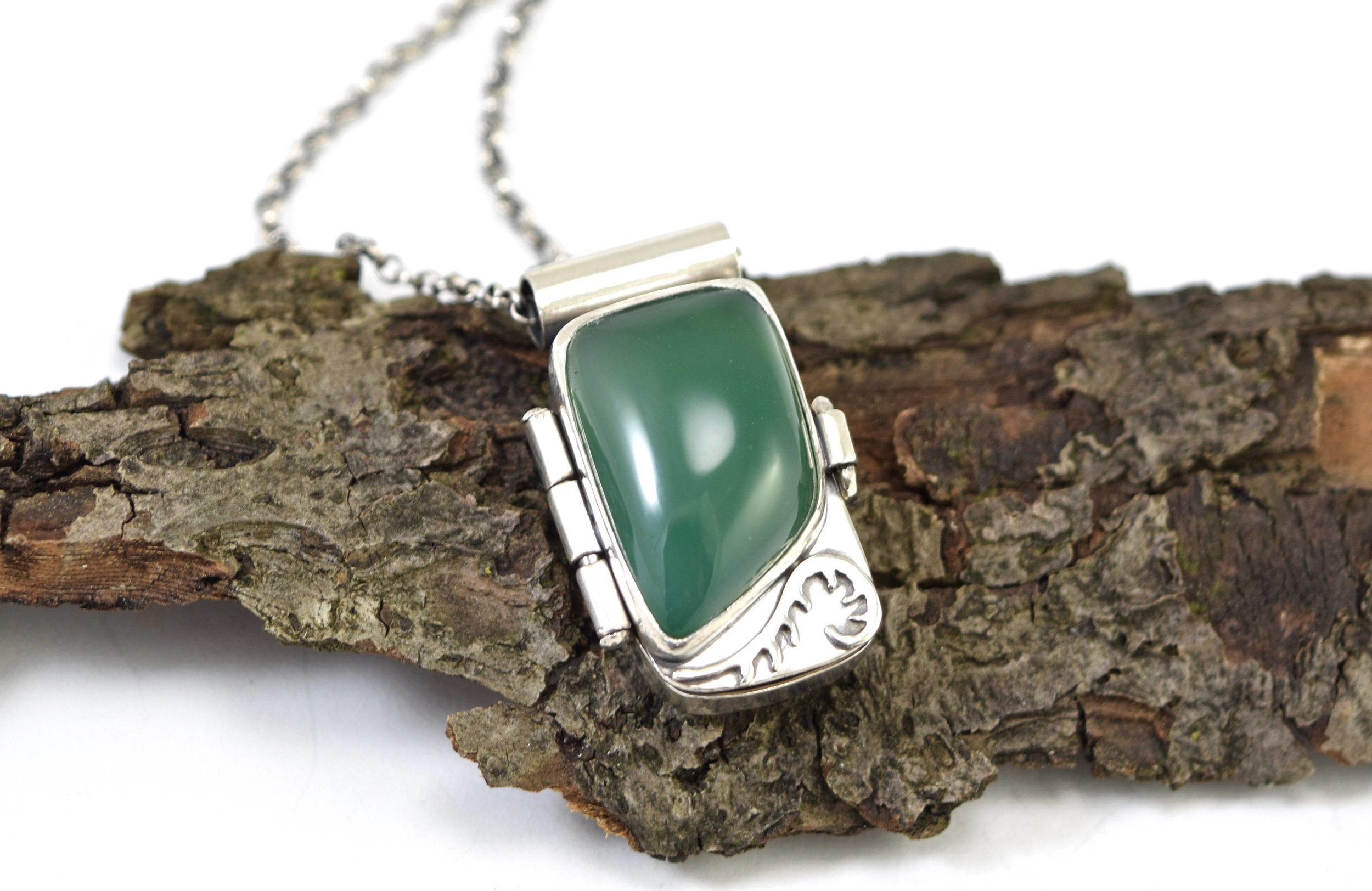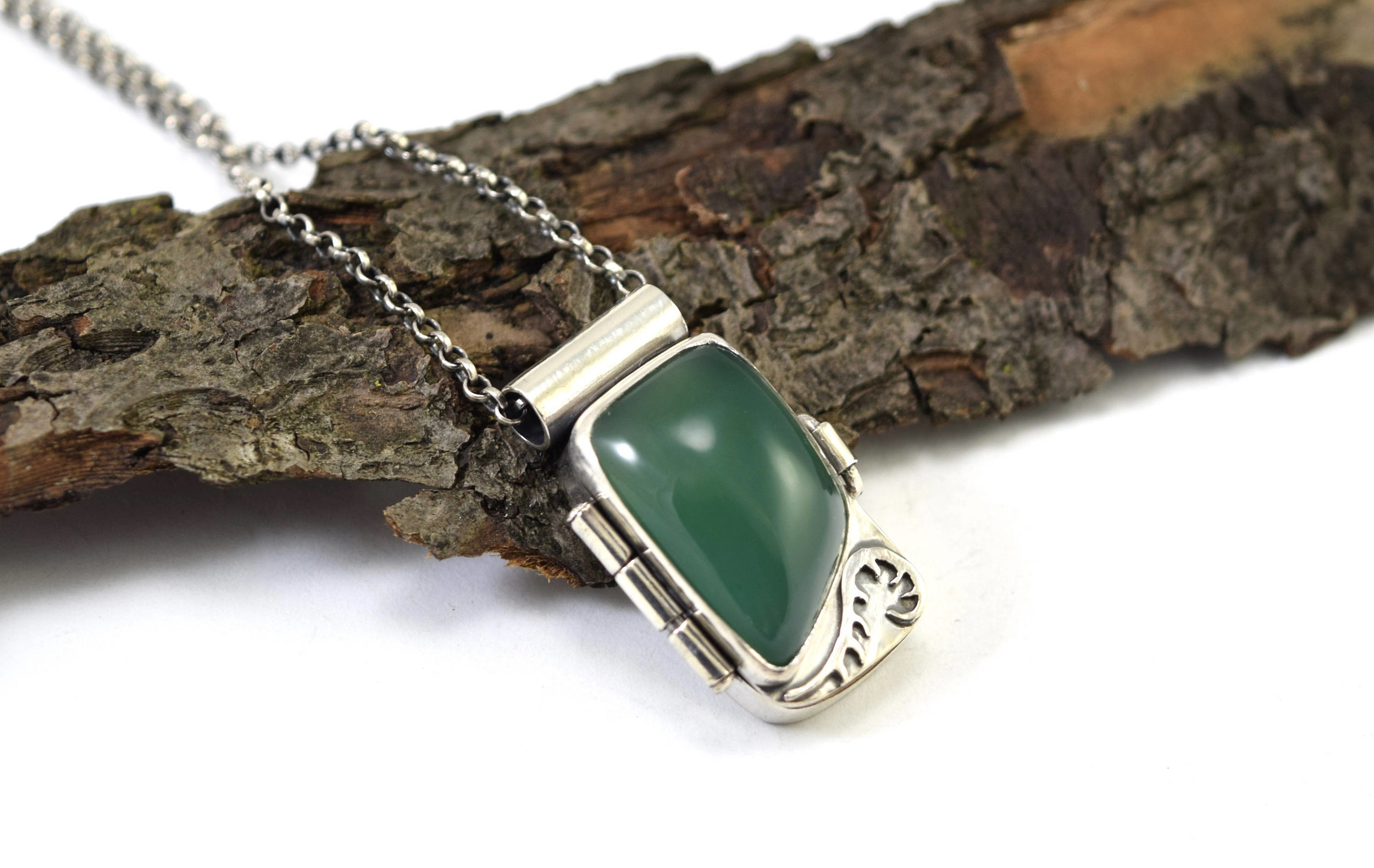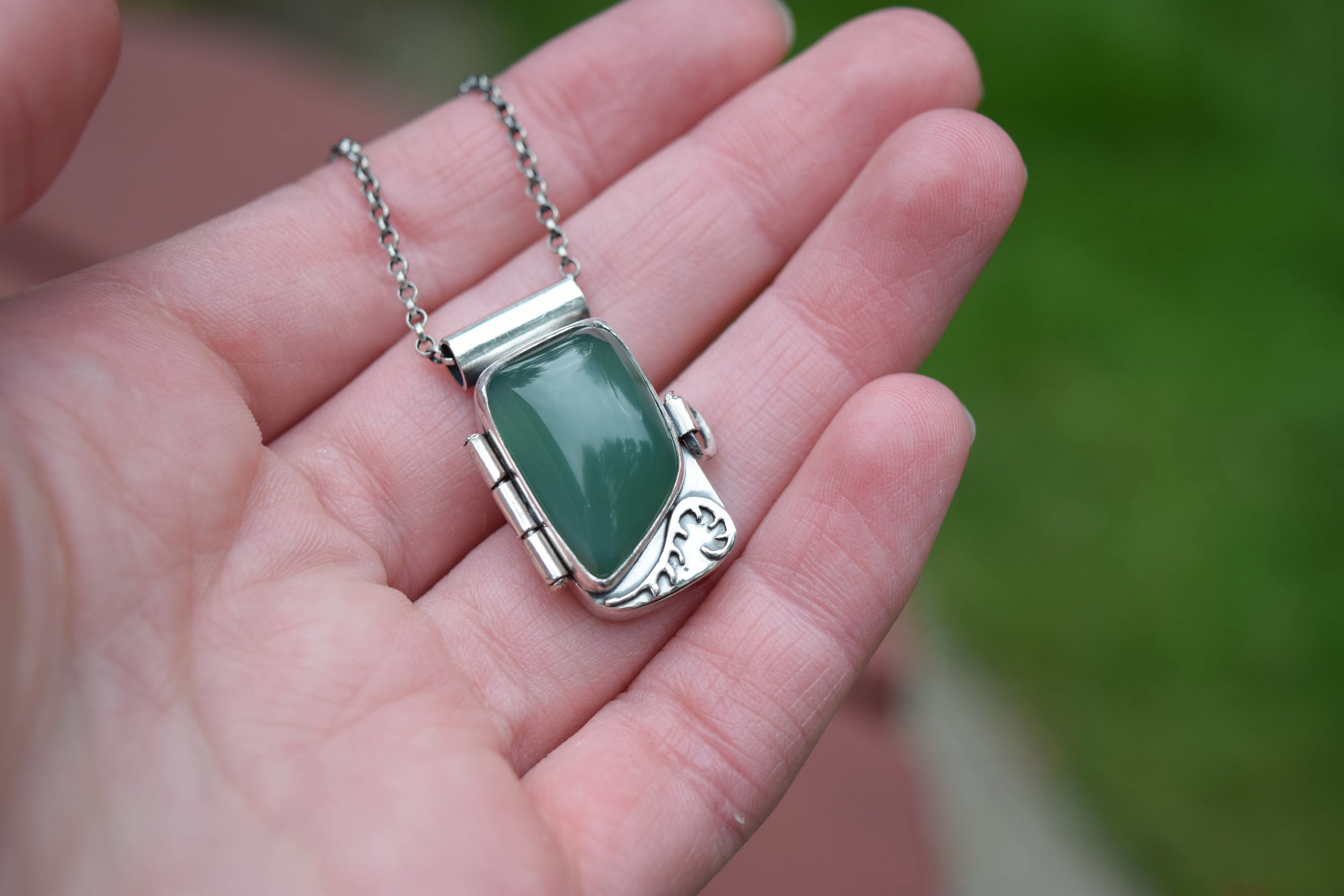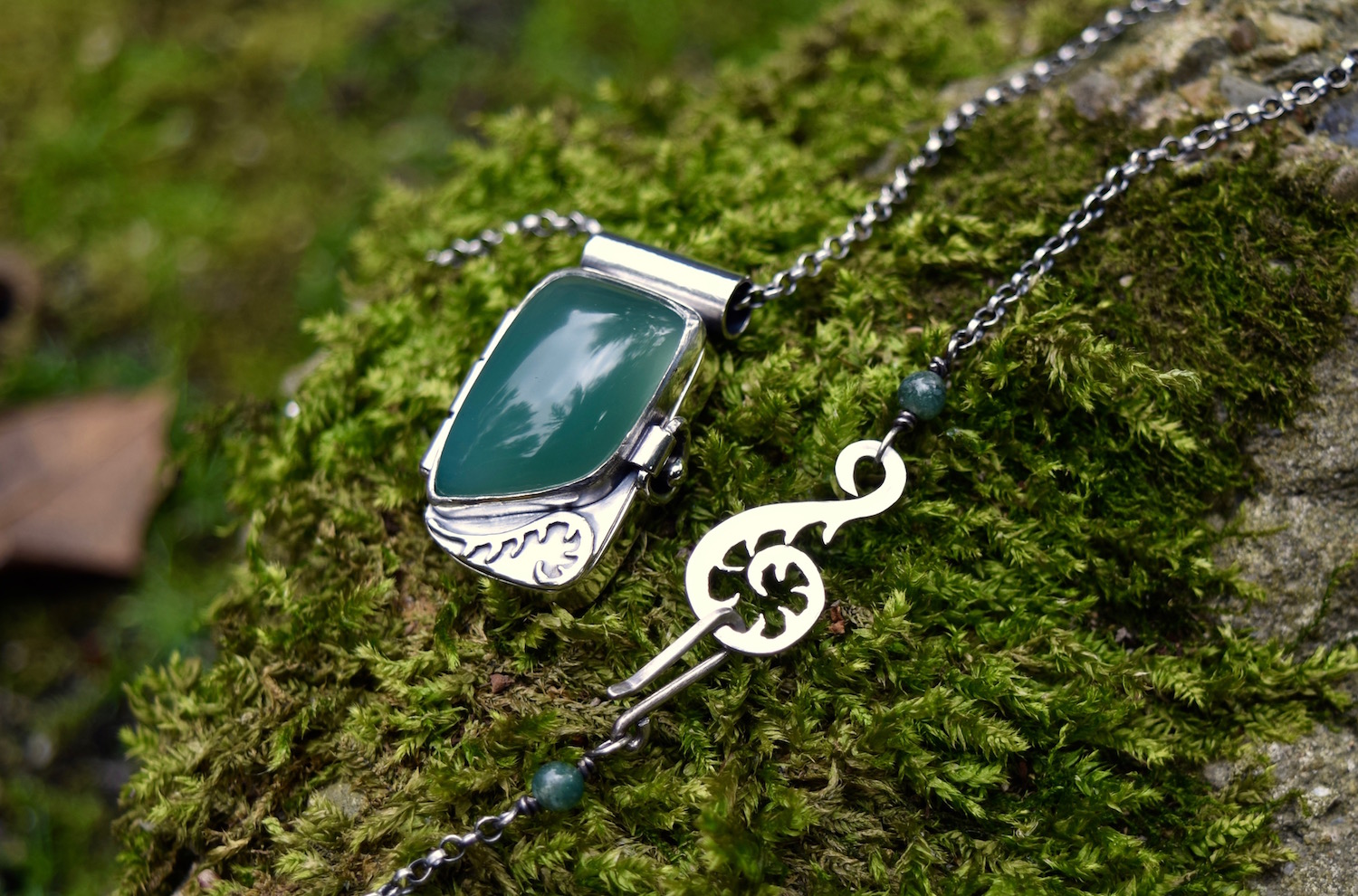 sold out
Fiddlehead Fern Locket - Sterling Silver and Mtorolite
The term "fiddlehead fern" refers to young, spiral shaped ferns that have not yet unfurled themselves. Most varieties are edible and are a common find for Spring foragers.

This piece was created for a contest called Polygon Club, in which the contestants receive polygonal stones to set in unique ways. Most of my jewelry is based on smooth, natural curves, so setting sharply shaped stones was a fun challenge. I decided to go with the fiddlehead theme because the spiral shape ties into a geometric sequence discovered by Fibonacci (the shape is called the golden ratio or a golden spiral). I love that definitive mathematical shapes, numbers, patterns, etc. can translate into something naturally beautiful and feminine.

The stone used in this locket is called Mtorolite, or Chrome Chalcedony. It is bezel set with a hidden bundle of fiddlehead ferns on the inside. An additional fern is used to make a closure at the end of the chain with two moss agate accents. Each part of this locket is completely hand fabricated using traditional metalsmithing techniques.

SIZE and LENGTH:

The locket measures 30 x 13 x 10 mm and sits on an 18" rolo chain. If you are in need of a different chain length, please contact me before purchasing, and I can make arrangements for you.

Thanks for looking!