Mossy Agua Nueva Agate Necklace with Sage Leaf Design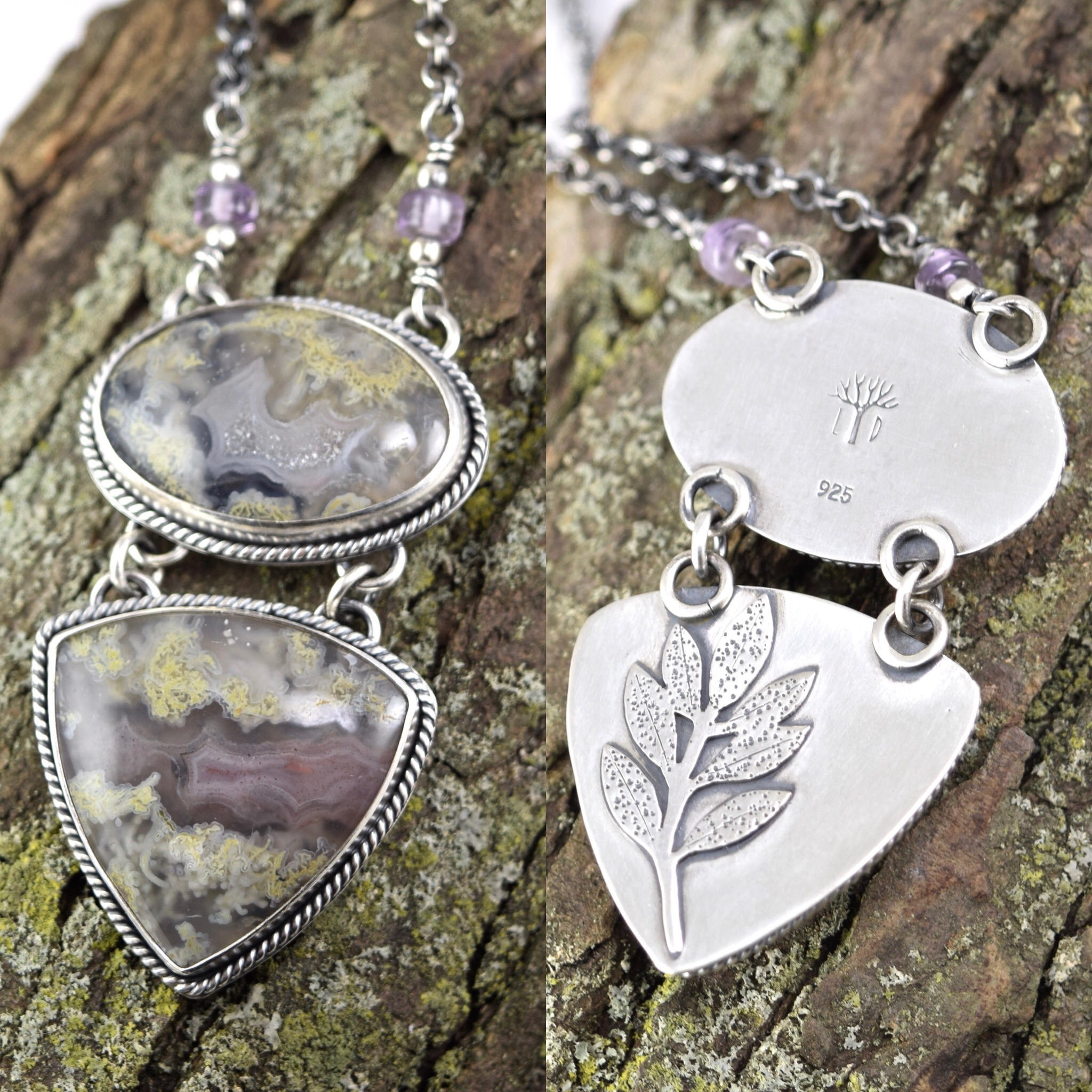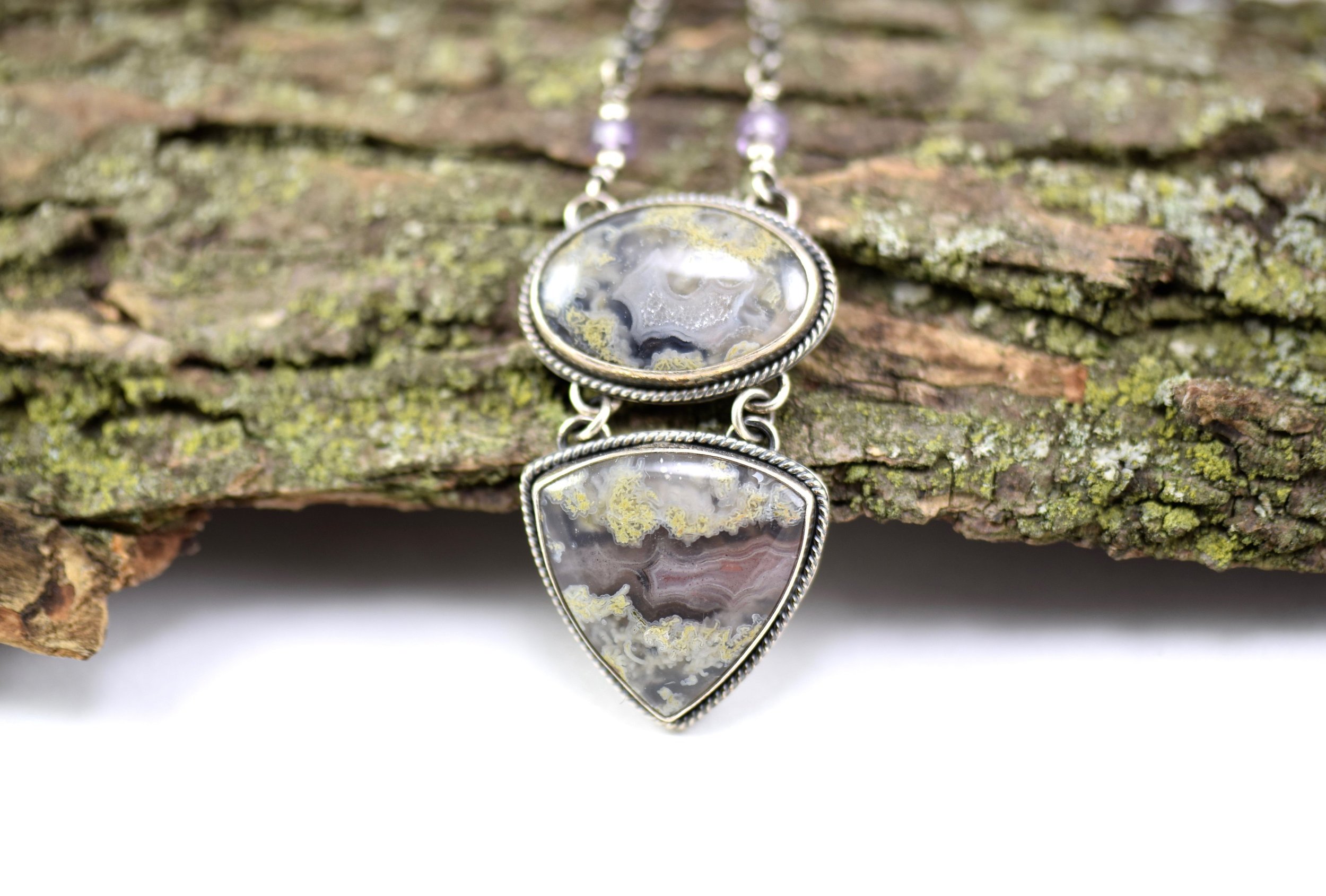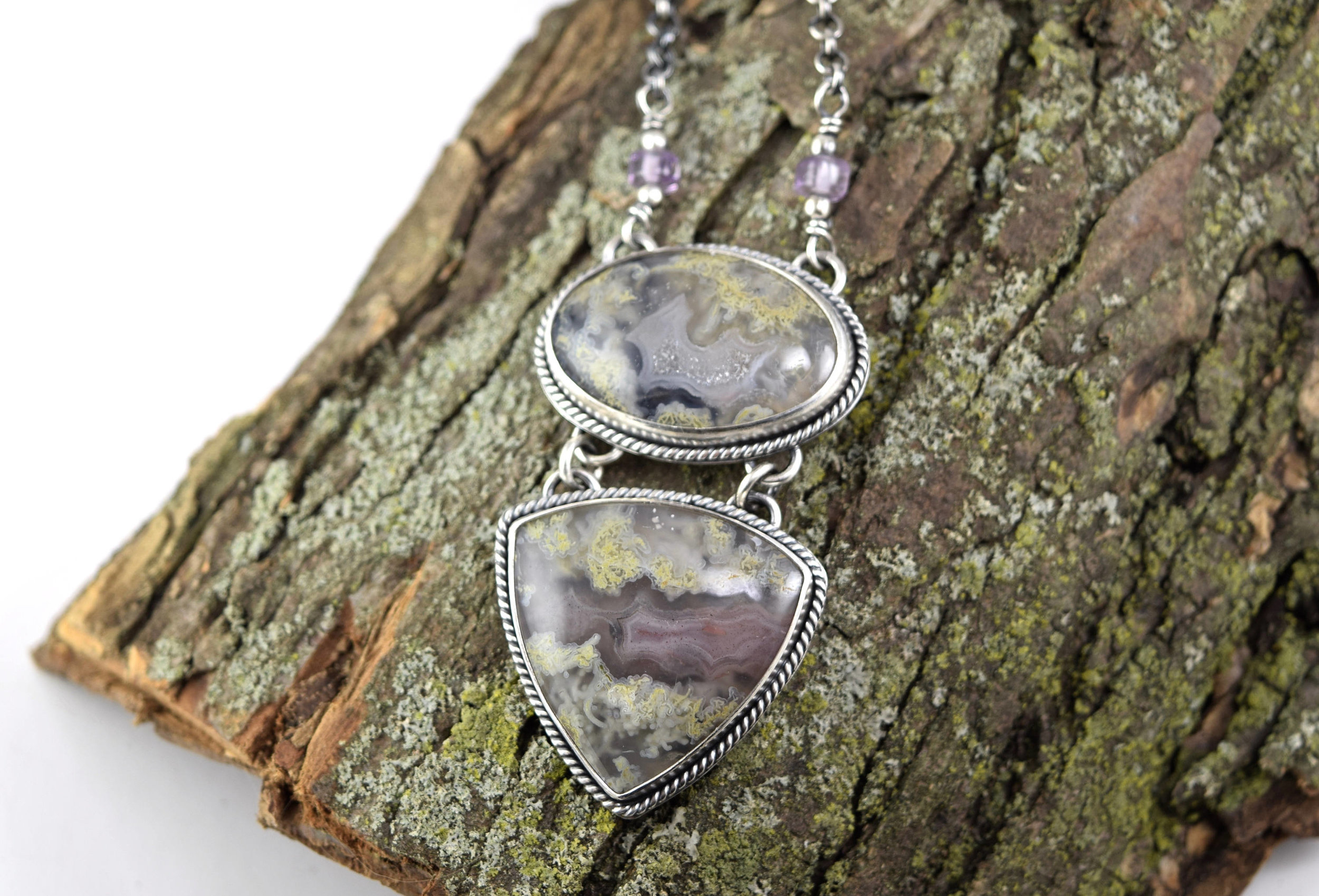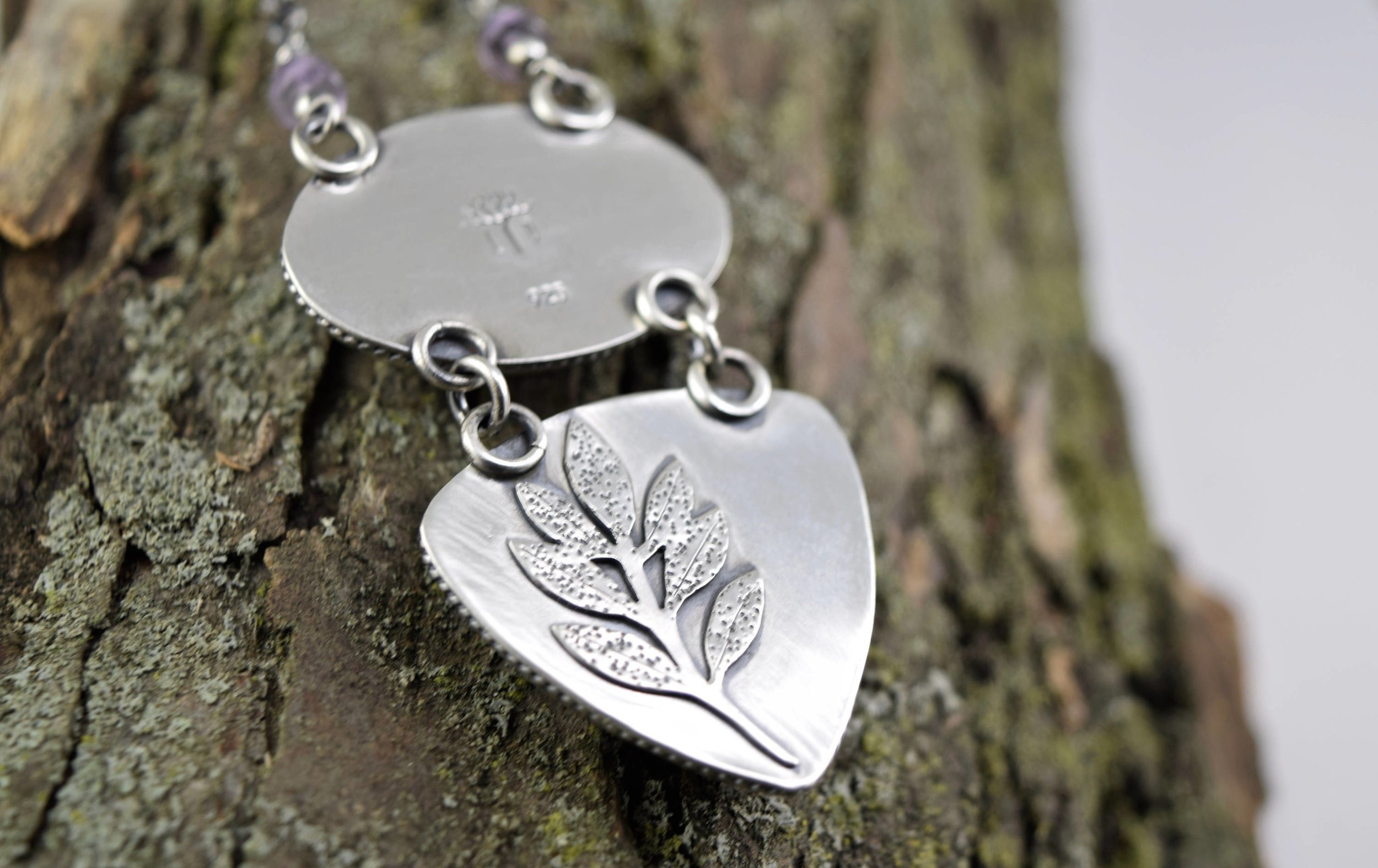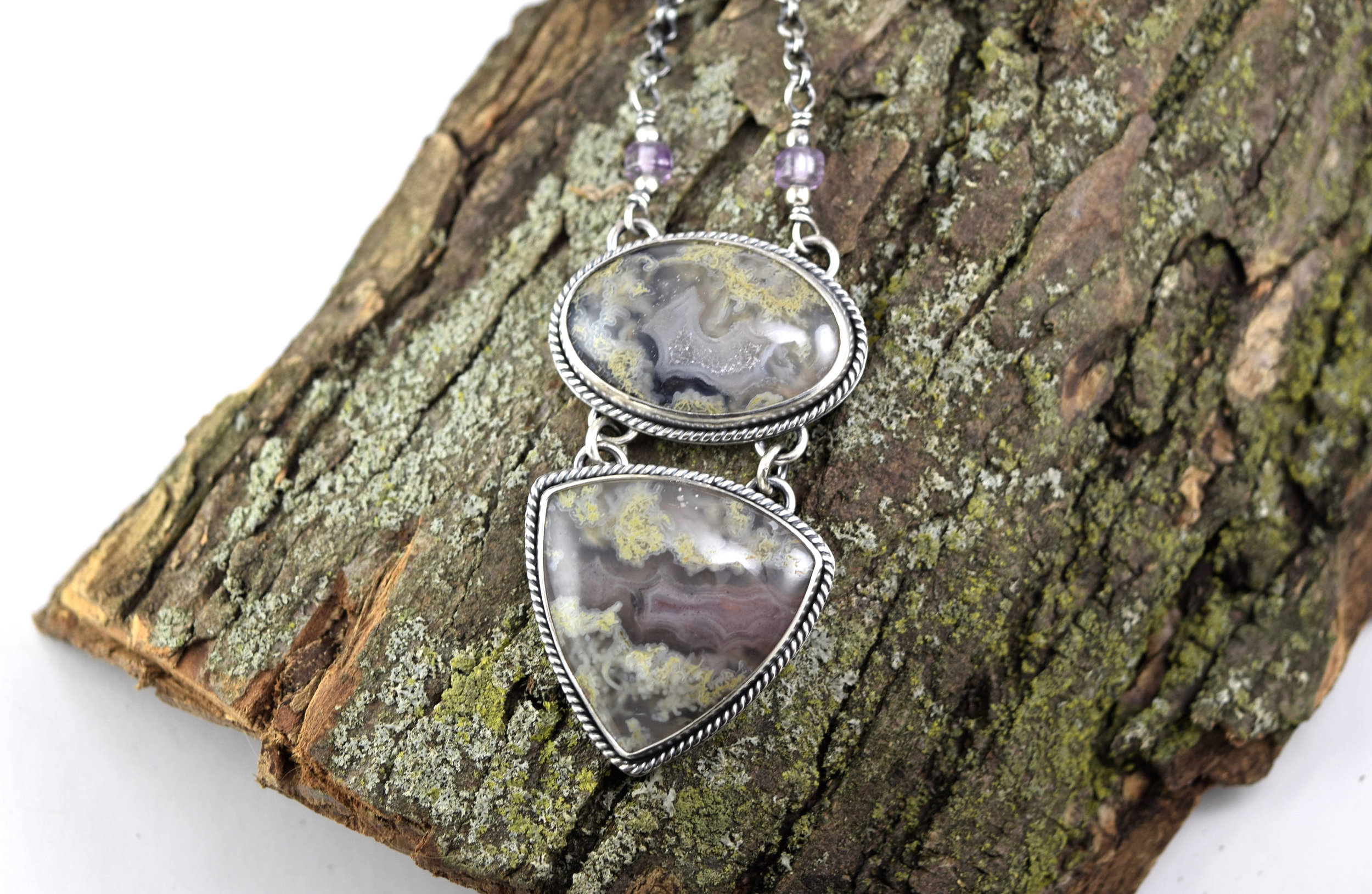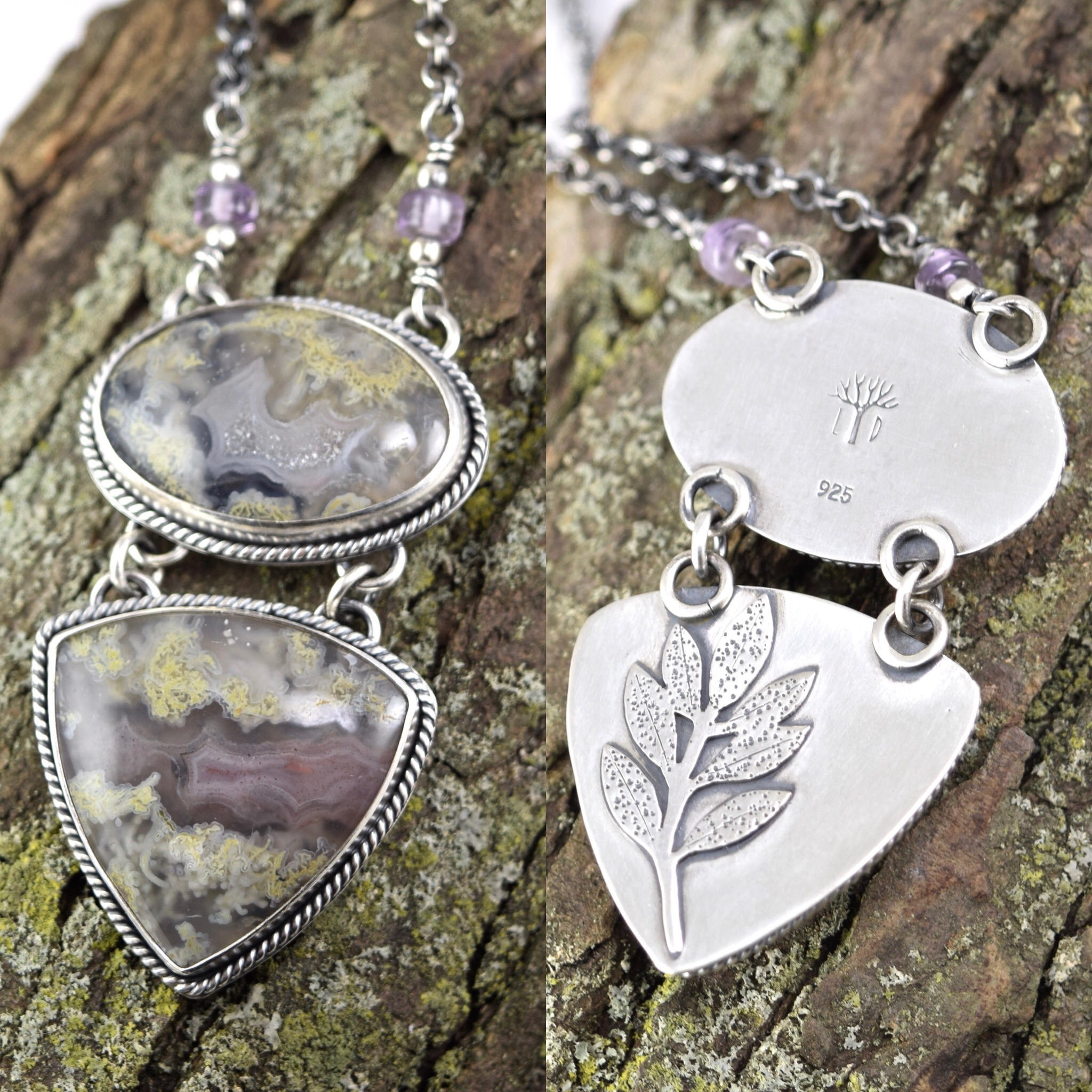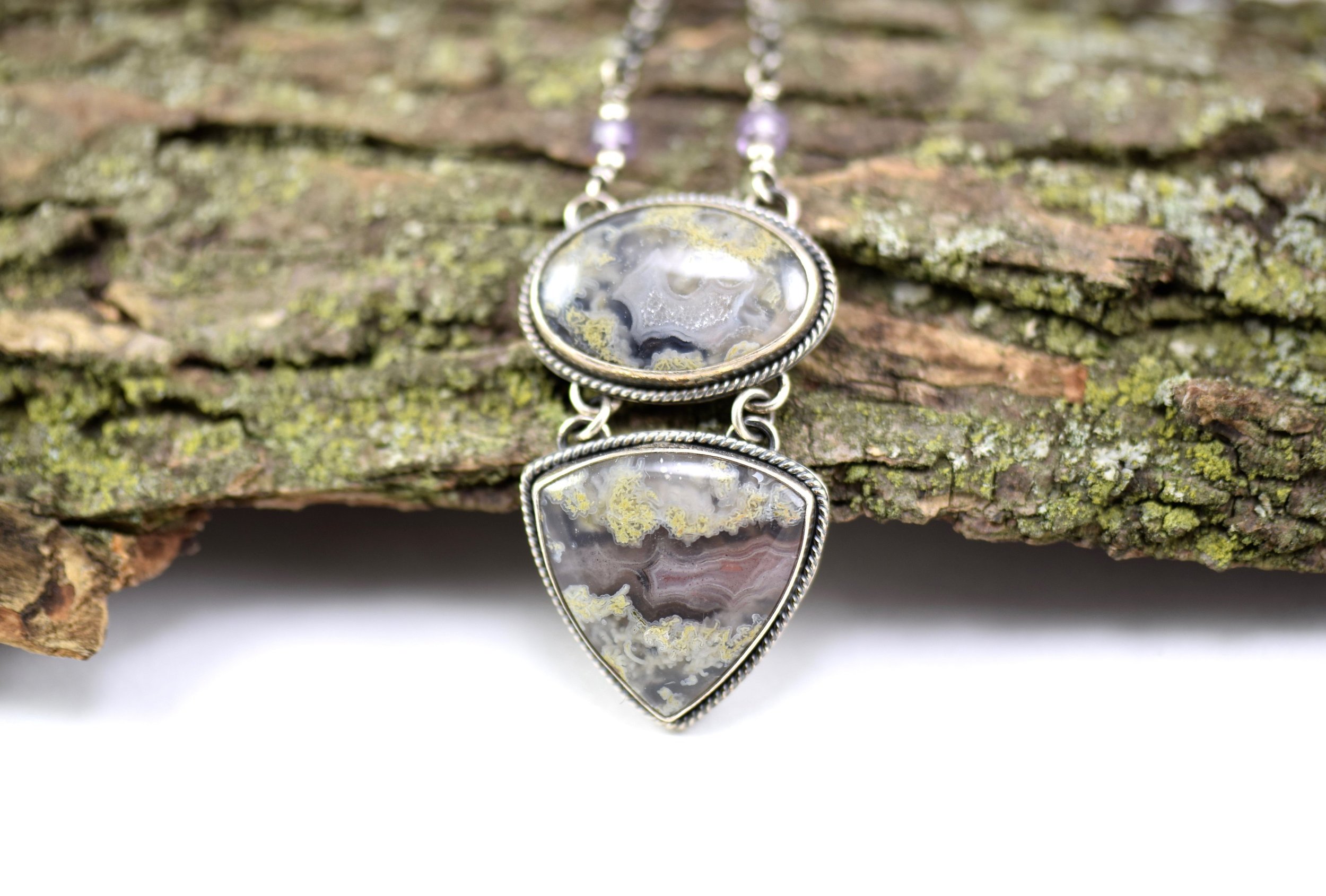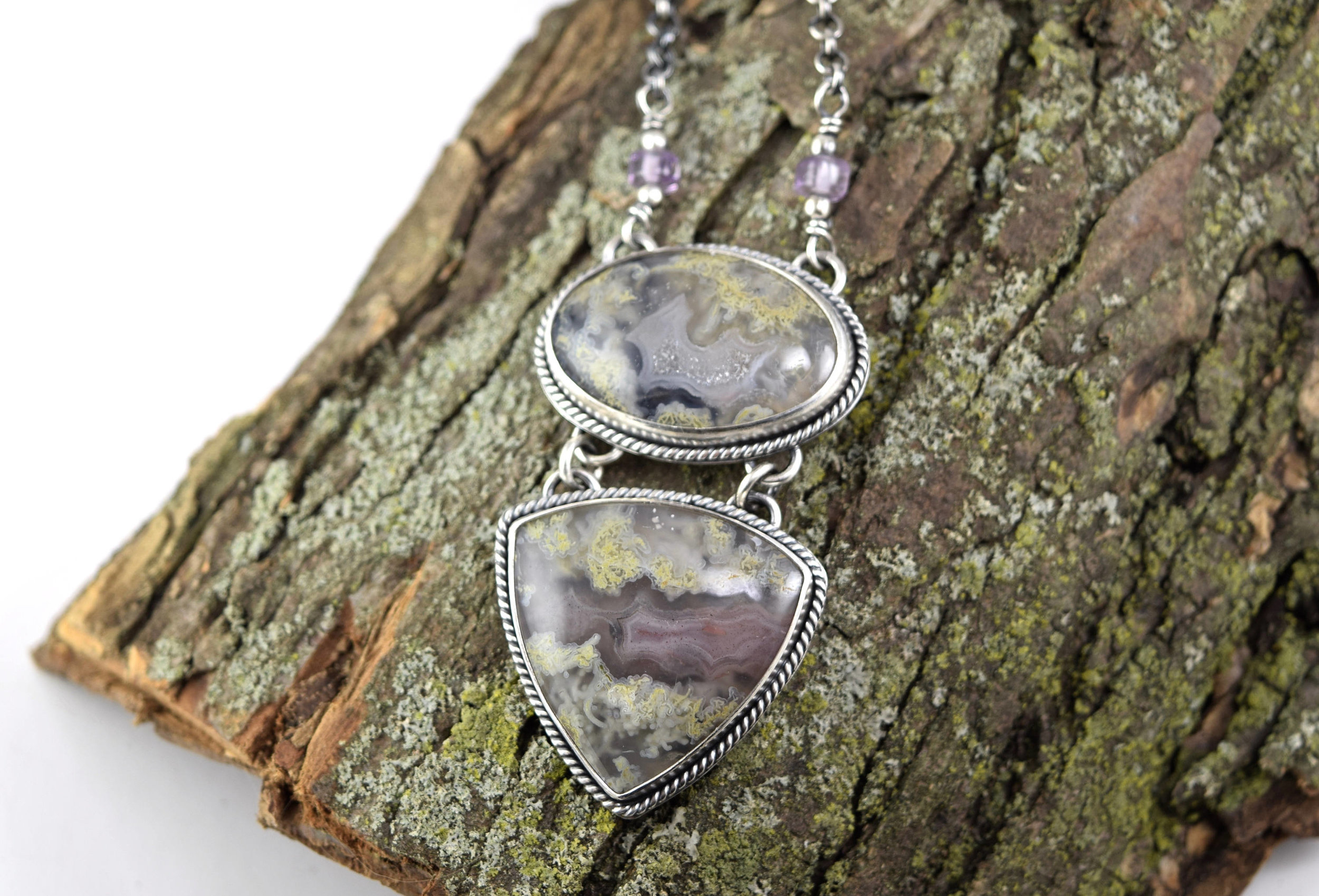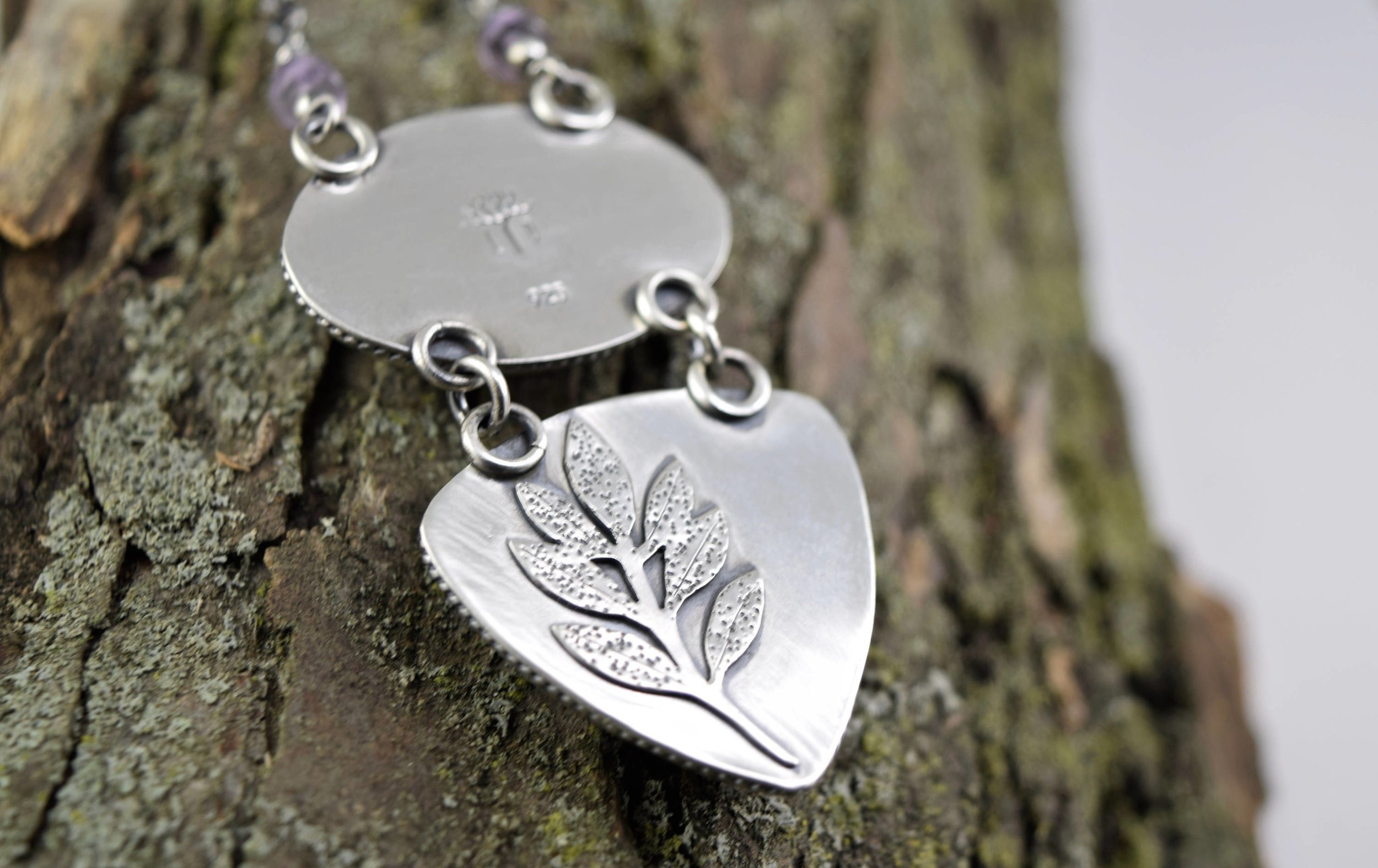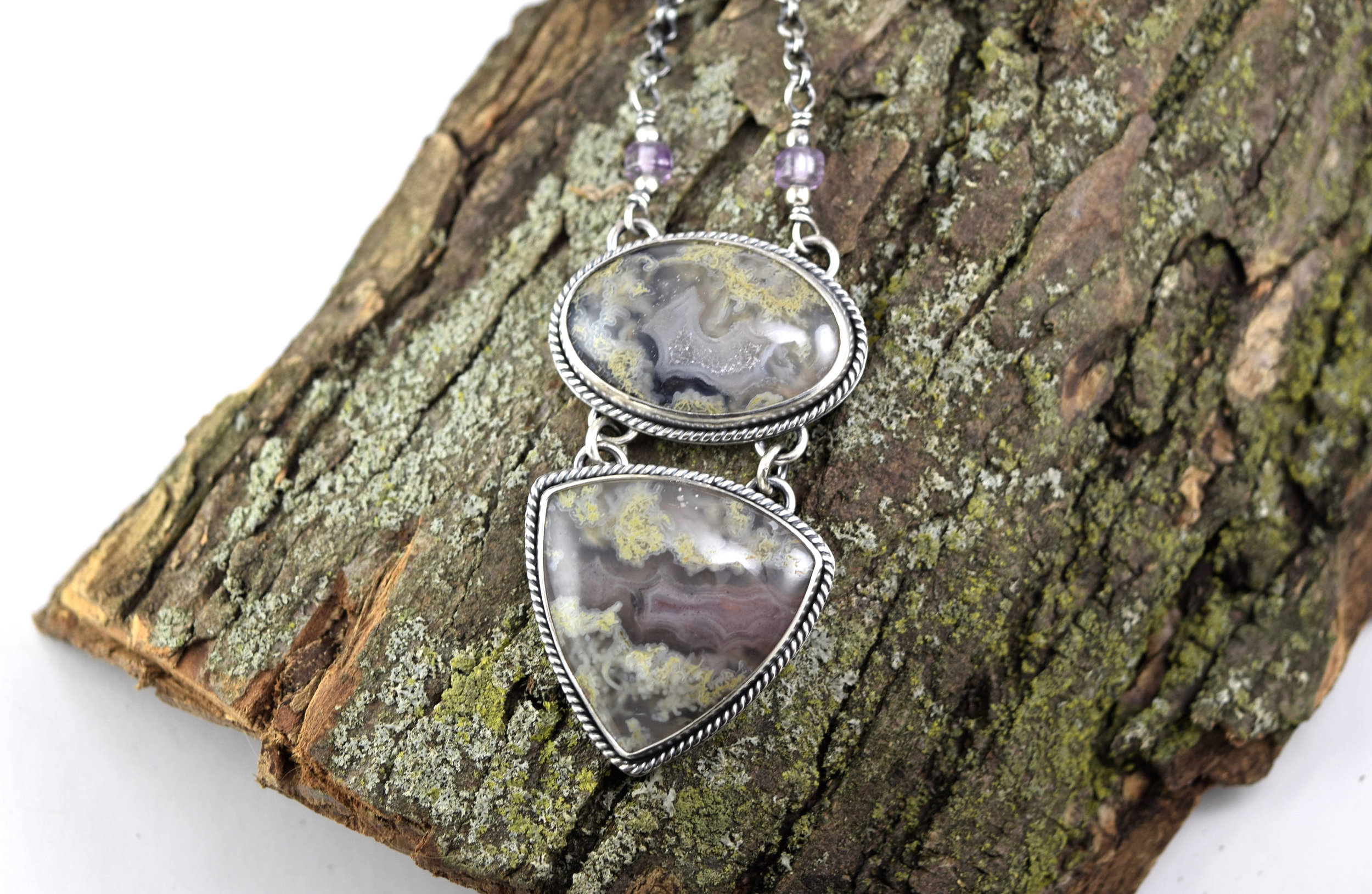 sold out
Mossy Agua Nueva Agate Necklace with Sage Leaf Design
This necklace was handcrafted using two pieces of mossy Agua Nueva agate that were cut by me in my studio.

They are set in sterling silver with rope ornamentation and a hand-cut sage design on the back.

Agua Nueva agate is mined in Chihuahua, Mexico and generally features lacy patterns and designs. These pieces caught my eye because of the addition of the green "moss" filament around the lacy purple areas. The top stone has a sparkly druzy quartz section.

SIZE and LENGTH:

The pendant measures 2 x 1 in (50 x 30mm), and the chain is 24" long (61 cm)

Thanks for looking, and please don't hesitate to reach out with any questions!