Art Nouveau Moth Necklace with Green Tourmaline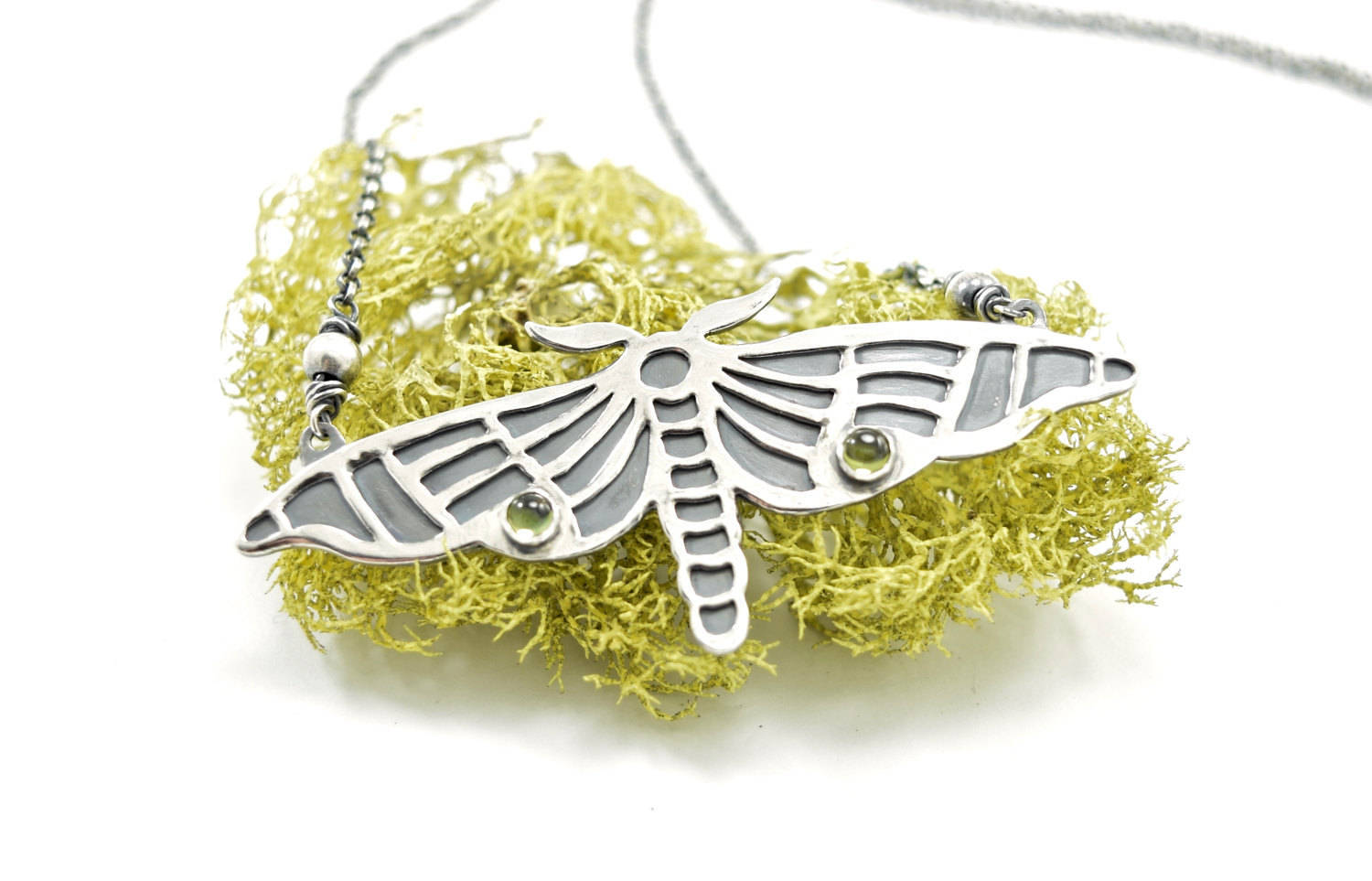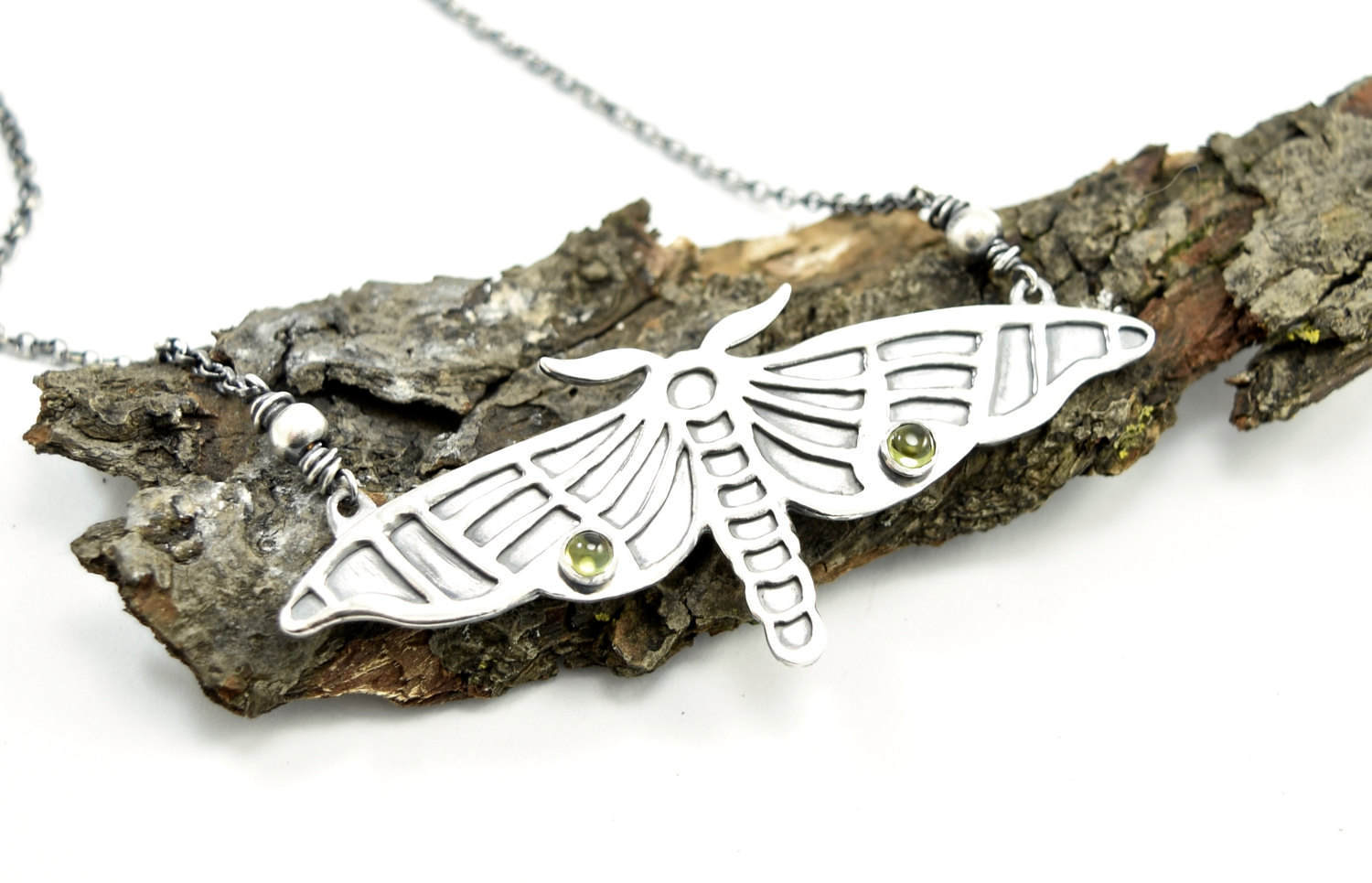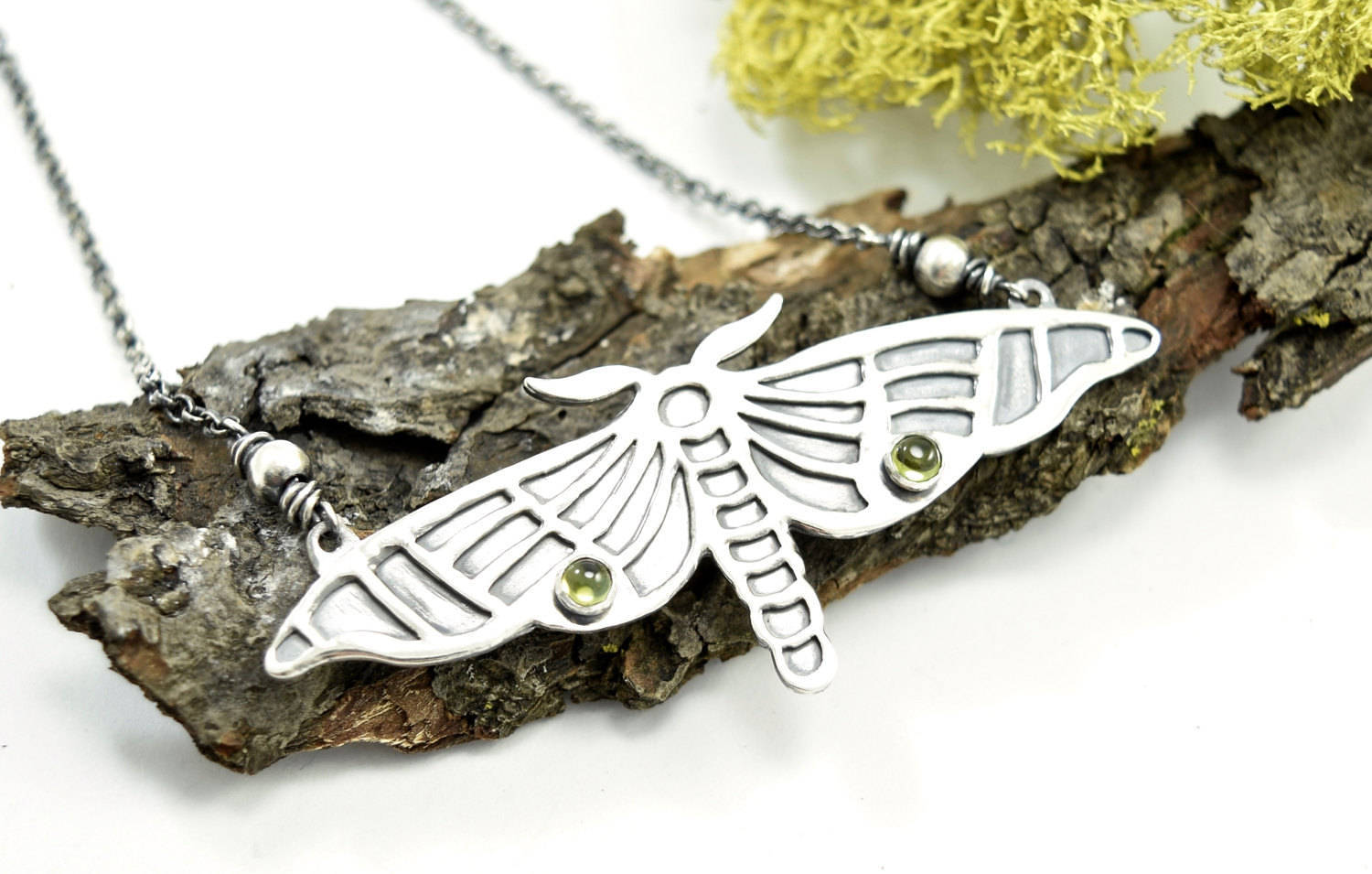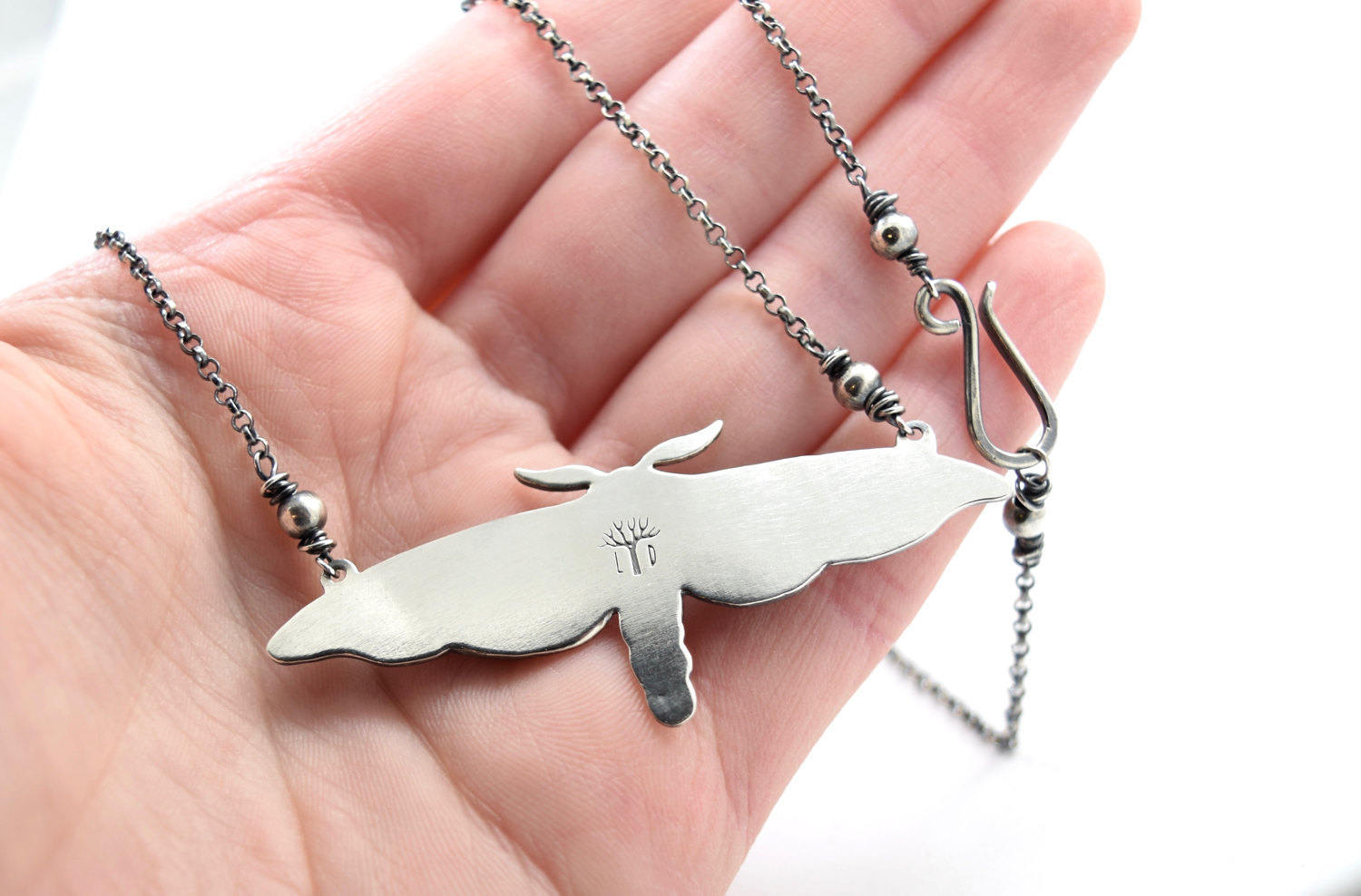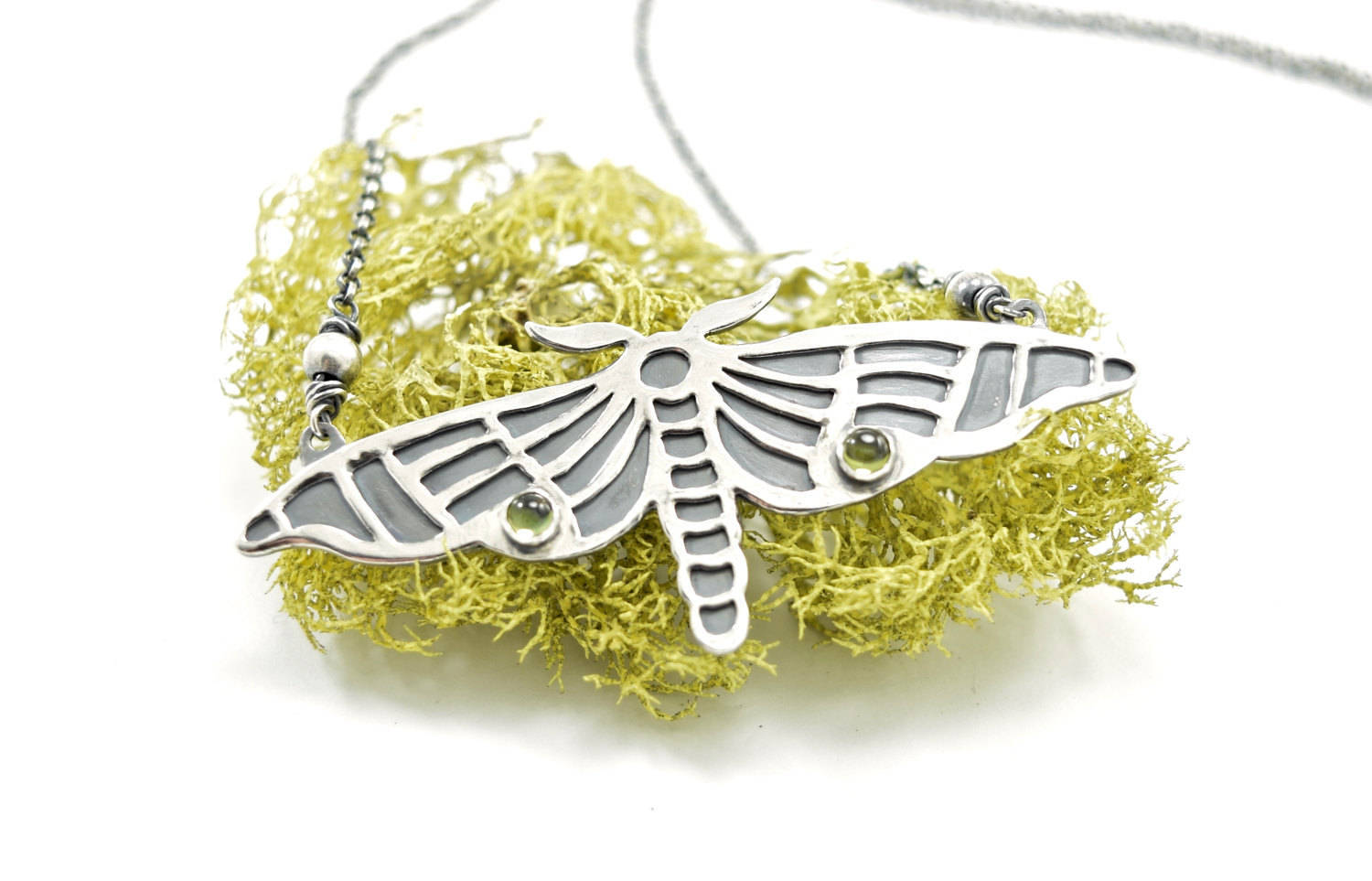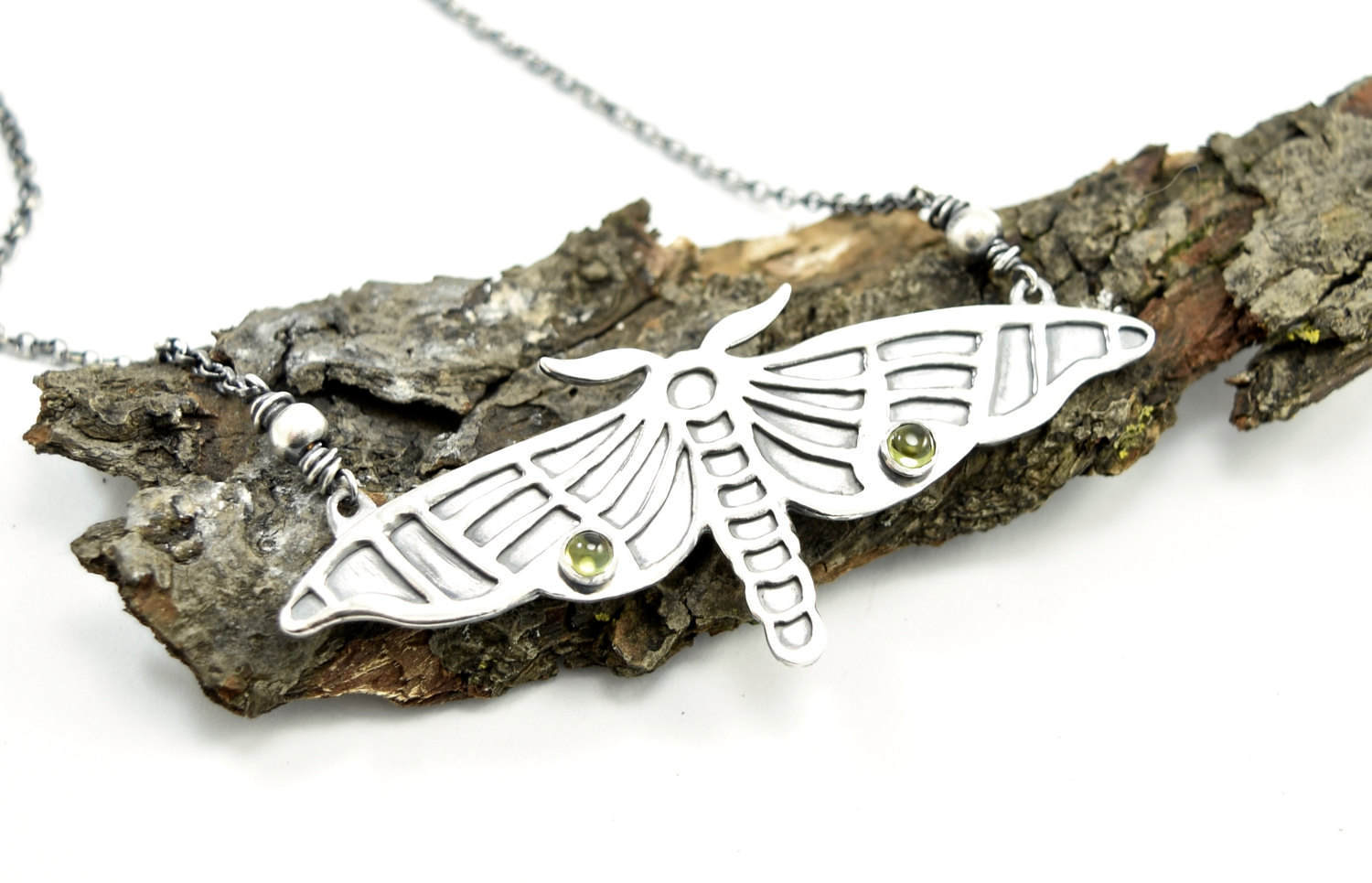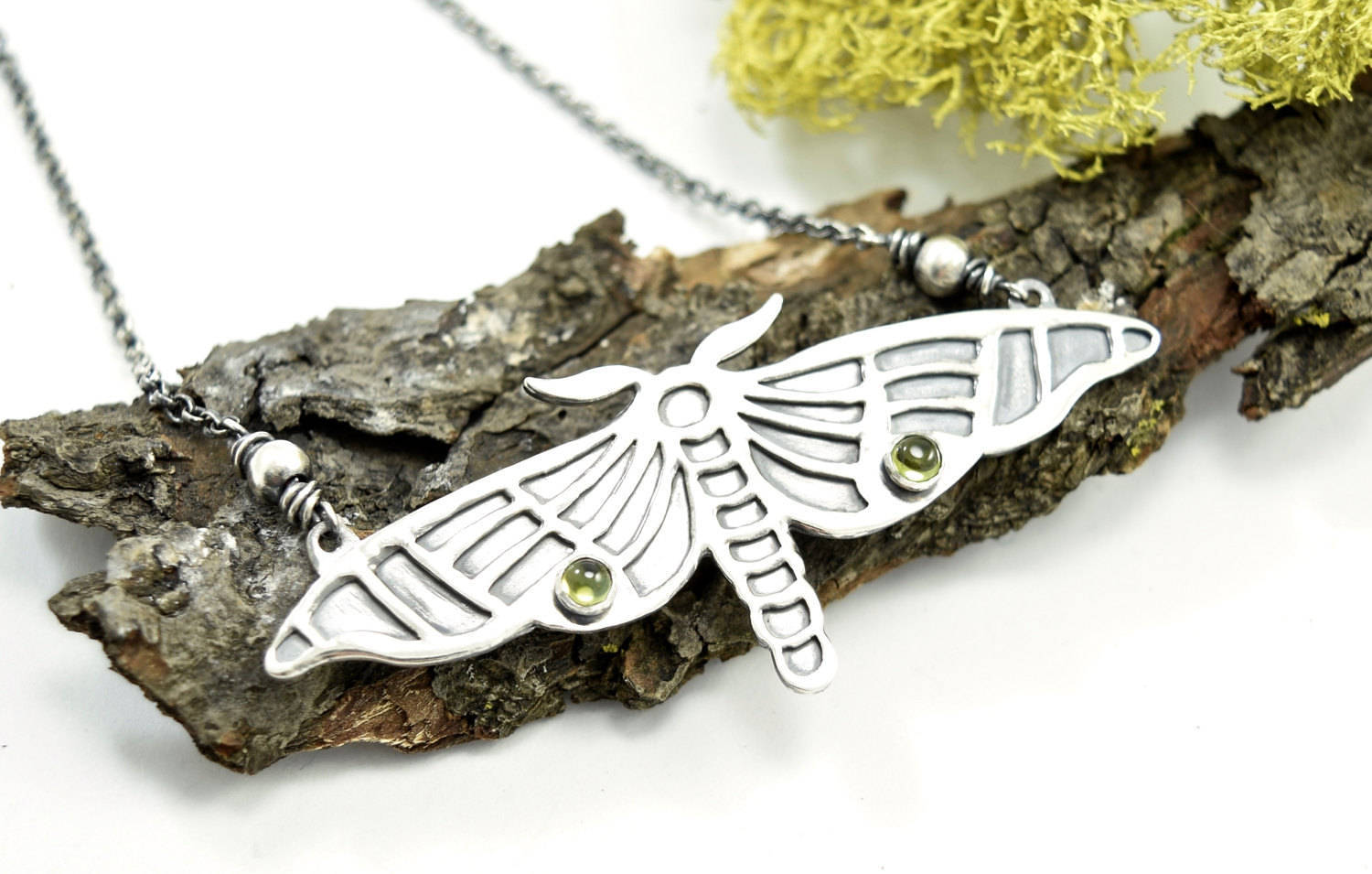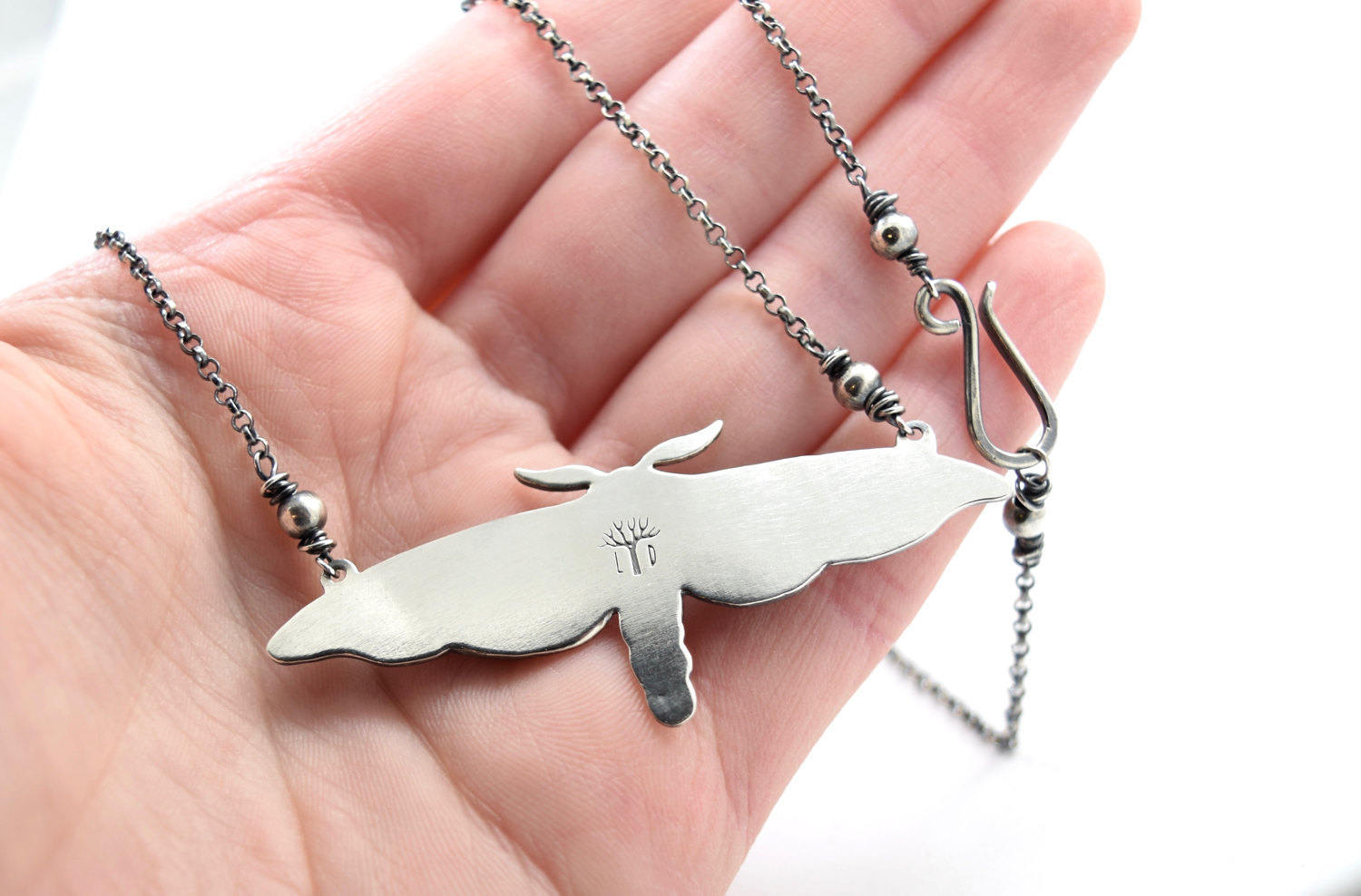 Art Nouveau Moth Necklace with Green Tourmaline
This moth necklace is inspired by an old book cover in the style of Art Nouveau and features a pair of natural green tourmaline cabochons. Art Nouveau often depicted different wildlife, and moths were recurring motif during that era.

Every section you see in this pendant is hand cut with a jeweler's saw. The top is layered and soldered to a backing for extra strength. All of the metal used is sterling silver. It has been given an antique patina before a final polish to bring out the high points.

The two stones are bezel set in the locations that a moth would have its "eye spots"- used for confusing predators.

SIZE and LENGTH:

The moth portion has a 2 inch wingspan (about 5 cm), and the attached chain including the top of the moth is about 24 inches.

Thanks so much for looking!