The Elderberry Necklace - Tiffany Stone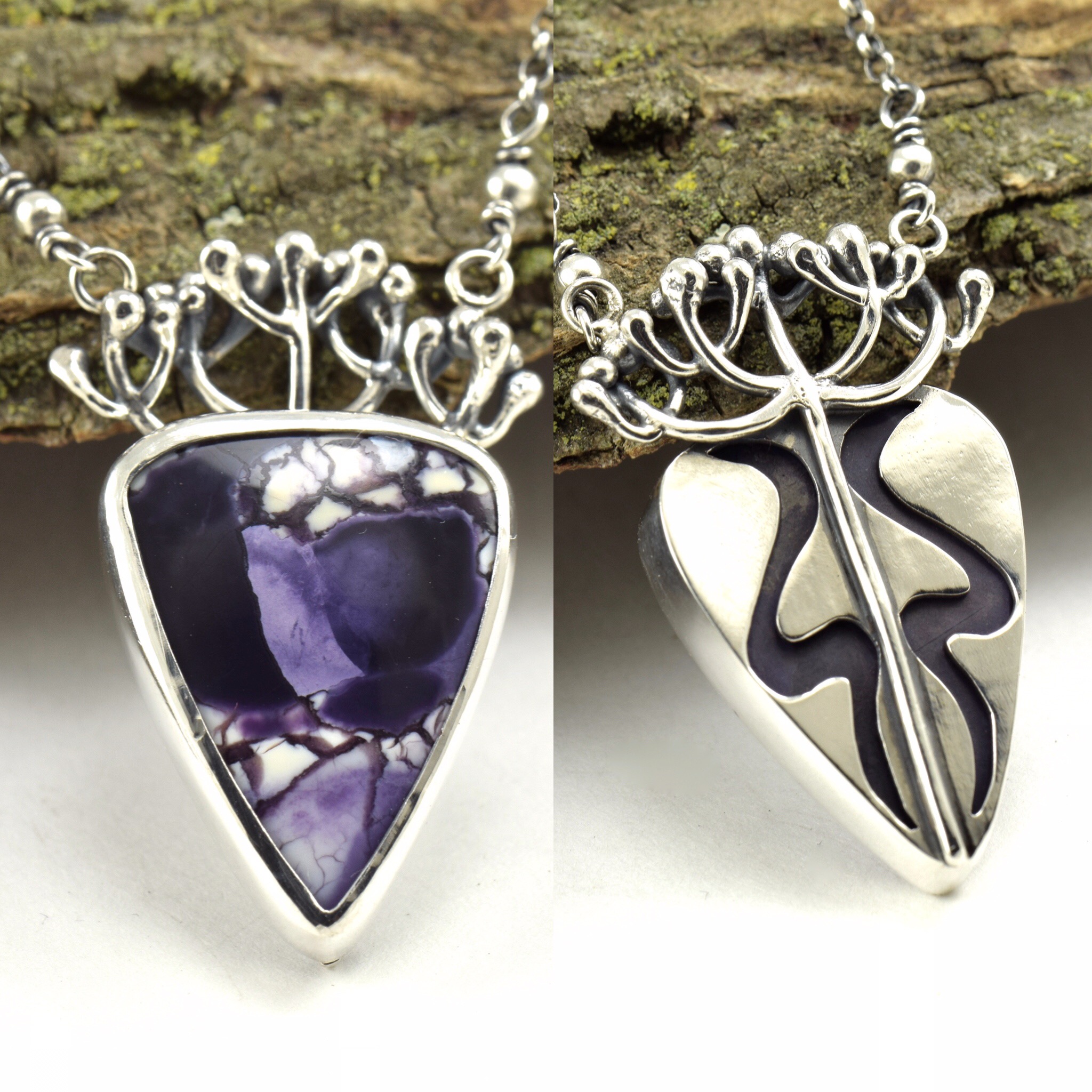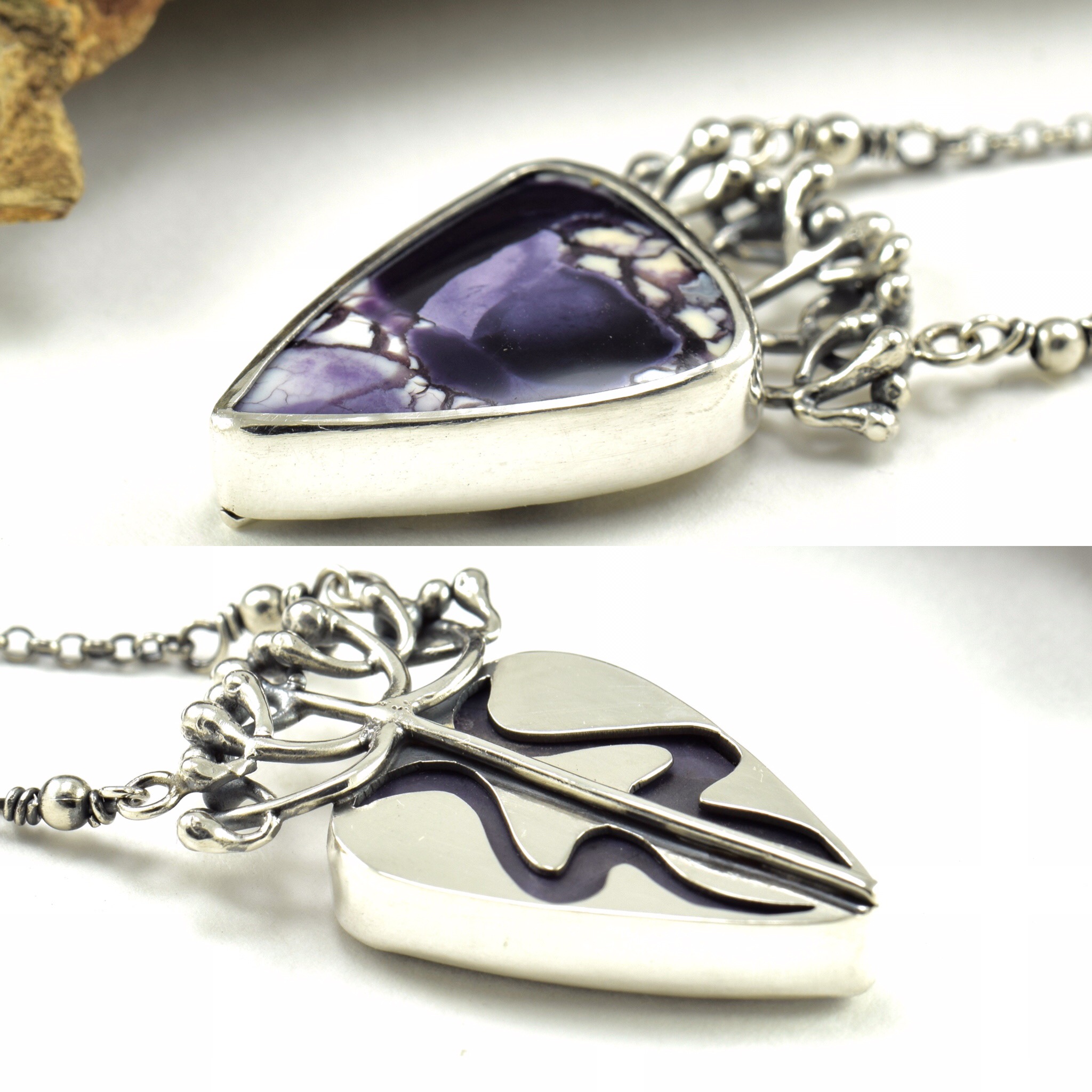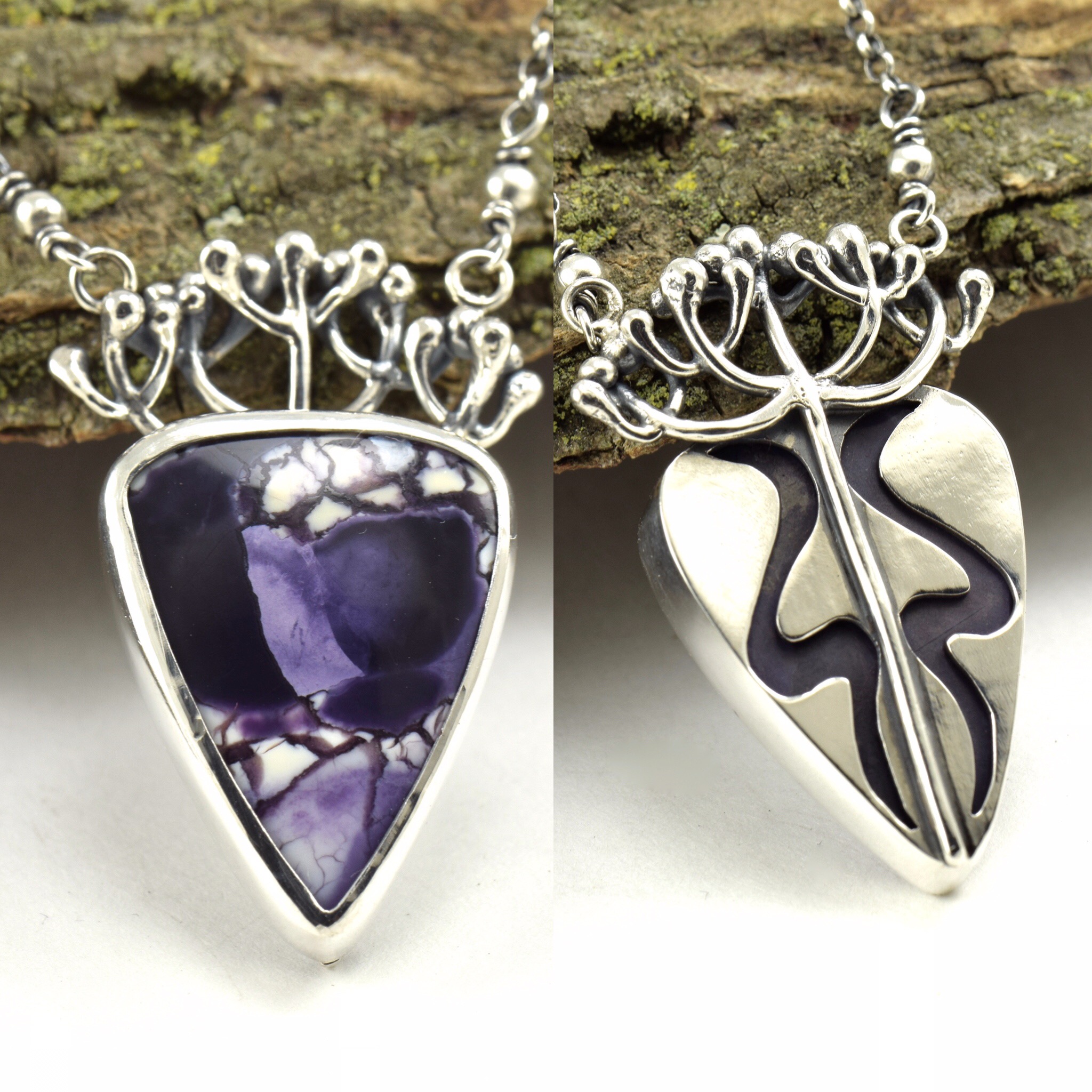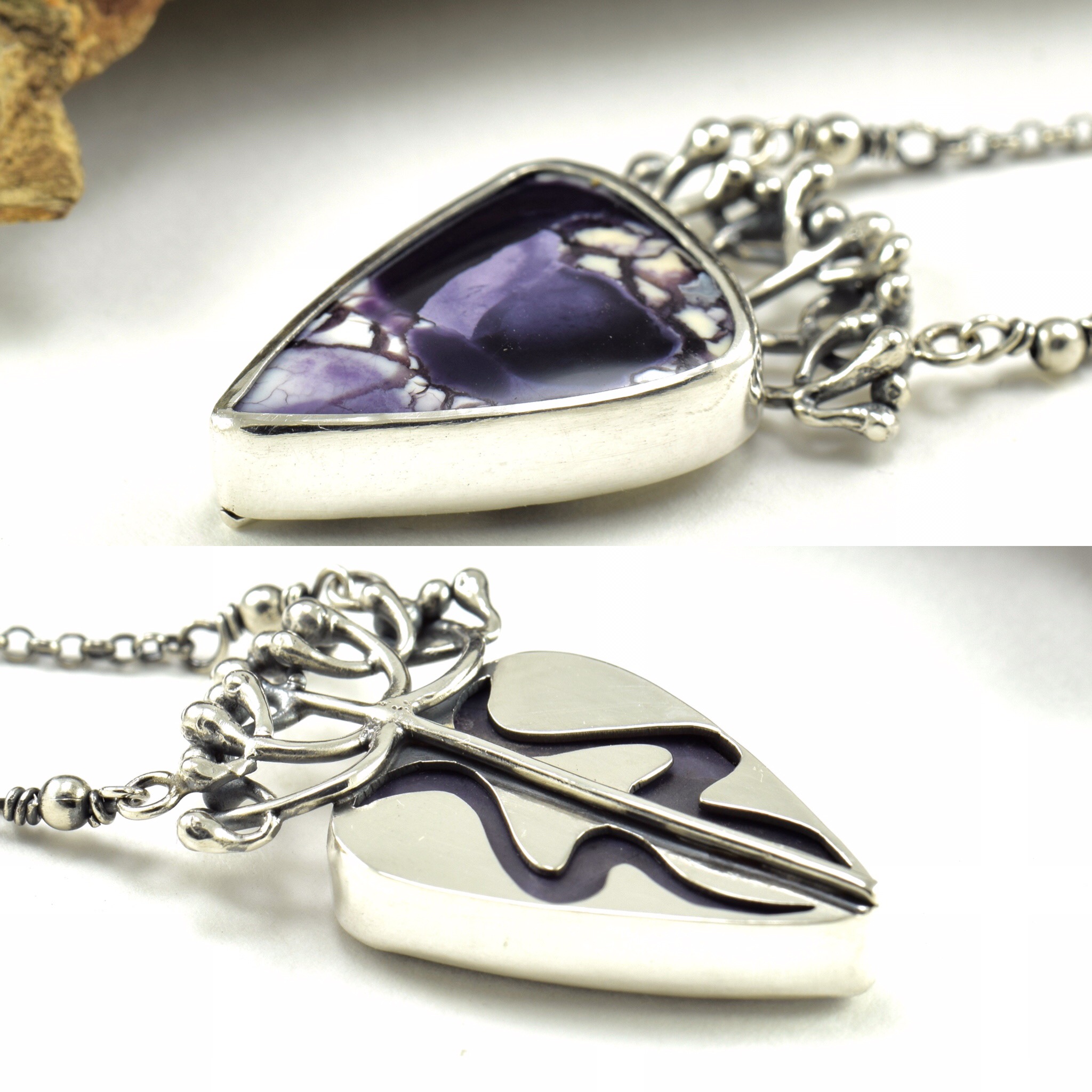 sold out
The Elderberry Necklace - Tiffany Stone
This elderberry necklace is handcrafted in sterling silver and features a beautiful piece of Tiffany Stone.

Tiffany Stone comes from one small region in Utah and consists of a variety of minerals including fluorite and common opal.

The setting was made in the style of art nouveau to depict a bunch of elderberries. This botanical element is completely hand fabricated using sterling silver wire. The back has a curved motif that shows the dark purple on the reverse of the stone.

SIZE and LENGTH:

The pendant measures 32 x 20 mm, and the sterling silver chain is approximately 22 inches in length.

Because this chain is attached with wire wrapped beads, please contact me if you are in need of a different chain length before purchasing.