Boulder Opal Ring - Size 7.5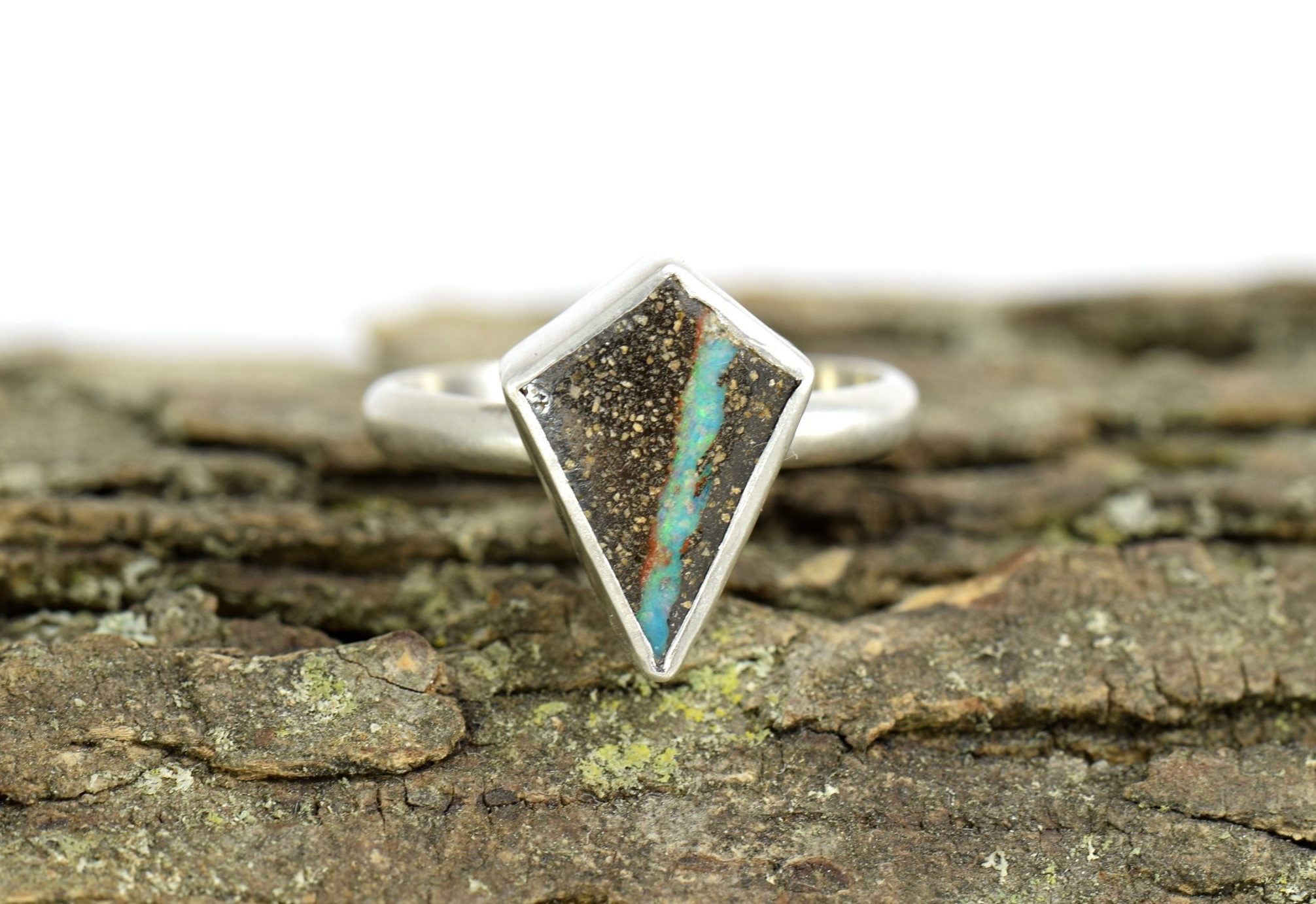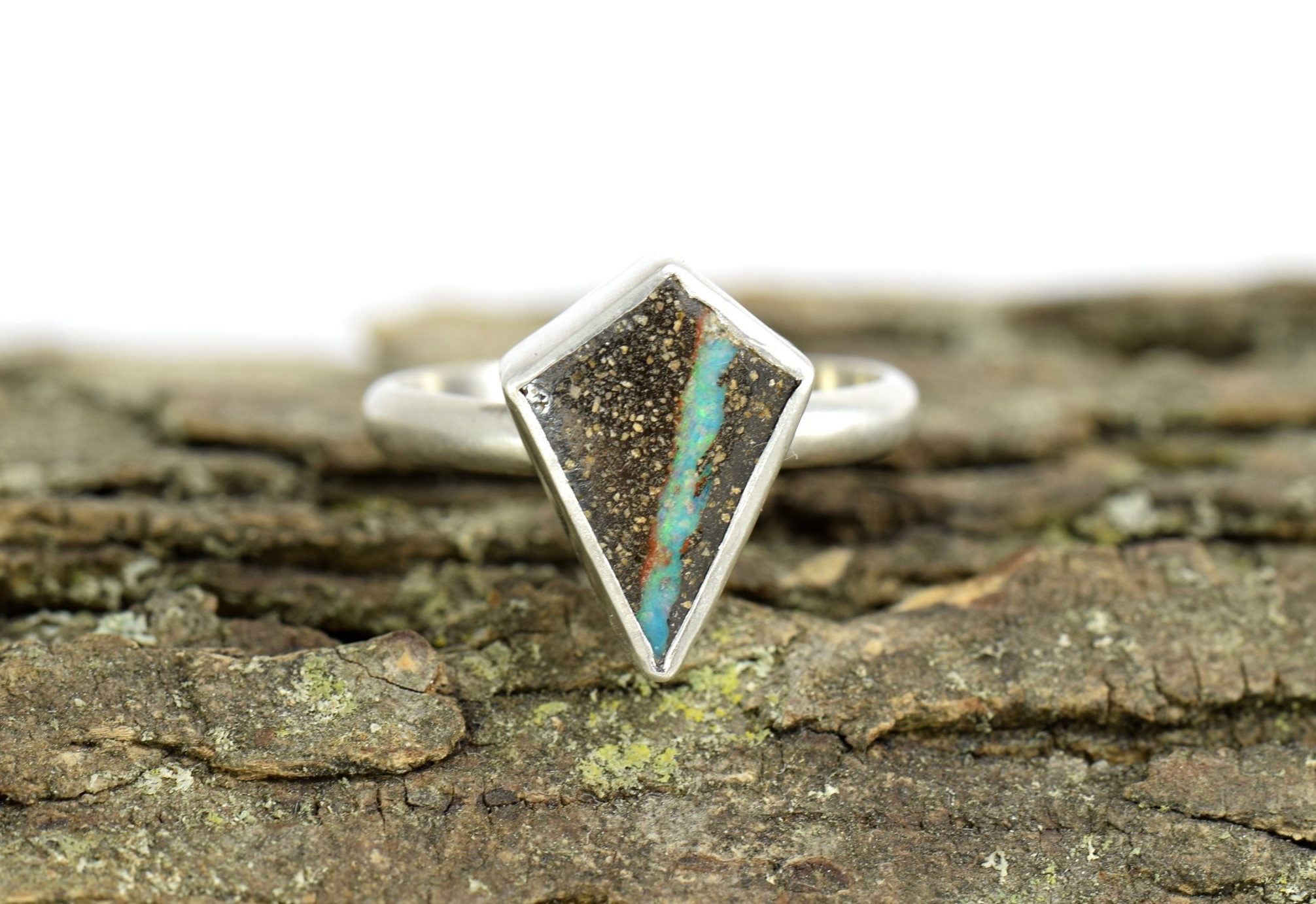 Boulder Opal Ring - Size 7.5
This ring is handcrafted in brushed sterling silver and features a kite shaped boulder opal cabochon from Queensland, Australia.
The natural boulder opal is brown with a stipe of opal that is primarily blue with flashes of green in different lighting. It is bezel set on a plain half round band.
SIZE & LENGTH:
While this ring is only available in size 7.5 at this time, I may have other stones like this in stock. Please don't hesitate to reach out!
The moss agate measures 15 x 12 mm and the band is approximately 2.5mm wide.