Gorgeous Shattuckite Ring with Quartz - Size 8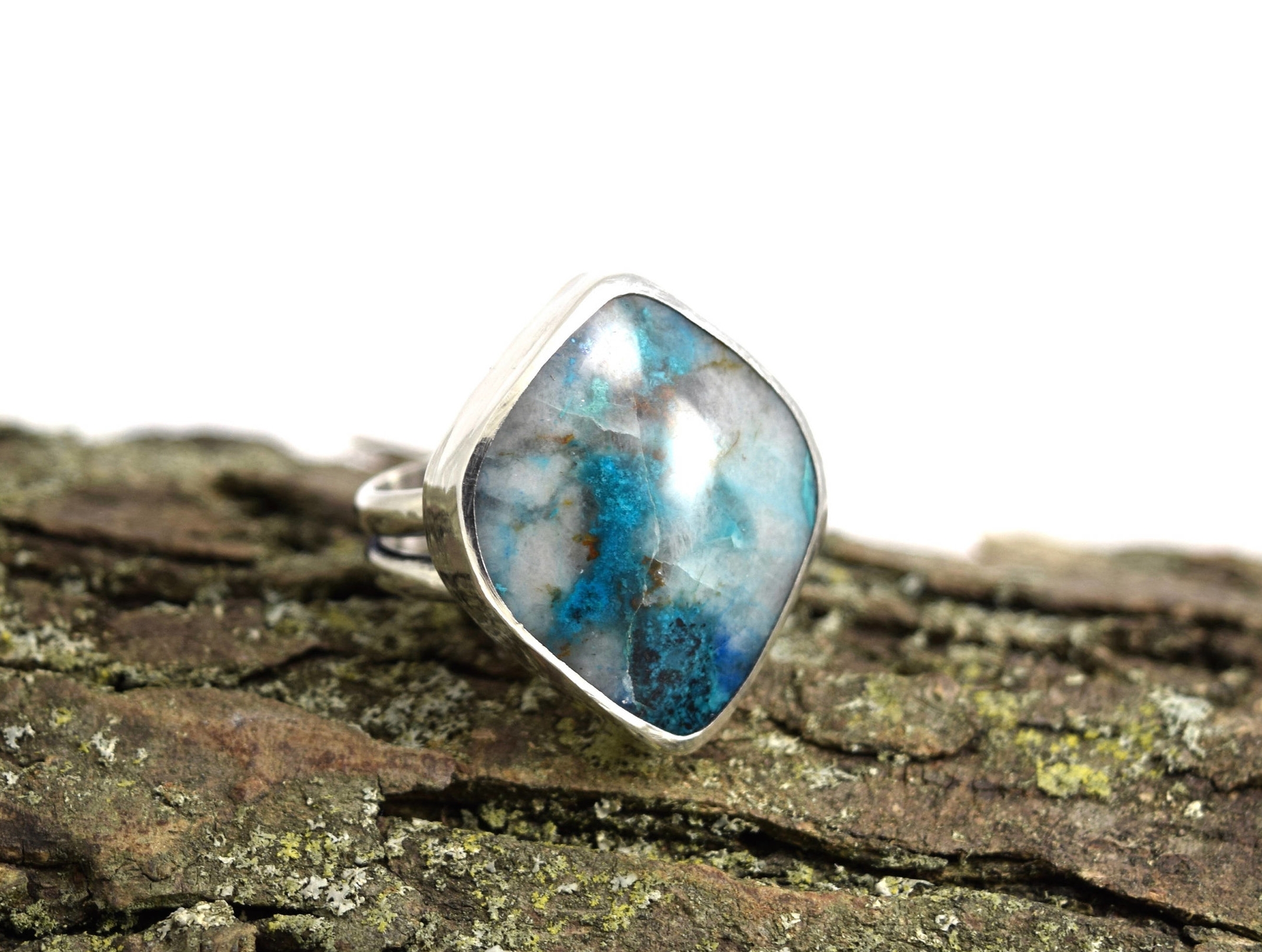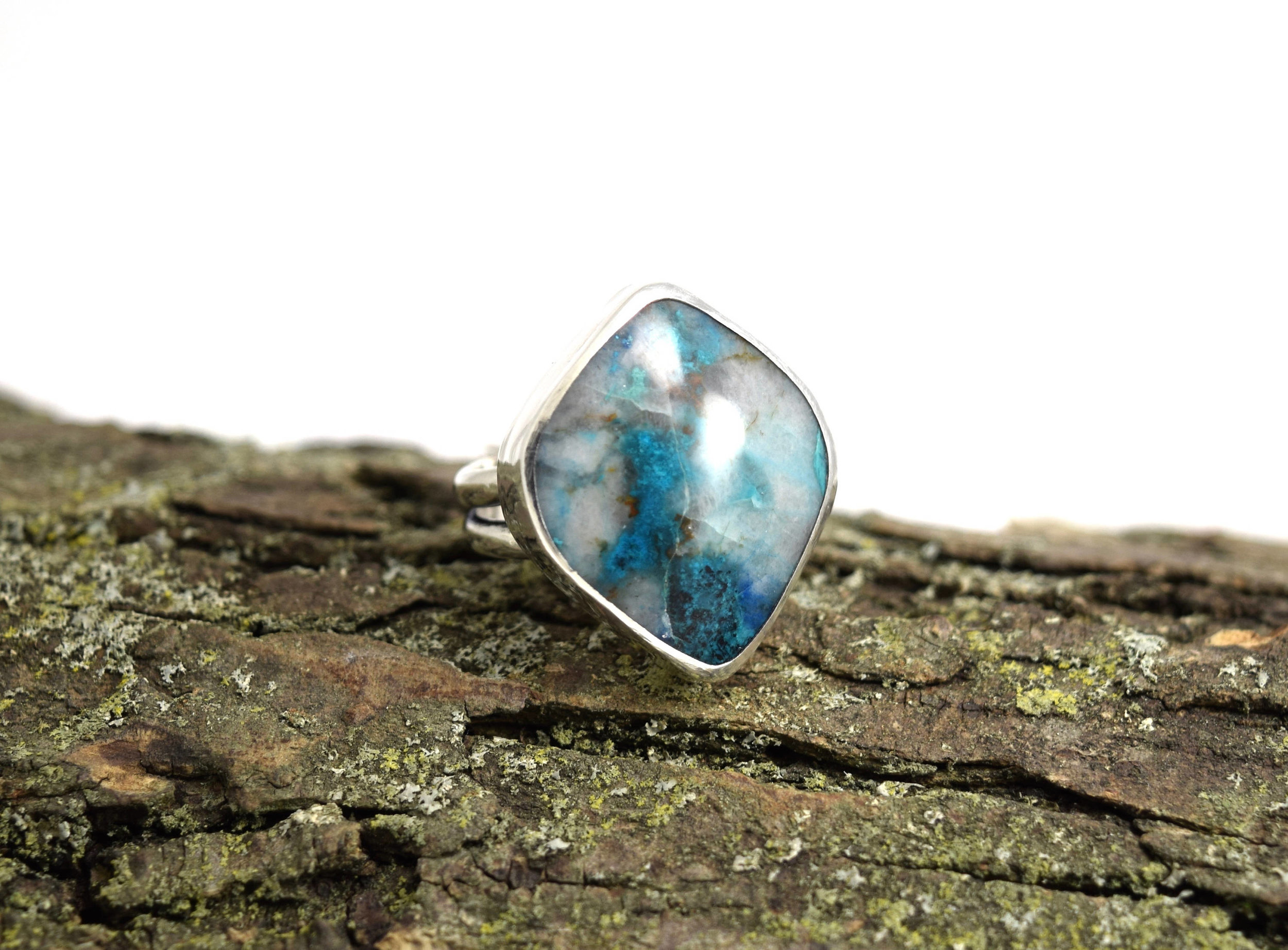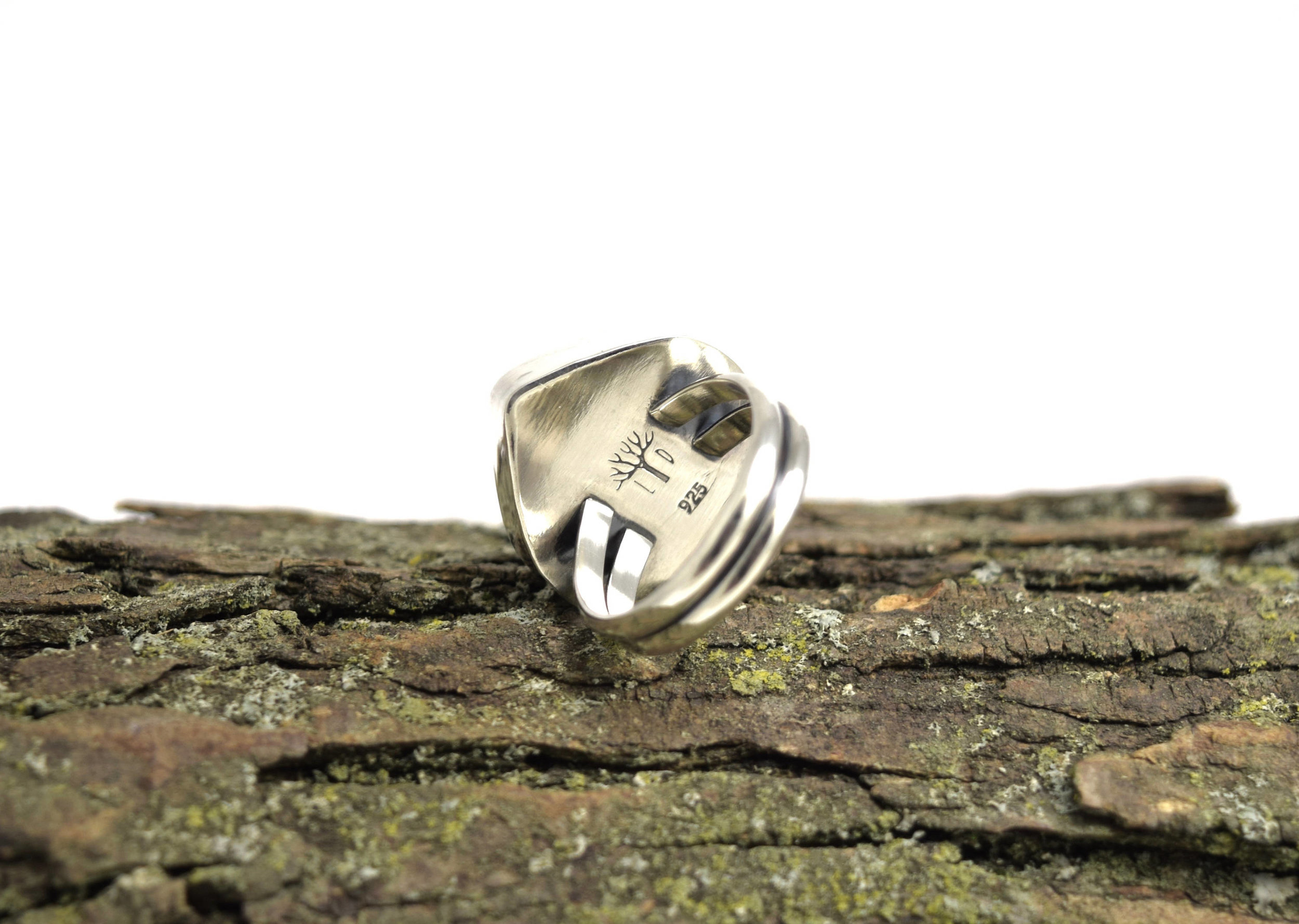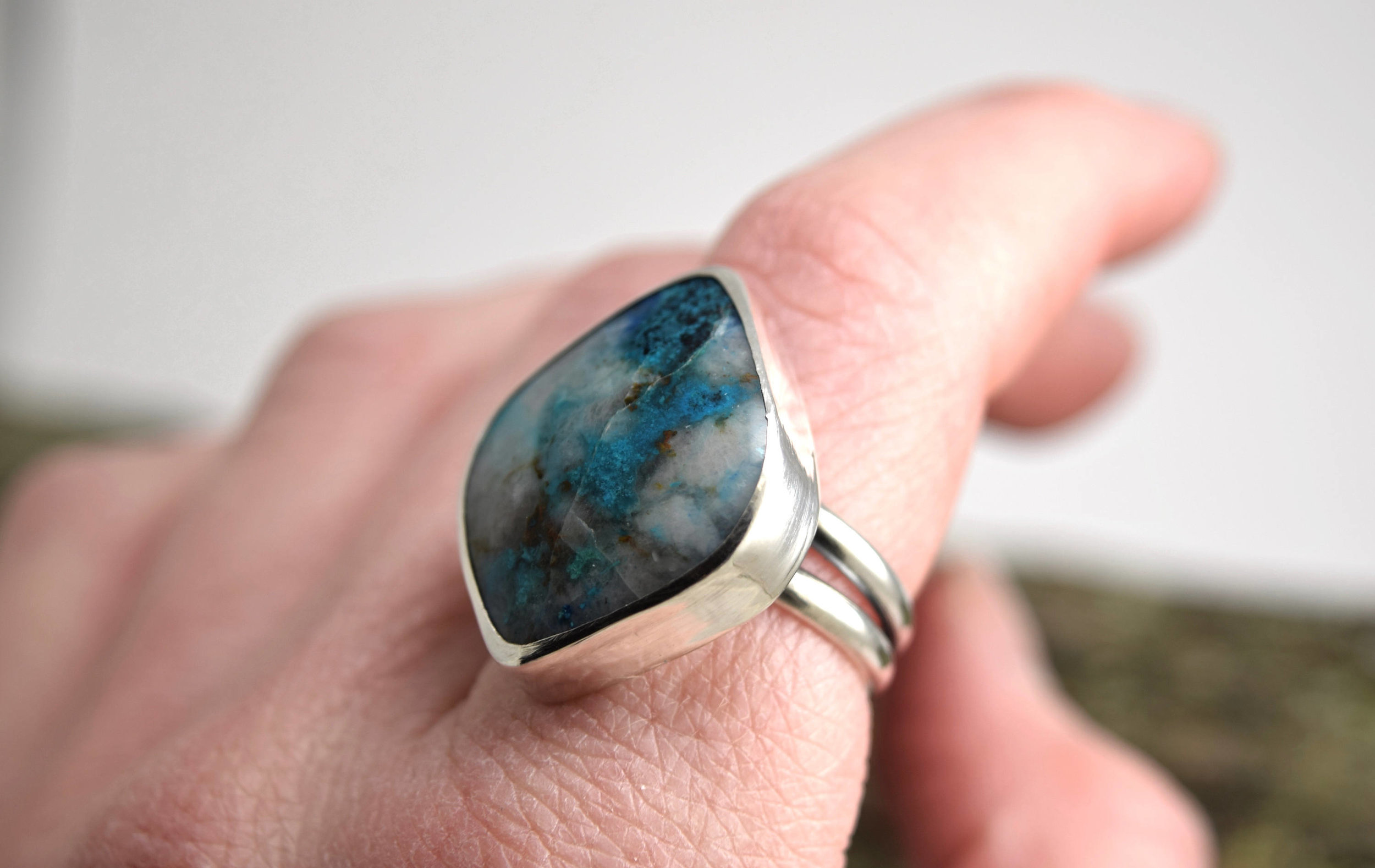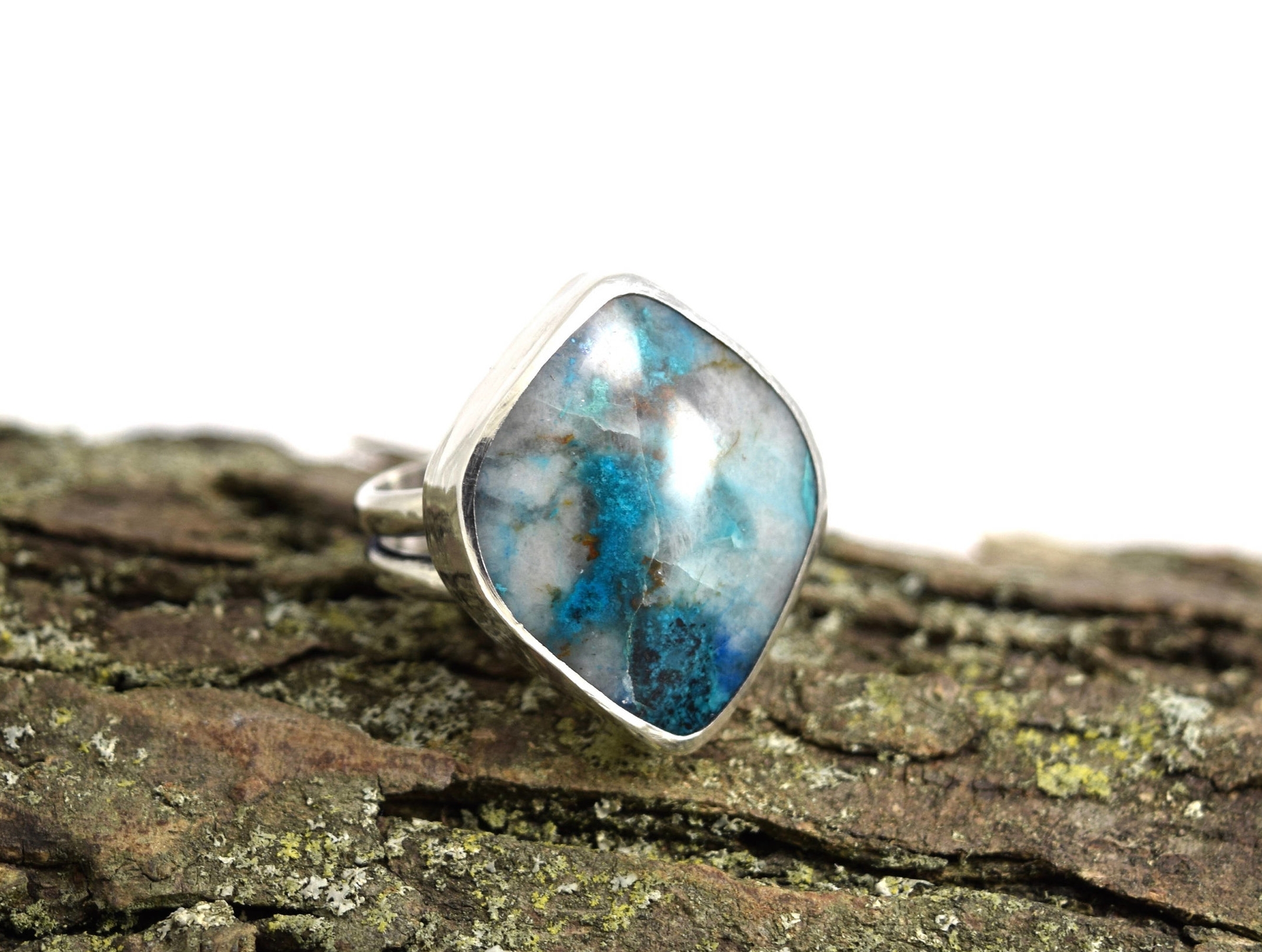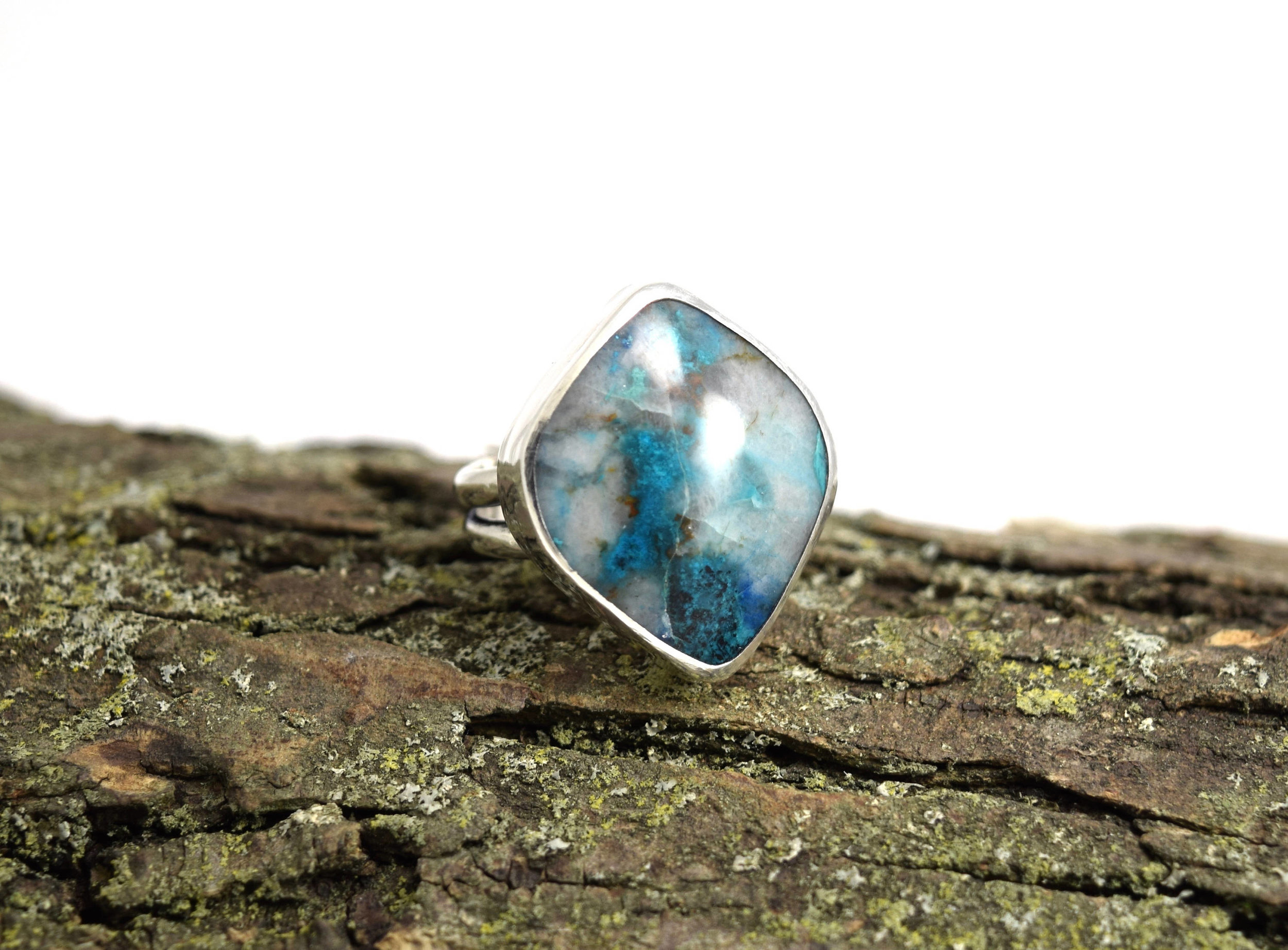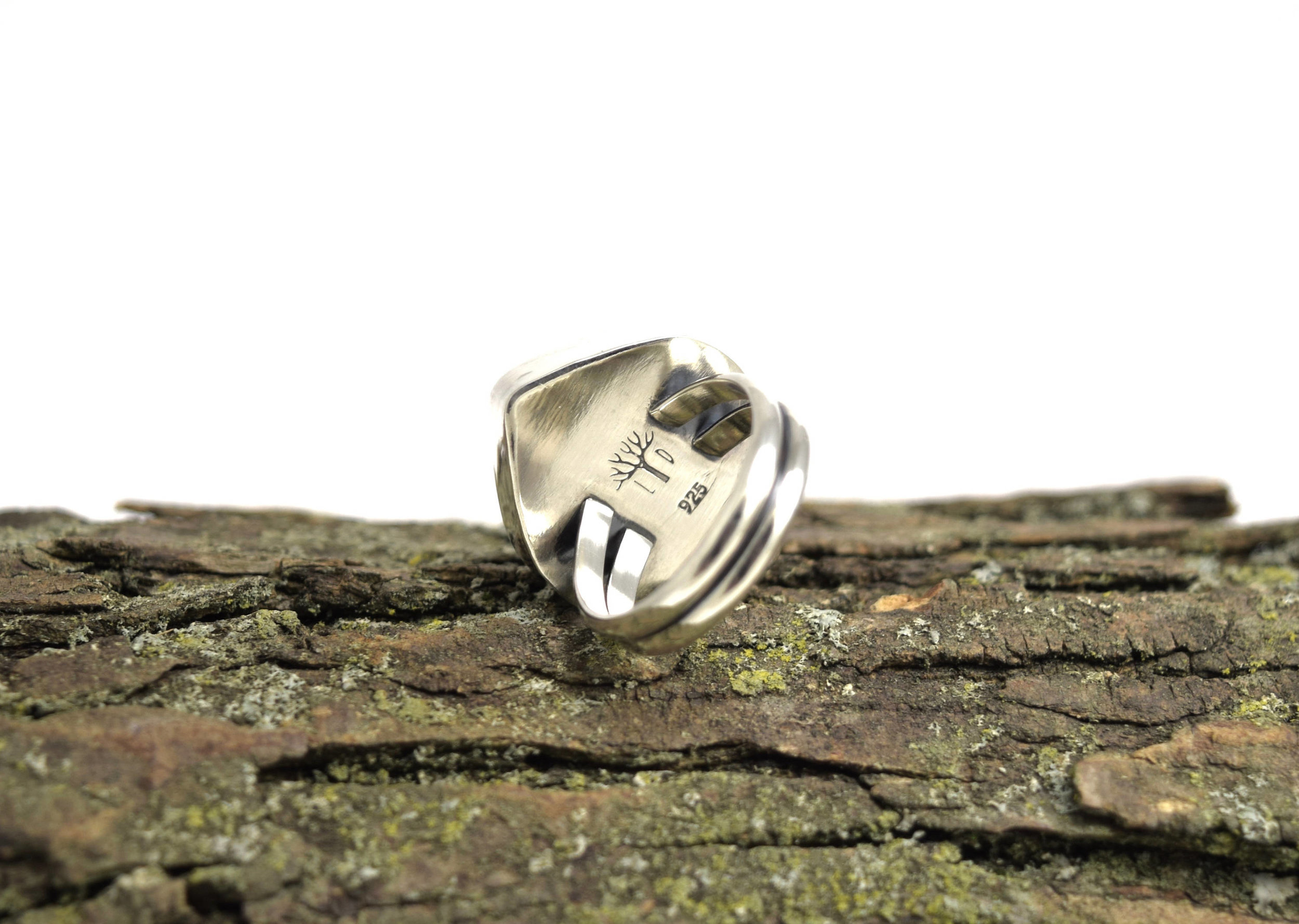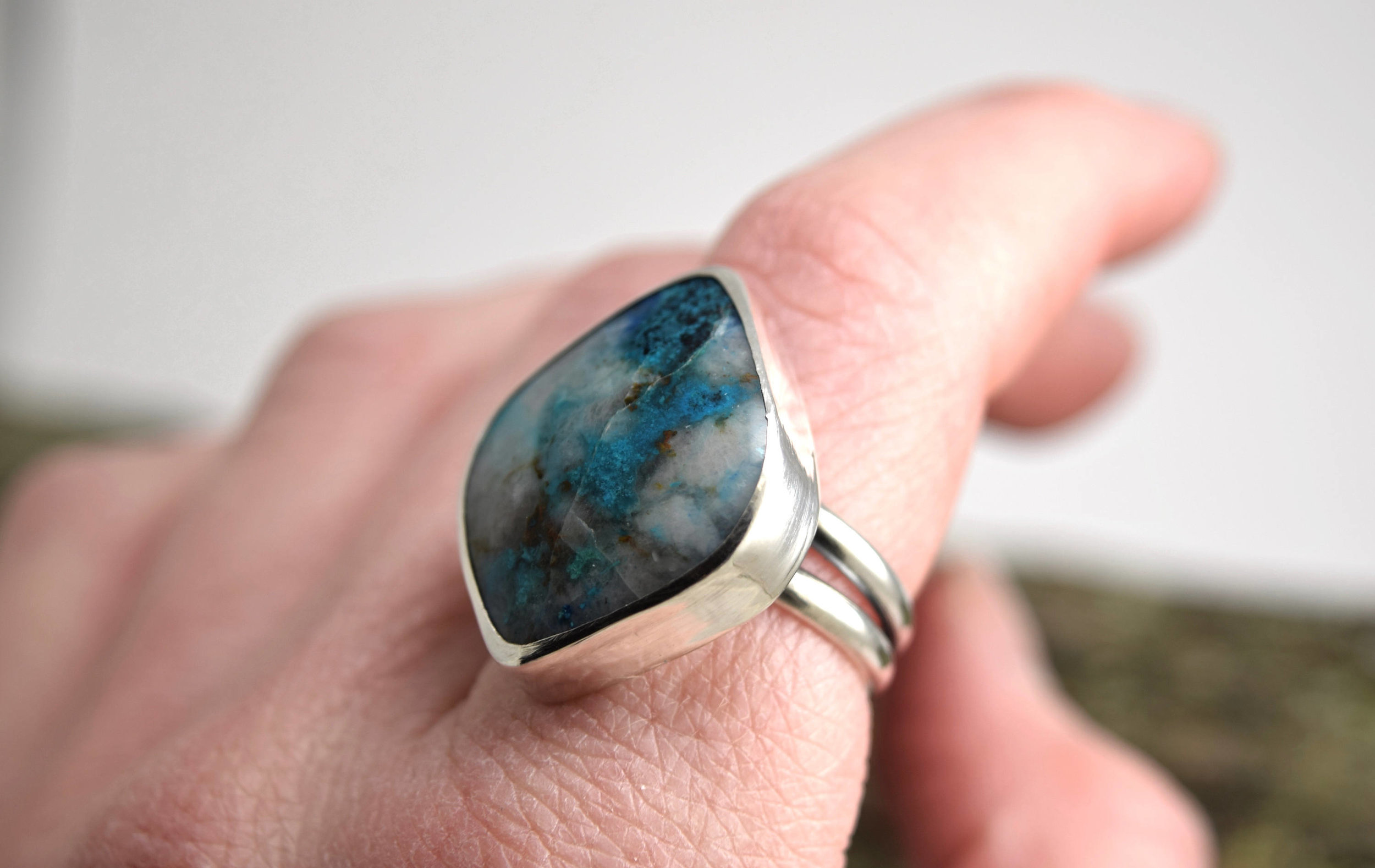 Gorgeous Shattuckite Ring with Quartz - Size 8
Shattuckite is a rare copper silicate gemstone with a beautiful blue and sometimes teal color. This particular stone was cut with the quartz it grew with, adding extra stability.

Set in sterling silver, this uniquely shaped stone is large, unique, and beautiful. The ring has a strong, double half-round band.

SIZE:

This ring is only available in size 8 at this time.

The gemstone measures 25 x 21 mm.

Thanks for looking!