Red Dinosaur Bone Ring in Sterling Silver - Size 8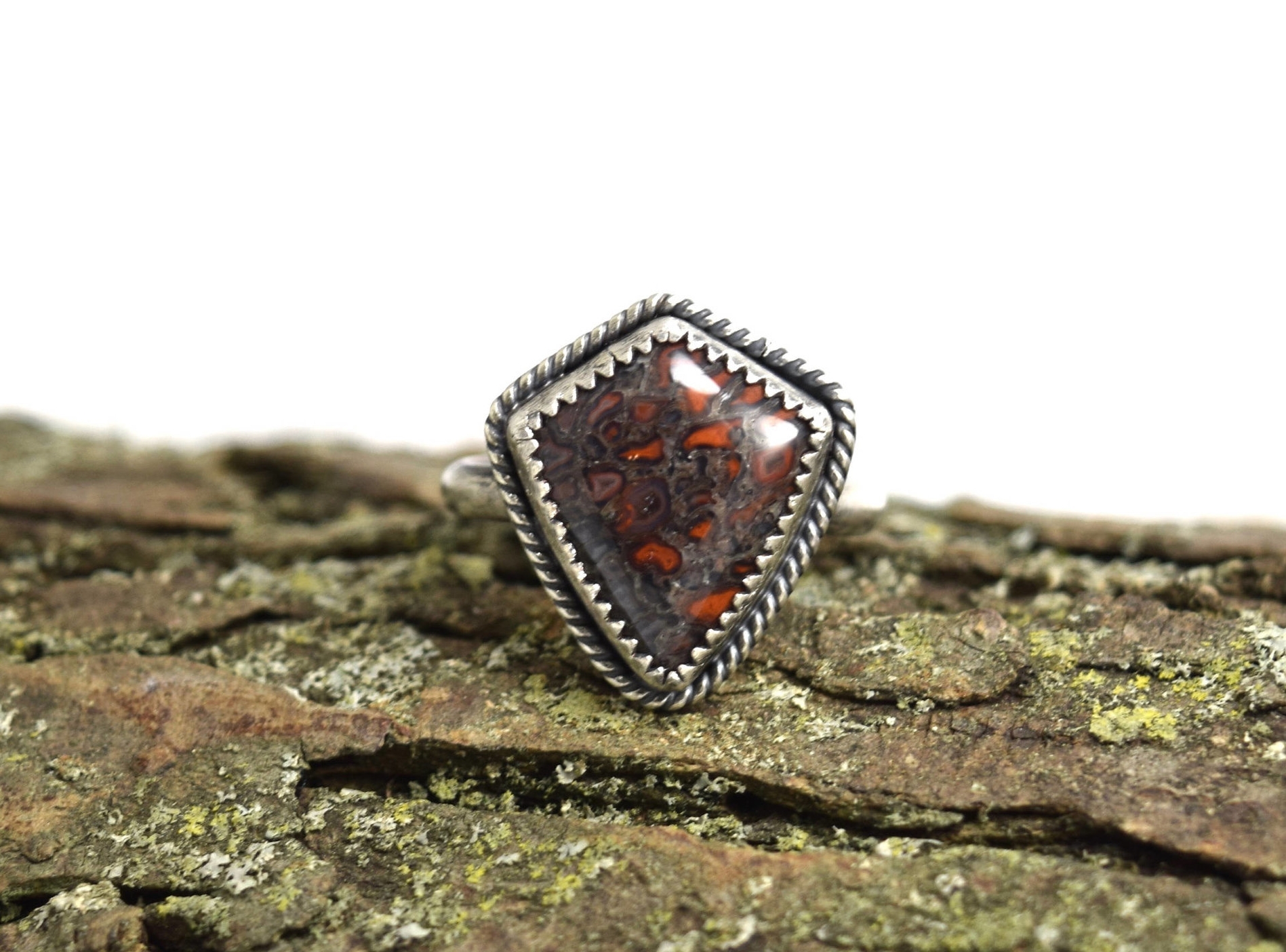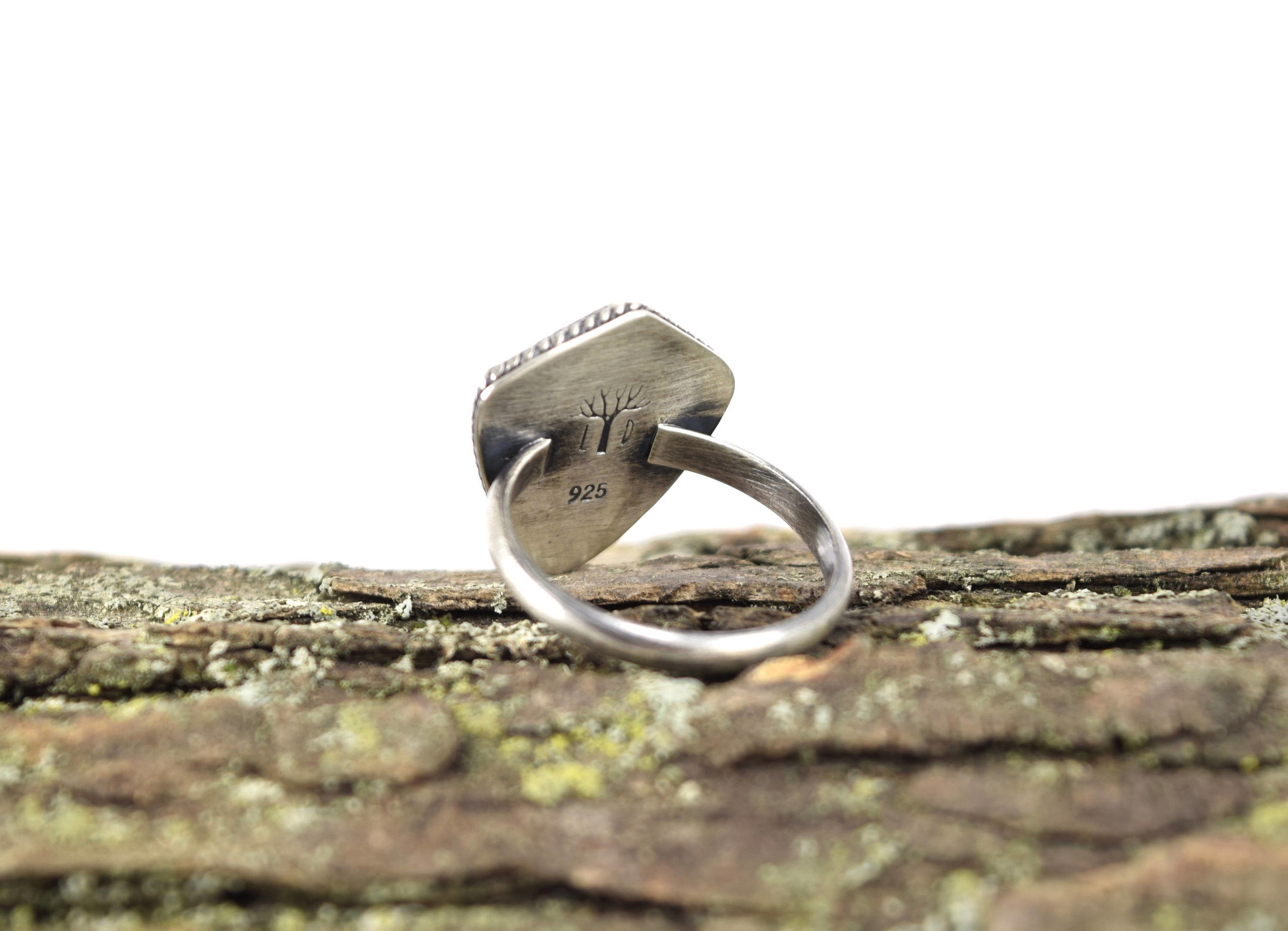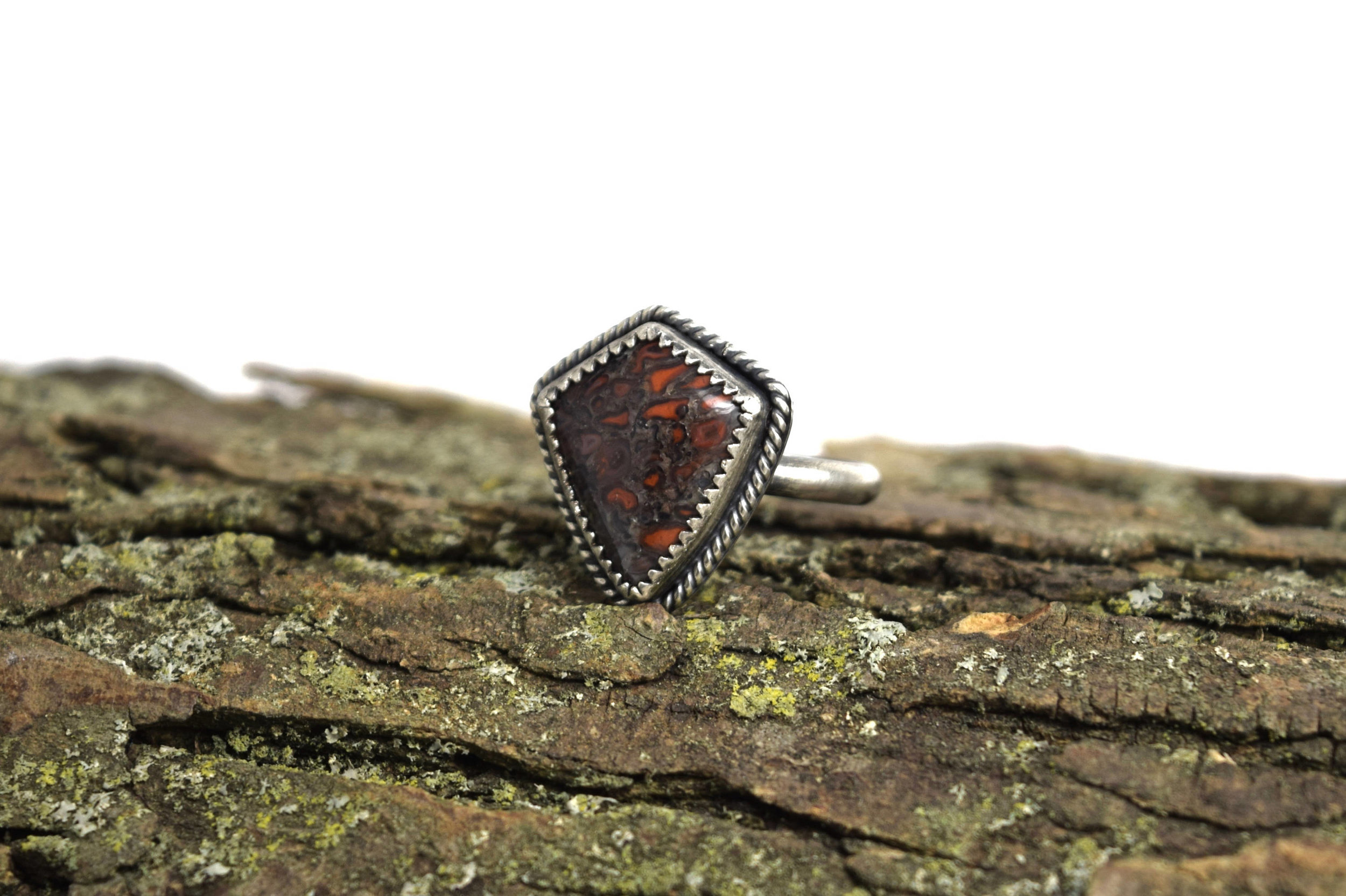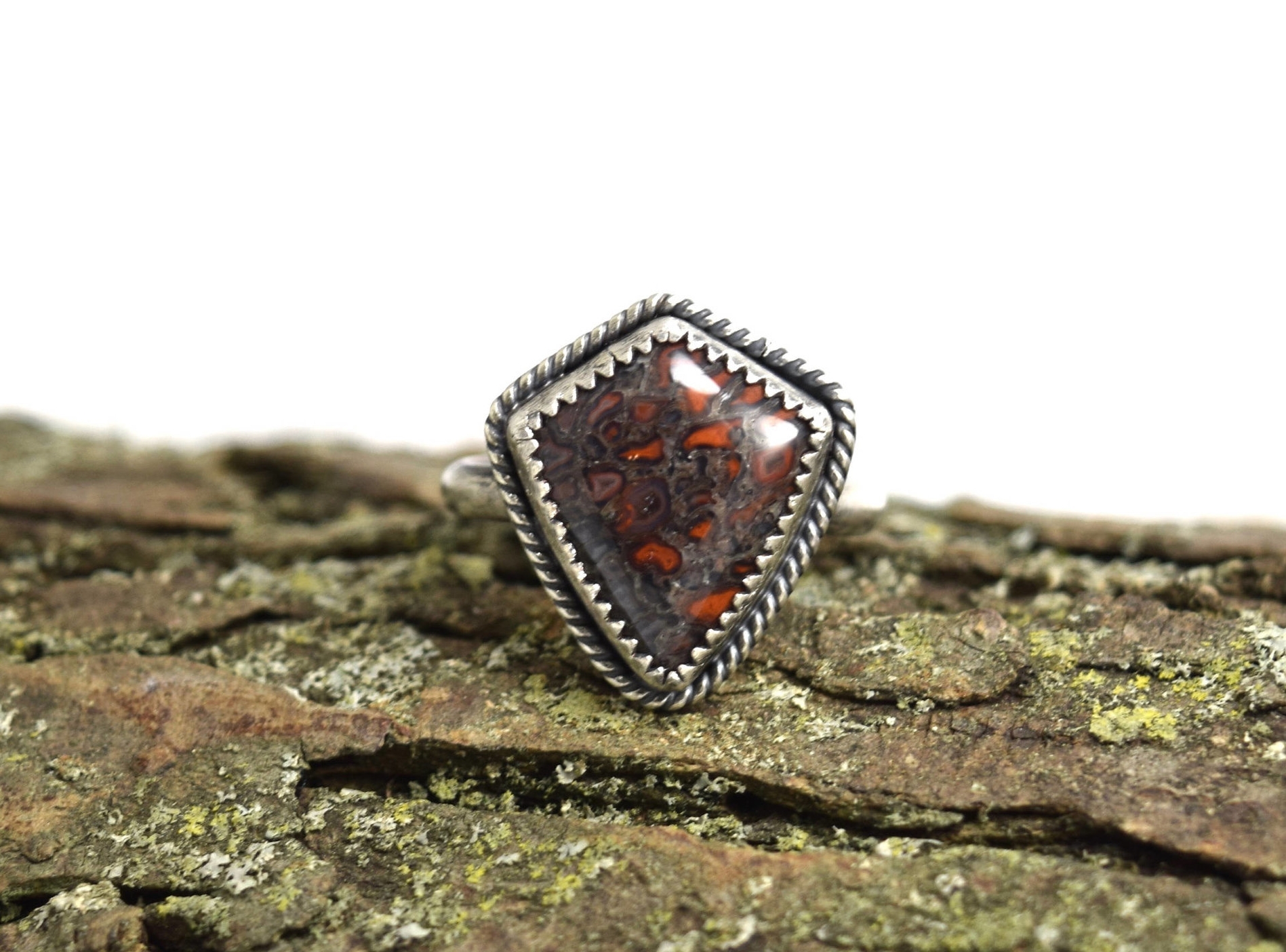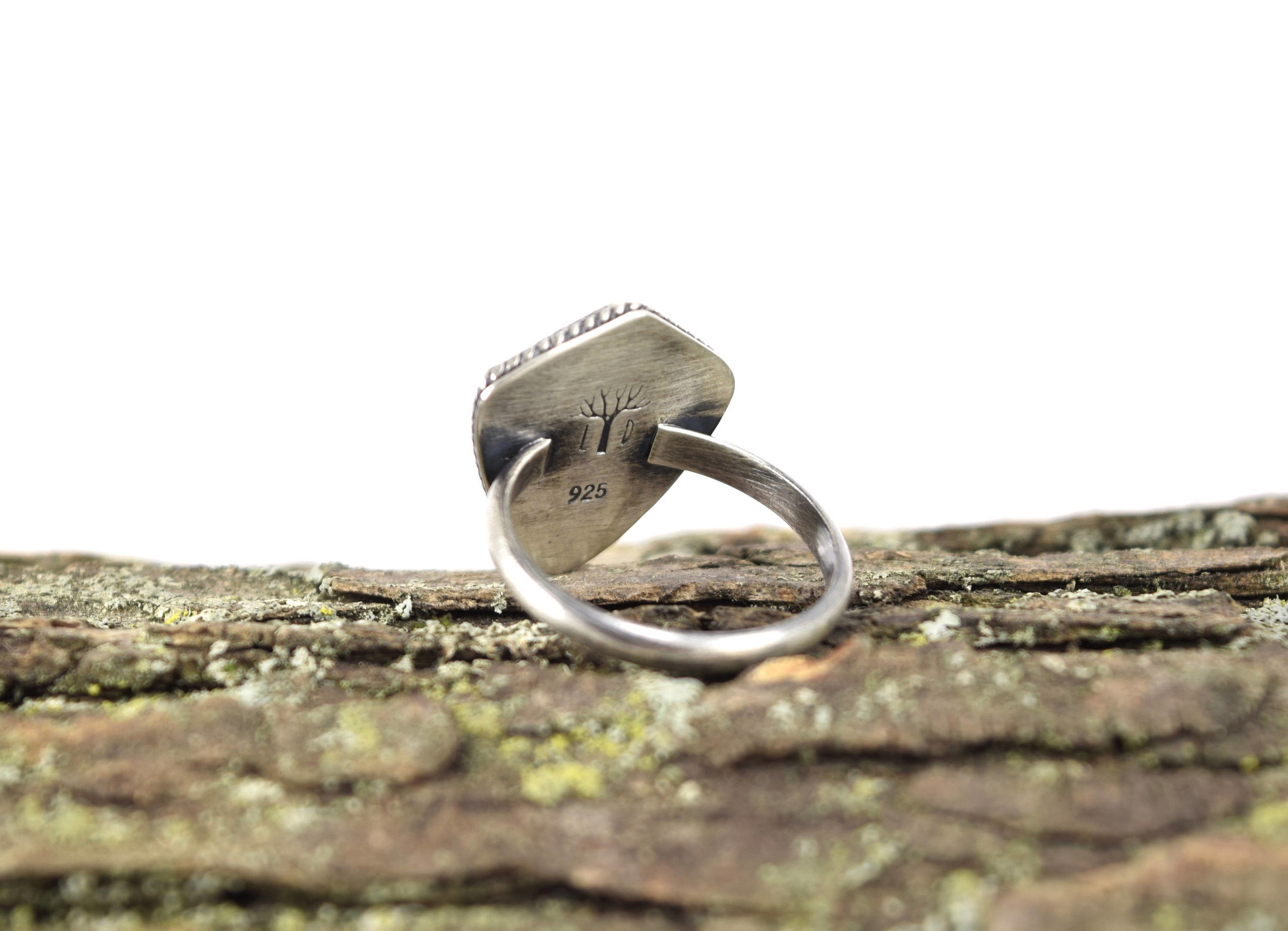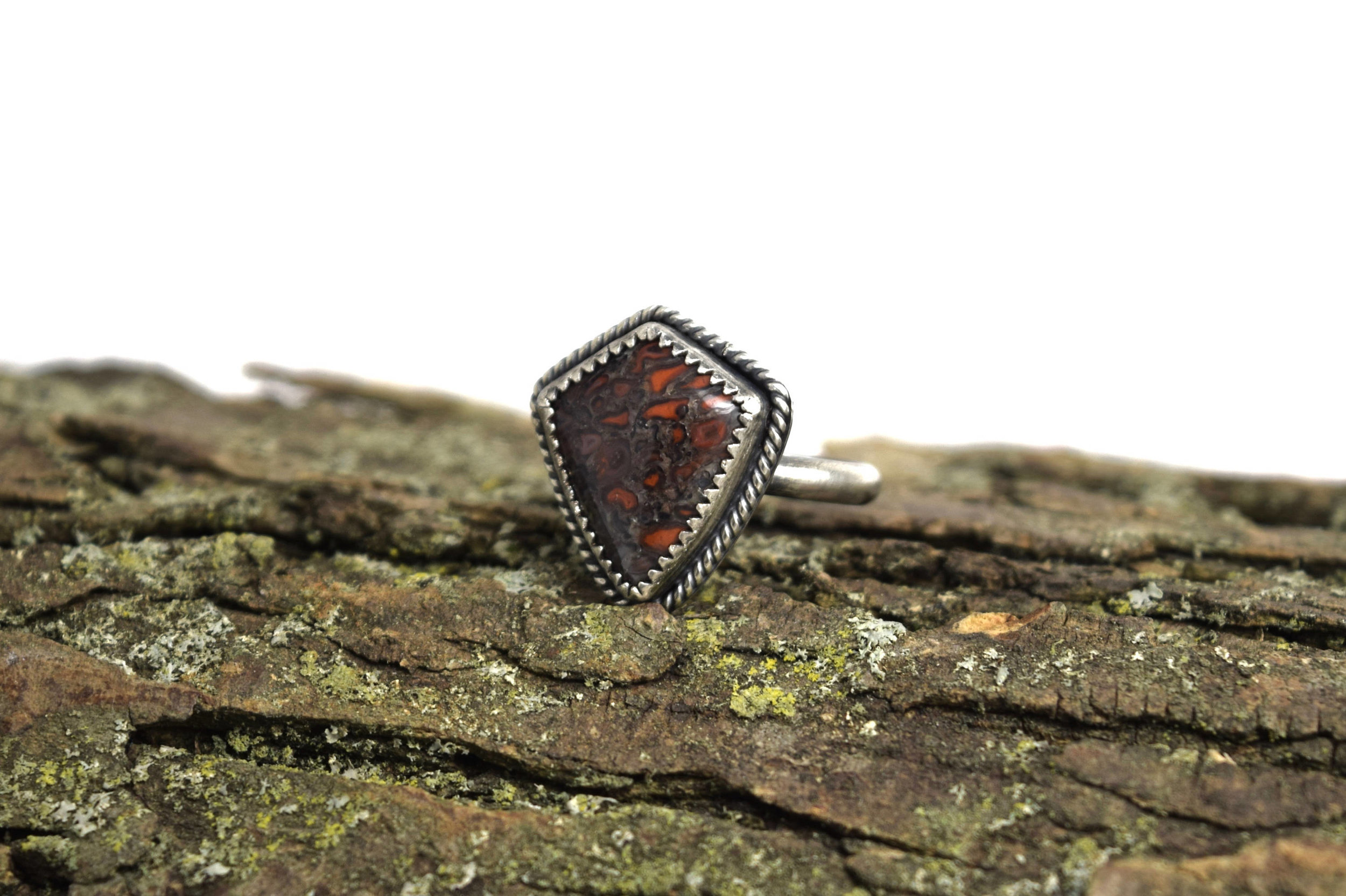 sold out
Red Dinosaur Bone Ring in Sterling Silver - Size 8
This dinosaur bone ring is handcrafted in sterling silver and features a piece of agatized dinosaur bone that was cut in-studio in a shield shape.

"Agatized Dinosaur Bone" (also called "gembone" and "dinobone") refers to dinosaur bone that has fossilized with agate replacing the inner structure of the cells in the bone. This particular piece has beautiful bright red spots of agate.

The stone is set with ornamental roping around the outside and oxidized to a rustic, earth tone finish.

SIZE:

This ring is in size 8 only, but please feel free to contact me with questions about custom orders! I may have more dinosaur bone that I can set or cut for you. The stone (not including the roping) measures 27mm at the longest portion.