Sparkly Boulder Opal Ring - Size 8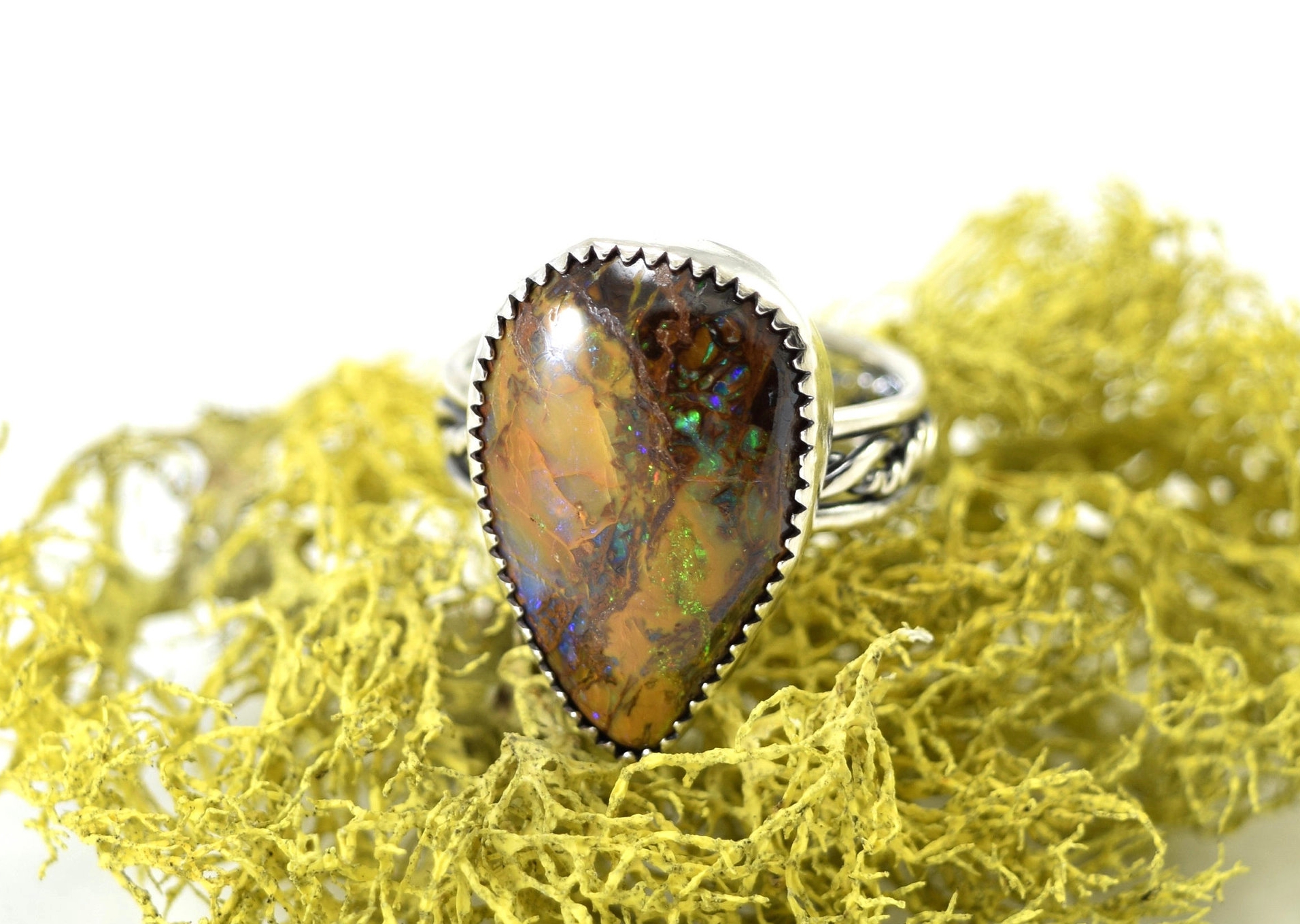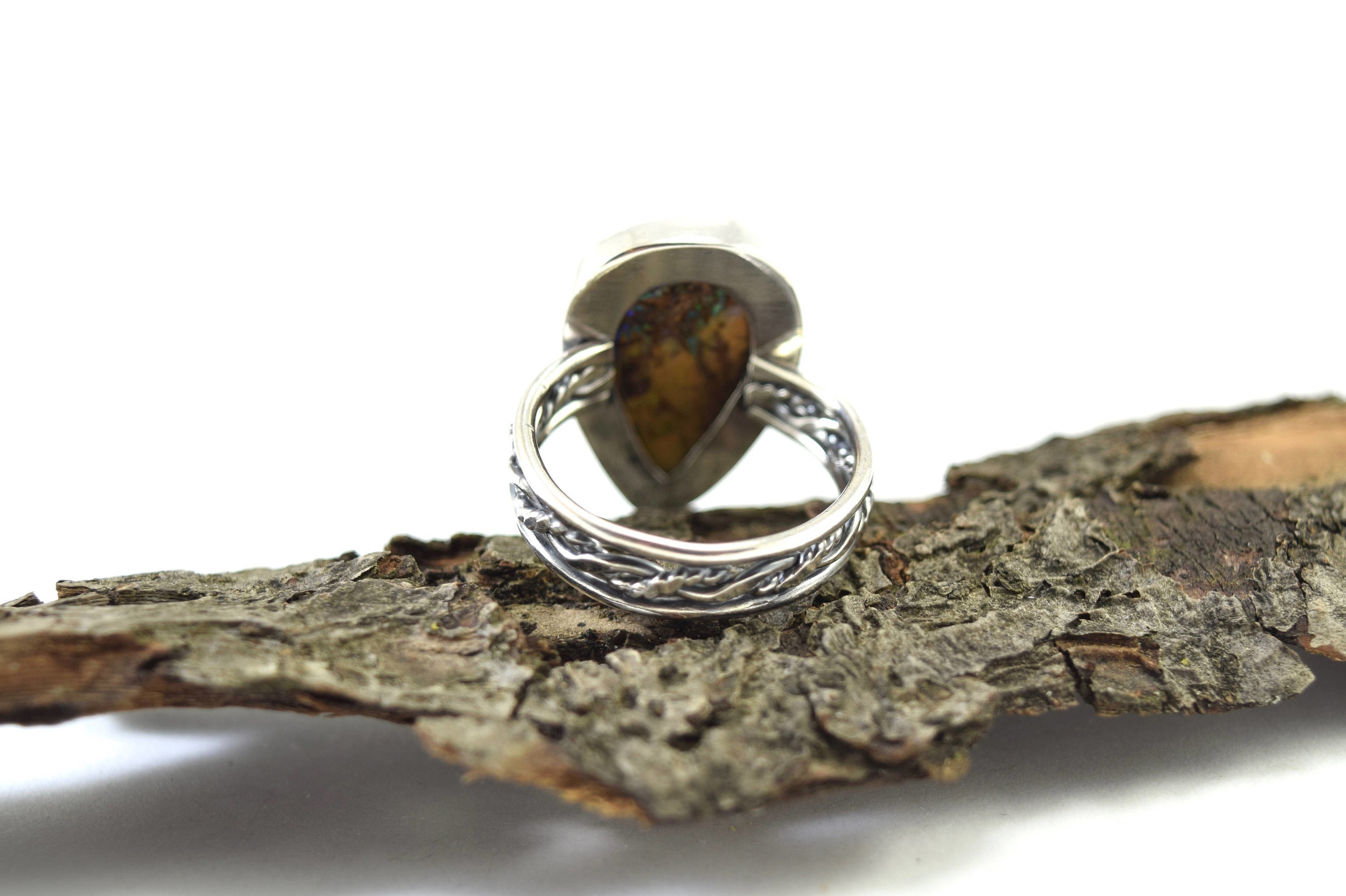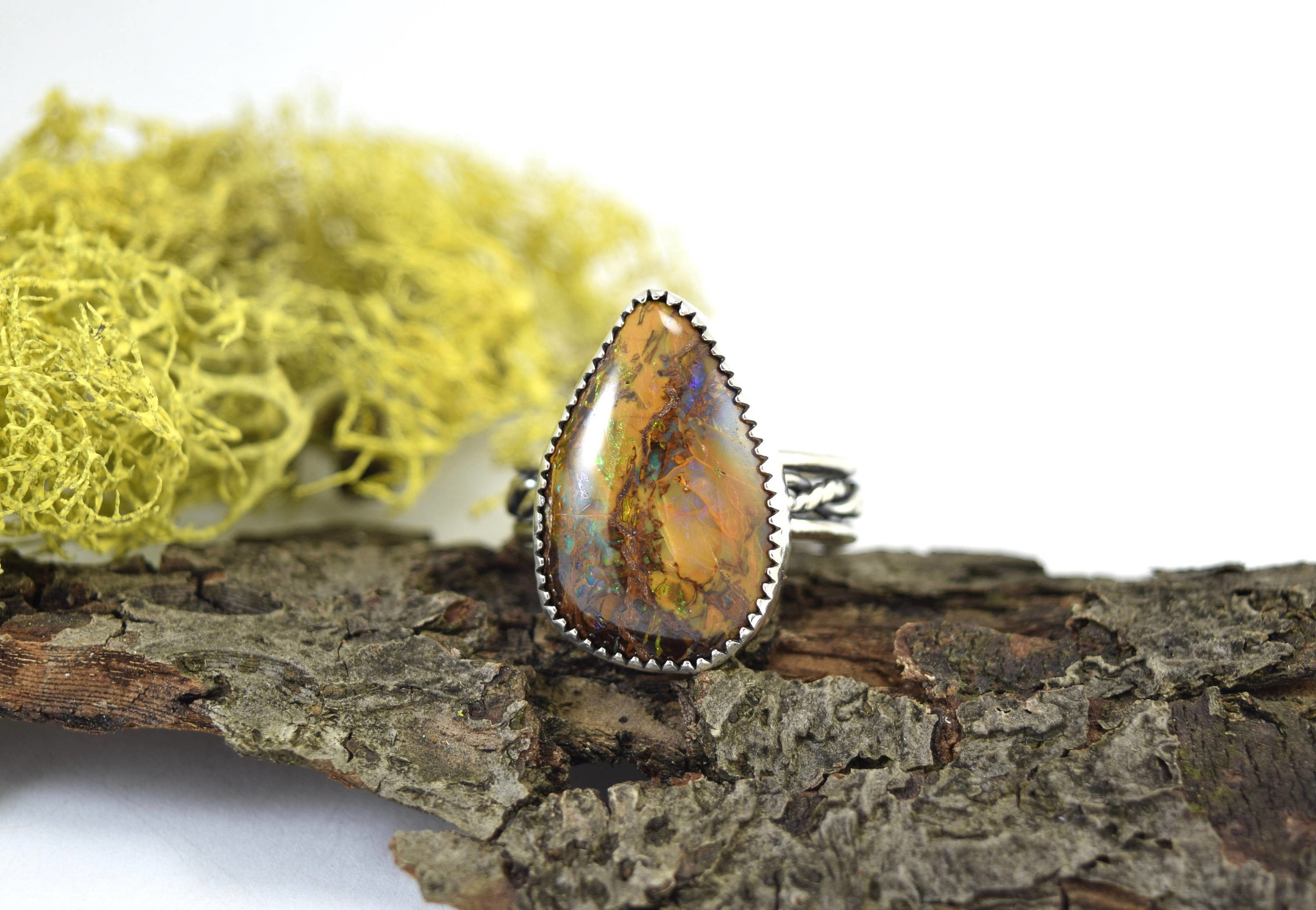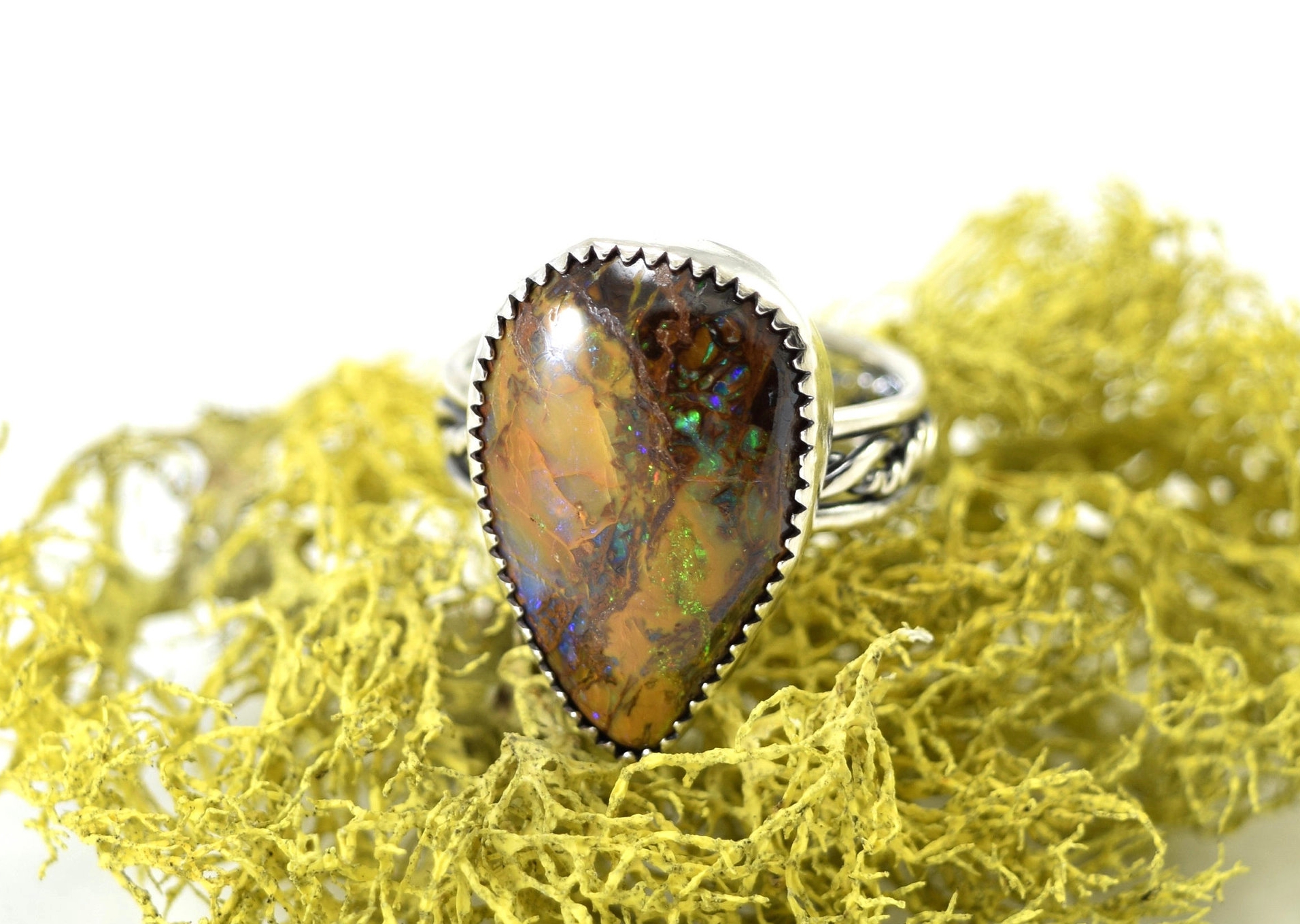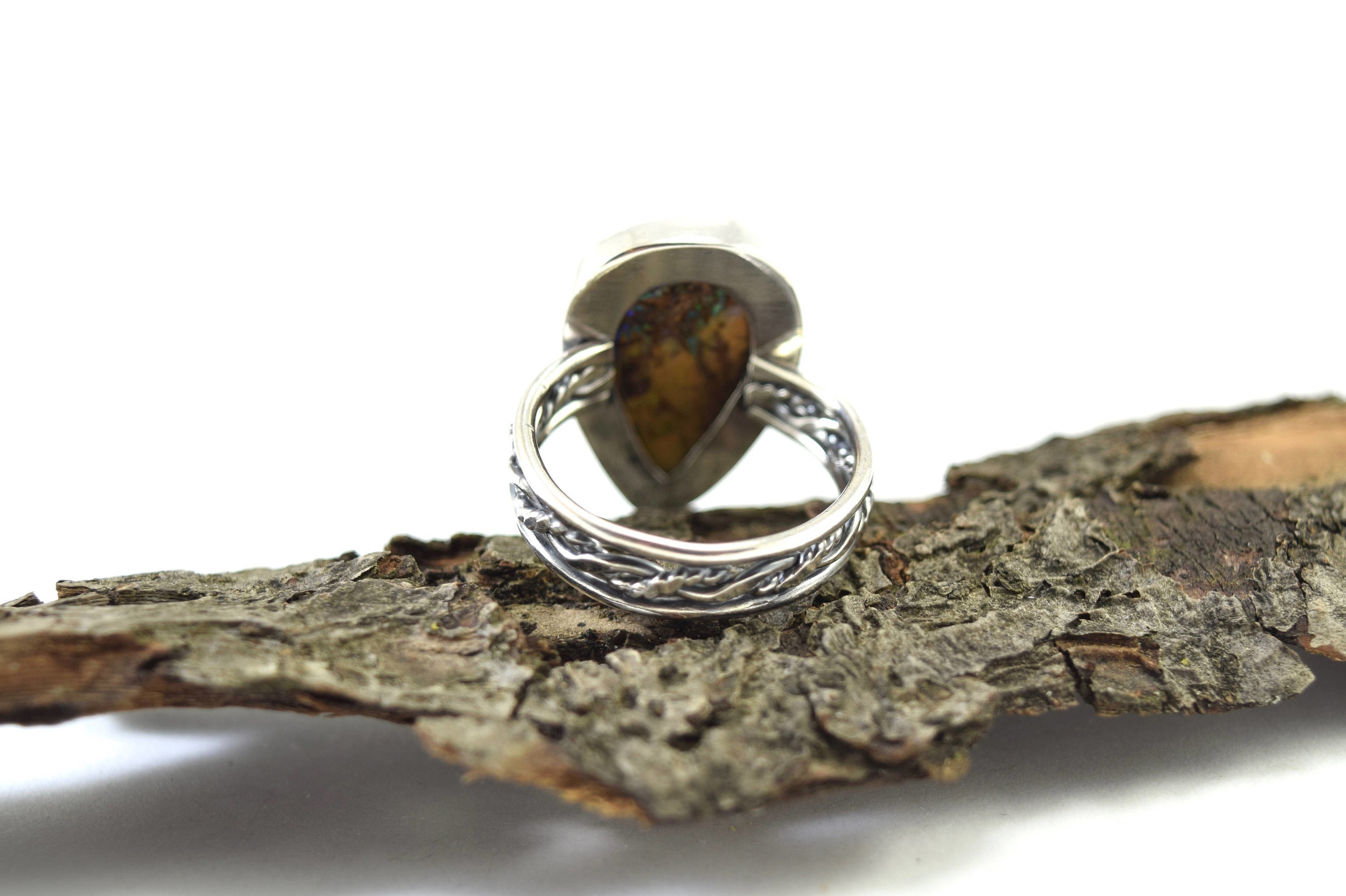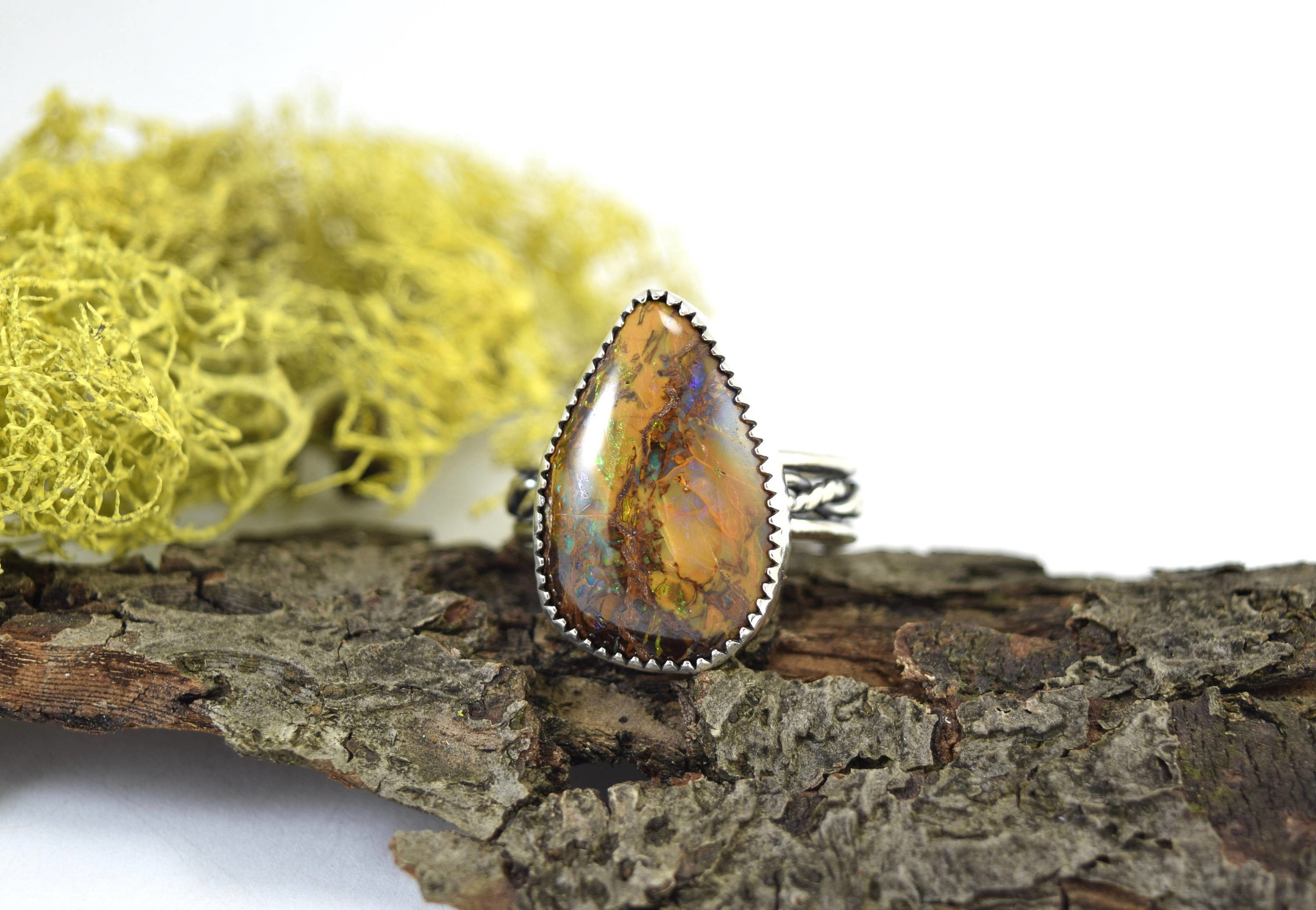 Sparkly Boulder Opal Ring - Size 8
This boulder opal ring is handcrafted in sterling silver and features an Australian boulder opal that I cut in-studio. These stones are sometimes called matrix opal, because they are cut as precious opal in their natural, host rock (matrix).

This particular boulder opal has light and dark brown ironstone with multicolored opal running throughout with fiery patches of green, blue, and yellow. The back portion of the ring is cut out to reveal more of the stone.

The ring band is handcrafted with roping wire soldered in between two plain bands.

SIZE:

This ring is in size 8 only, but please contact me if you are interested in a similar custom order.

The boulder opal measures 23 x 11 mm, or about 3/4 in. tall.